[Specs and Info] Dynabook Portege X40-K – Dynabooks are looking better with each day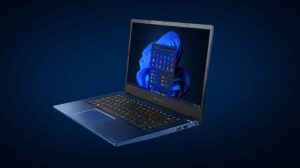 Dynabooks are excellent business machines, which now sit under the Sharp umbrella, itself a subsidiary of Foxconn, one of the largest OEM manufacturers in the world. They make devices for Apple, like the iPhone, MacBook laptops, and probably more. It's a very big company, both in scale and in revenue. It has grown so much that it now can have subsidiaries, take its manufacturing expertise, and create or empower its own brands, which leads to laptops like the Portege X40-K that we have here. It's got a very sleek look that manages to have some uniqueness to it while having top-notch security with several layers of protection. The performance should be there as well, considering the CPU selection that's present.
Today we're giving you a quick overview of the Dynabook Portege X40-K.
Dynabook Portege X40-K: Full Specs
Design
We really like the design of the Dynabook. It's elegant, while the blue finish makes it more interesting than your standard business silver. Materials-wise, we've got an aluminum-alloy chassis with MIL-STD-810H certification, which includes several tests for durability, including drops and vibrations, as well as extreme temperatures. There are some silver accents on the laptop, including the chamfered edge on the lid and the silver lining around the touchpad. The Dynabook logo is also silver. The back of the lid has a different finish than the rest of the chassis.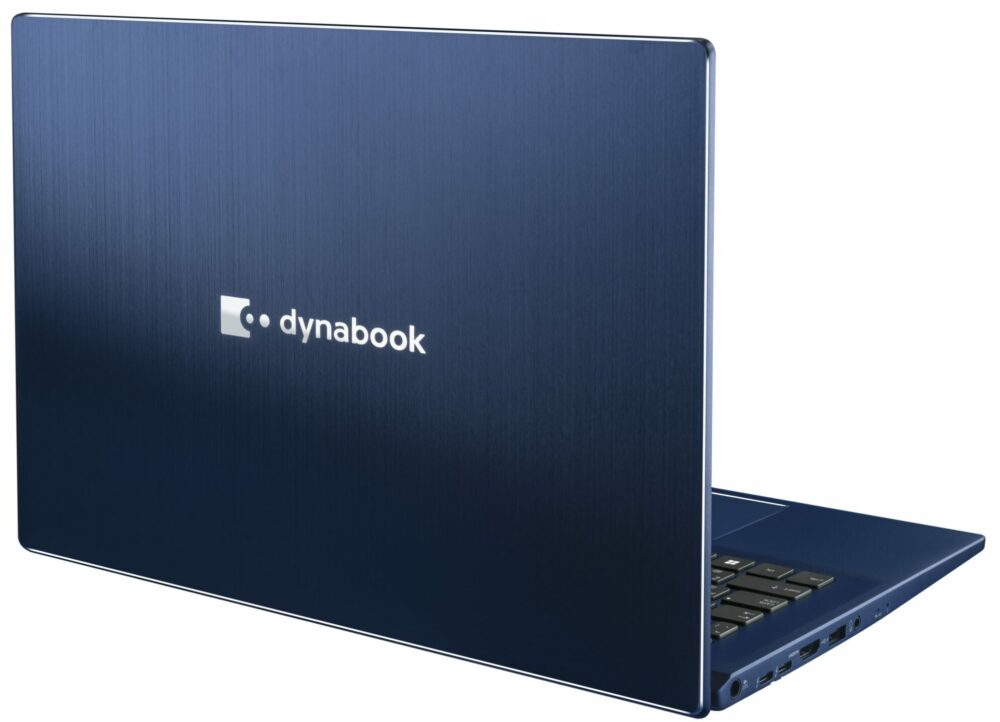 The port selection comes with two USB Type-A 3.2 (Gen. 1) ports, two Thunderbolt 4 ports, an HDMI 2.0 port, a MicroSD card reader, a LAN port, and a 3.5 mm audio jack.

Display
There is a Full HD IPS display on the front, which can also come with a touchscreen. While the device isn't a convertible, a touchscreen with a glass cover might come in handy. However, it comes with its own problems, as the glass is reflective, leading to problems when using the laptop outside when its bright or the sun is shining.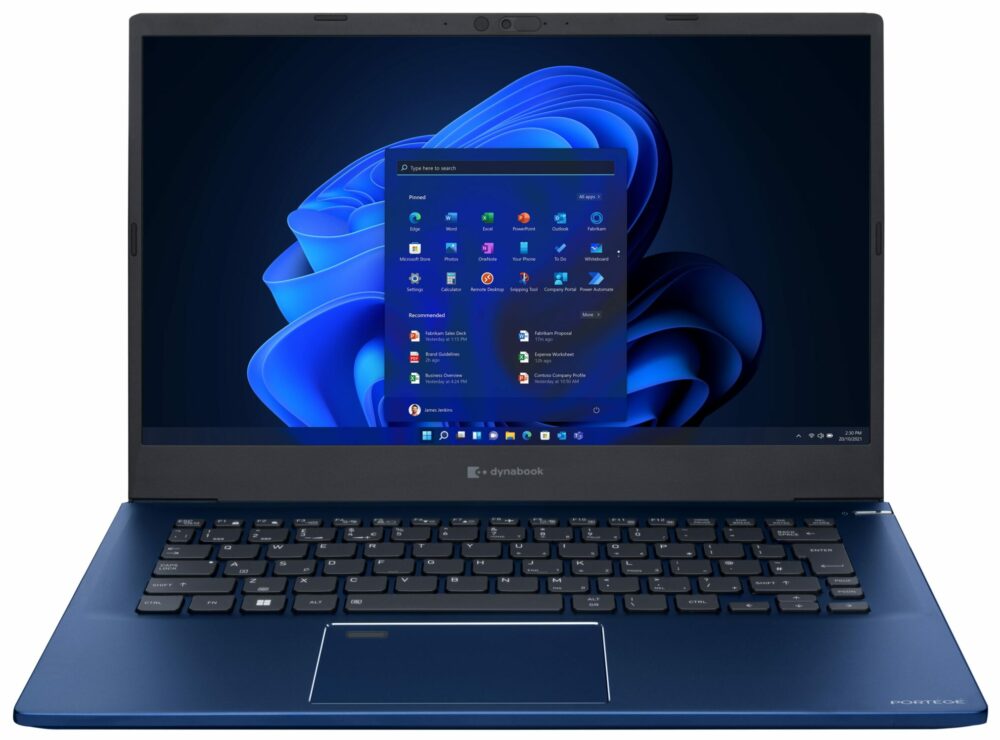 Specifications and features
There are four Alder Lake P-series CPUs to choose from, two of which are vPro SKUs, which supposedly have better performance and efficiency. All CPUs have 12 cores and 16 threads, while also coming with the Iris Xe Graphics integrated GPUs. According to Dynabook's website, the laptop is pretty upgradeable, which should increase its longevity. Supposedly there are two SODIMM slots as well as two M.2 slots for either Gen 3 or Gen 4 SSDs.
Dimensions
323.6 x 220.6 x 17.9 mm (12.74" x 8.69" x 0.70")
All Dynabook Portege X40-K configurations: