[Specs and Info] Dynabook Portege X40-J – firing on all cylinders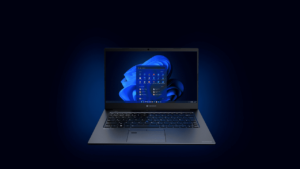 While Dynabook isn't that well known in the mainstream world, they are doing all the right things in the business laptop market. The devices that they offer check all the boxes when it comes to the build quality, security, stability, and performance.
It is also nice to see a new company focus on one area at first, instead of stretching themselves too thin, which is a quick path to failure. While the standalone Dynabook brand is still new, the people behind it know their way around laptops, having previously been the Toshiba Laptops department.
They are now owned by Sharp, which is a massive tech giant in Japan, which is then owned by Foxconn, one of the largest manufacturers on the planet, which makes everything from the PlayStation and Xbox consoles, to the iPhone and other Mac devices. They are rarely heard of in the mainstream media but are by far one of the biggest players in the whole tech world.
Today we are giving you a quick overview of the Dynabook Portege X40-J, which is the latest portable business laptop from the new company.
Dynabook Portege X40-J: Full Specs
Design
The laptop uses aluminum for the entirety of its body, which is also quite portable. As a 14-inch device, it weighs 1.40 kg and has a profile of 17.9 mm. Then there is the Dark Grey paint job, which is found on all Dynabooks and is a staple of the brand. The device has chamfered edges and rounded corners, which make for a pretty sleek and elegant-looking notebook. The lid has the Dynabook logo in the center and a Portege wordmark on the bottom right corner of the base.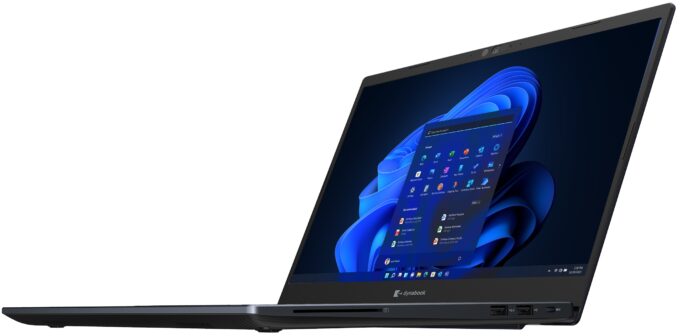 Display
There are a total of three Full HD LCD display options, two of which use TFT panels and come with either 250 or 300 nits of brightness. Then there is the final FHD display, which uses an IPS panel, has a max brightness of 400 nits, and a switchable Privacy filter, which narrows the viewing angle, allowing only you to see the contents of the display.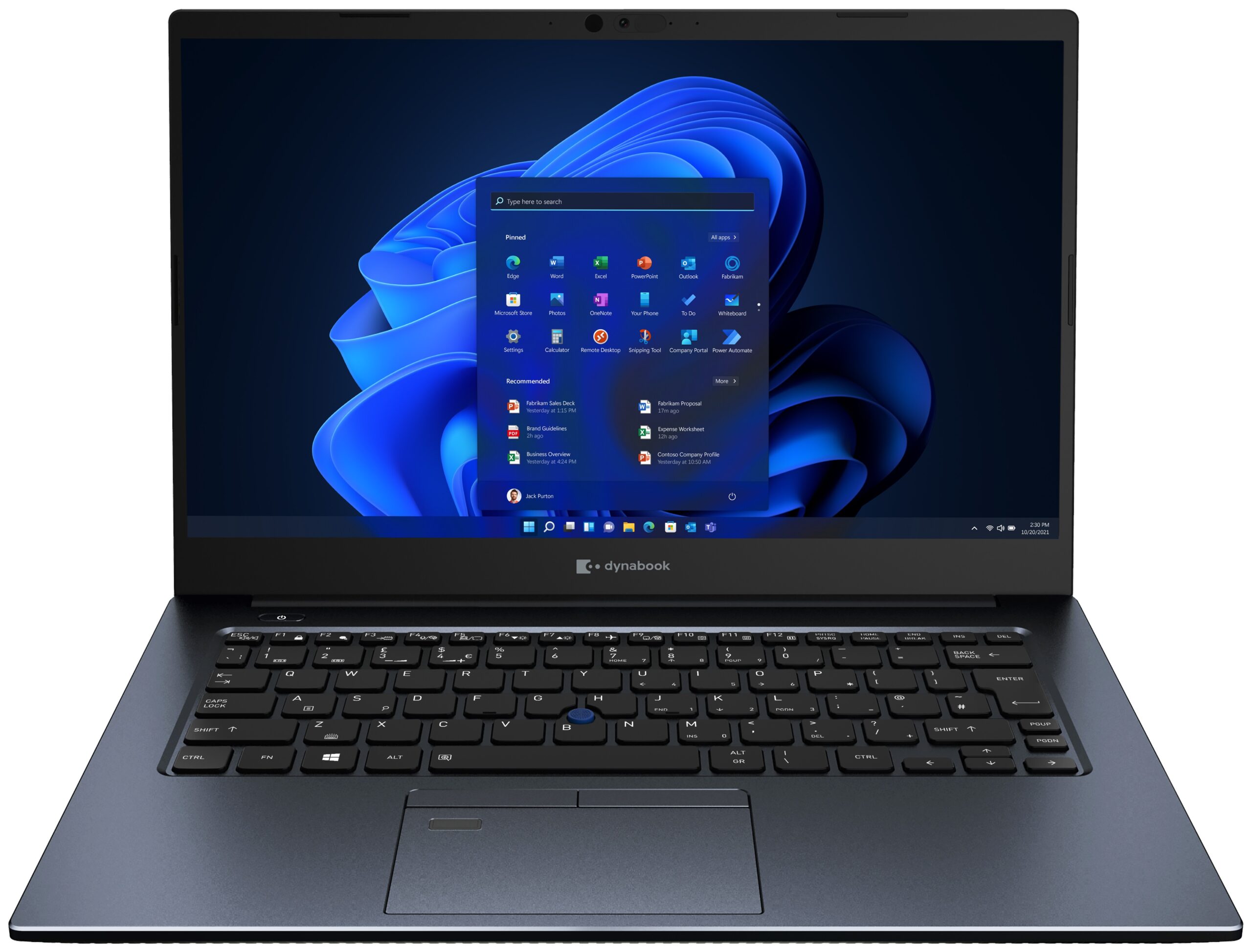 Specifications and features
Hardware-wise, there are four CPU choices with two Core i5 processors and two Core i7 processors. all of them have four cores and eight threads. The Core i5-1145G7 and Core i7-1185G7 also have Evo certification for increased stability under heavy loads. In terms of graphics, you have the integrated Iris Xe Graphics G7, with 80 Execution Units for the Core i5 CPUs and 96 Execution Units for the Core i7 CPUs.
In terms of features, there is a physical privacy shutter and a small blue TrackPoint, which is accompanied by two physical buttons, which sit above the touchpad. The touchpad itself has an embedded fingerprint reader. For the sake of security, Dynabook has developed its own BIOS, which should ensure that the corporate secrets stay that way.
For I/O, you have a stacked left and right side. In total, you get two USB Type-A 3.2 (Gen. 1) ports, two USB Type-C 3.2 (Gen. 2) ports with Thunderbolt 4 support, an HDMI connector, a MicroSD card reader, and a 3.5 mm audio jack.

Dimensions
323 x 220 x 17.9 mm (12.72" x 8.66" x 0.70")
Price
Starting at $759.00
All Dynabook Portege X40-J configurations: