[Specs and Info] Dynabook Portege X30L-K – An unpopular, but wise choice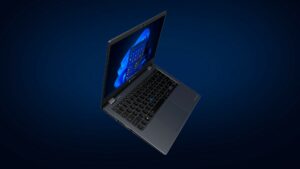 Dynabook offers some pretty underrated business laptops, which aren't that well known to the large public, however, we're sure enterprises appreciate all the security that they bring, by implementing a custom BIOS.
The Dynabook Portege X30L-K brings a lot of features to the table, as well as powerful Intel Alder Lake processors packed in a portable and very light chassis.
Today we're giving you a quick overview of the Dynabook Portege X30L-K.
Dynabook Portege X30L-K: Full Specs 
Design
The 13.3-inch Dynabook comes with a magnesium chassis, a material that's both very strong and very lightweight. This allows for excellent durability while weighing only 900 grams. The laptop has a navy blue finish, with a Dynabook logo on the back. The design includes chamfered edges and round corners, with an HD webcam and an optional FHD webcam. Regardless of your choice, you also get an IR sensor for face recognition, all on the top bezel.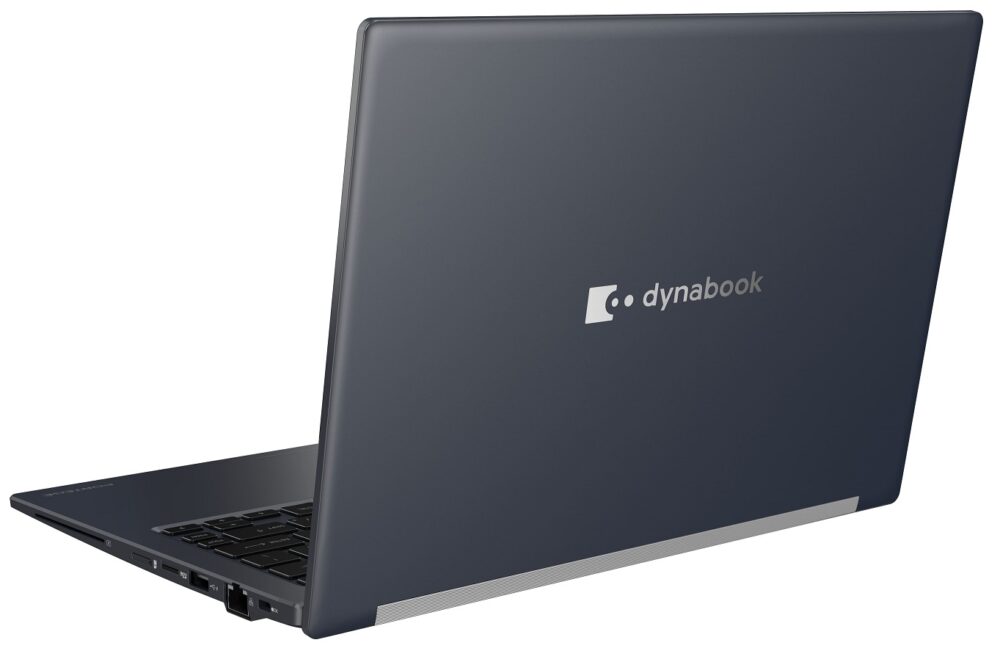 Displays
There are three Full HD IPS displays, with different levels of brightness. The base option has 250 nits, while 400-nit and 470-nit panels are also available.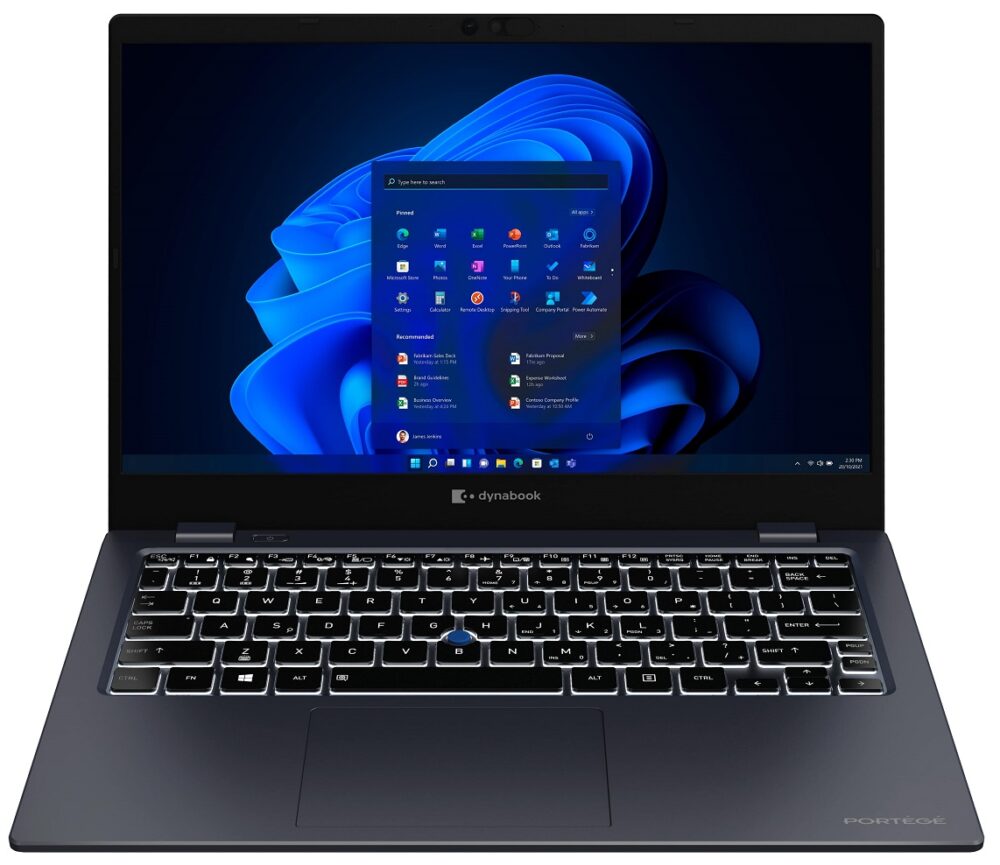 Specifications and features
In terms of hardware, you get both Enterprise vPro CPUs as well as regular P-series chips, with the Core i5-1250P and Core i7-1270P, and the Core i5-1240P and Core i7-1260P, respectively. All the CPUs come with 12 cores and 16 threads and have the Iris Xe Graphics G7, with 80EU for the Core i5 chips and 96EU for the Core i7 chips.
On the base, there's also a fingerprint reader, as well as a Pointing stick, which works similarly to Lenovo's TrackPoint.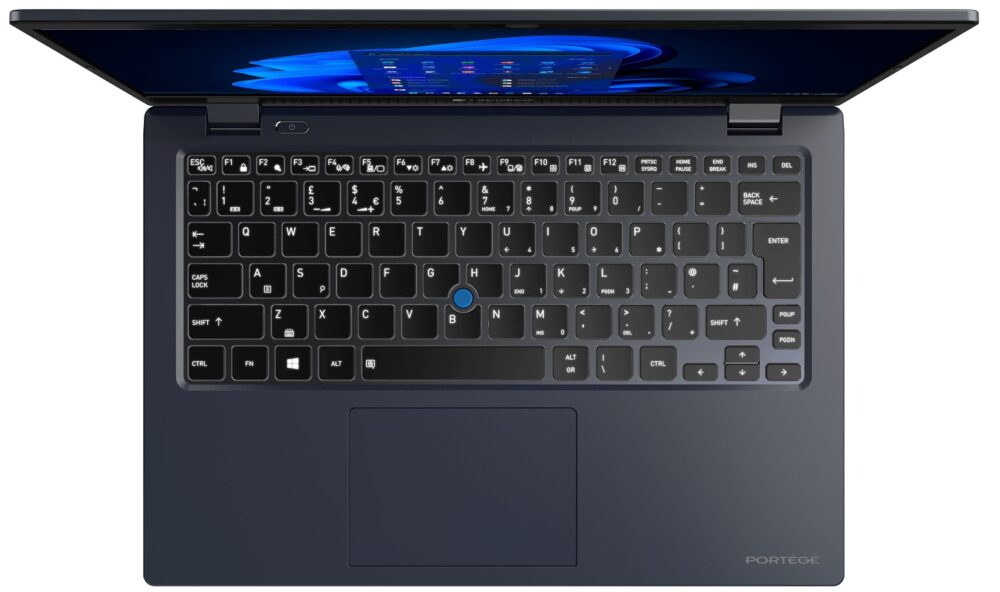 For features, the I/O of the laptop is stacked, offering two USB Type-A 3.2 (Gen. 1) ports, two Thunderbolt 4 ports, an HDMI 2.0 port, an audio jack, a LAN port, a MicroSD card reader, and an optional SmartCard reader.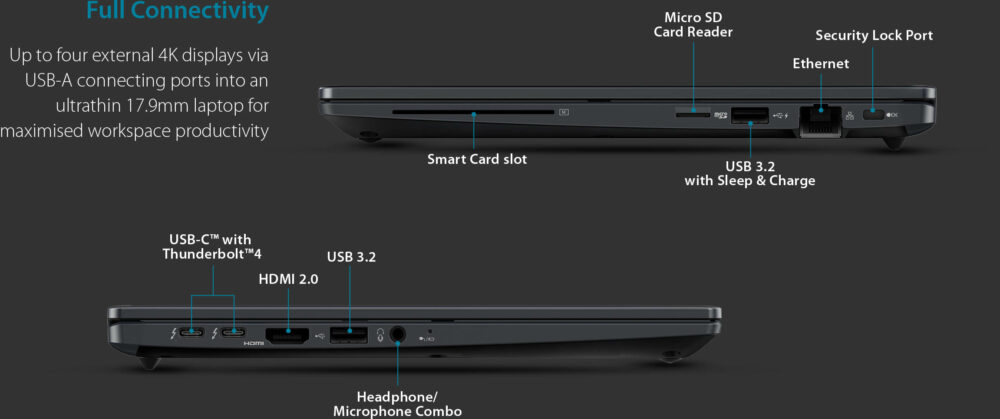 All Dynabook Portege X30L-K configurations: