[Specs and Info] Dell Precision 15 5560 and Precision 17 5760 – Professional-grade graphics and Xeon processors inside a device not thicker than your finger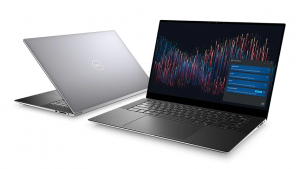 Dell's Precision workstation lineup is definitely one of the better ones. Dell is well known for the software goodies through its VMware that it gives with its laptops, some of which are really helpful and really go well with a business or a workstation device.
The most recent Precision range offers a total of four devices. Today we will look at two of them, which are really similar when it comes to design and construction, as well as the specs.
Today we are taking a quick look at the Dell Precision 15 5560 and the Precision 17 5760.
Full Specs: Dell Precision 15 5560 / Precision 17 5760
Dell Precision 15 5560 configurations:
Dell Precision 17 5760 configurations:
Design
In terms of the design and build quality, these laptops are a treat to use. With a combination of aluminum for the lid and body and carbon fiber for the base, you get a premium feeling laptop that will be every bit sturdy and rigid. Despite carrying powerful hardware, the laptop is quite slim and lightweight. The Precision 15 weighs 1.84 kg while being just 11.6 mm thick. The Precision 17 weighs slightly more, stopping the scales at 2.13 kg while being around 2 mm thicker.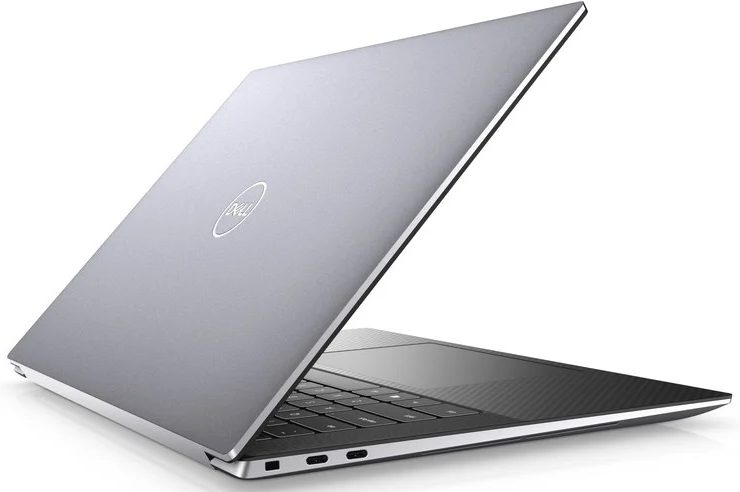 Display
Since these are workstation laptops, they come with IPS displays with a 16:10 aspect ratio, in order to have more room on the Y-axis. This allows the user to use more apps all at once and to better spread his work across the display. The laptops have identical displays, except for the size, of course. The Dell Precision 15 uses 15.6-inch panels, while the Precision 17 has 17.3-inch panels. The first one has a FHD+ resolution and covers 100% of the sRGB color gamut. The second display ups the resolution to 4K+, while covering 99% of the DCI-P3 gamut.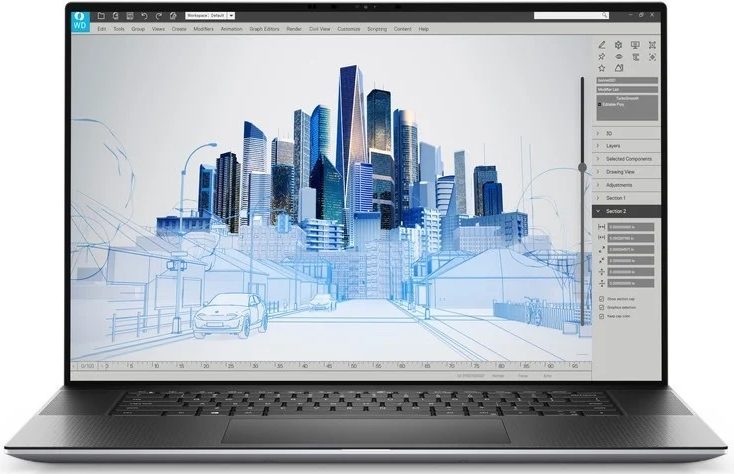 Specifications and features
Specs-wise, the laptops offer a lot of processors from the Tiger Lake family. The configurations start with the Core i5-11500H, which is a 6-core/12-thread CPU. After the Tiger Lake H-series chips, we get some Xeon offerings, with the best one being the Xeon W-11955M. As for the GPUs, we start off with the integrated UHD Graphics Xe 750 (32EU), after which you can pick the NVIDIA T1200, which for some reason is only available on the Precision 15, and RTX A2000 (Laptop). The Precision 17, on the other hand, gets the RTX A3000 (Laptop).
Some features include a fingerprint reader, a backlit keyboard, Thunderbolt 4 support, and an SD card slot. You also get an IR camera with face recognition capabilities, and a stereo speaker setup with MaxxAudio Pro, an application that acts as an audio suite that enhances the audio performance of the system.
All Dell Precision 15 5560 configurations:
All Dell Precision 17 5760 configurations: