[Specs and Info] Dell Inspiron 16 7620 (2-in-1) – totally different, hopefully for the better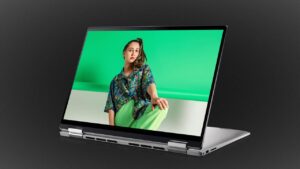 The new Inspiron 16 has undergone a pretty significant metamorphosis, emerging from its cocoon, a totally different laptop. Similar to the caterpillar's transformation into a butterfly, the new device has wings (sort of). The new laptop is now a convertible, giving it more flexibility. However, due to the large 16-inch display, there is a significant weight behind it, despite the hardware not being as powerful as it should be (more on that below).
Without further ado, here is our quick overview of the Dell Inspiron 16 7620 (2-in-1).
Dell Inspiron 16 7620 (2-in-1): Full Specs
Design
The laptop is very good-looking, enveloped in a slim chassis of a certain unknown material. Usually, convertible laptops have pretty good build quality, so we believe that a decent chunk of the laptop is made of metal. The chassis prides itself on its sharp edges, rounded corners, and a sloping bottom panel, making the device appear even slimmer. The heat vents have been strategically placed so that they work regardless of the angle that the hinge is put under. In terms of weight and height, the laptop stops the scales at 2.06 kg and has a profile of 18.41 mm.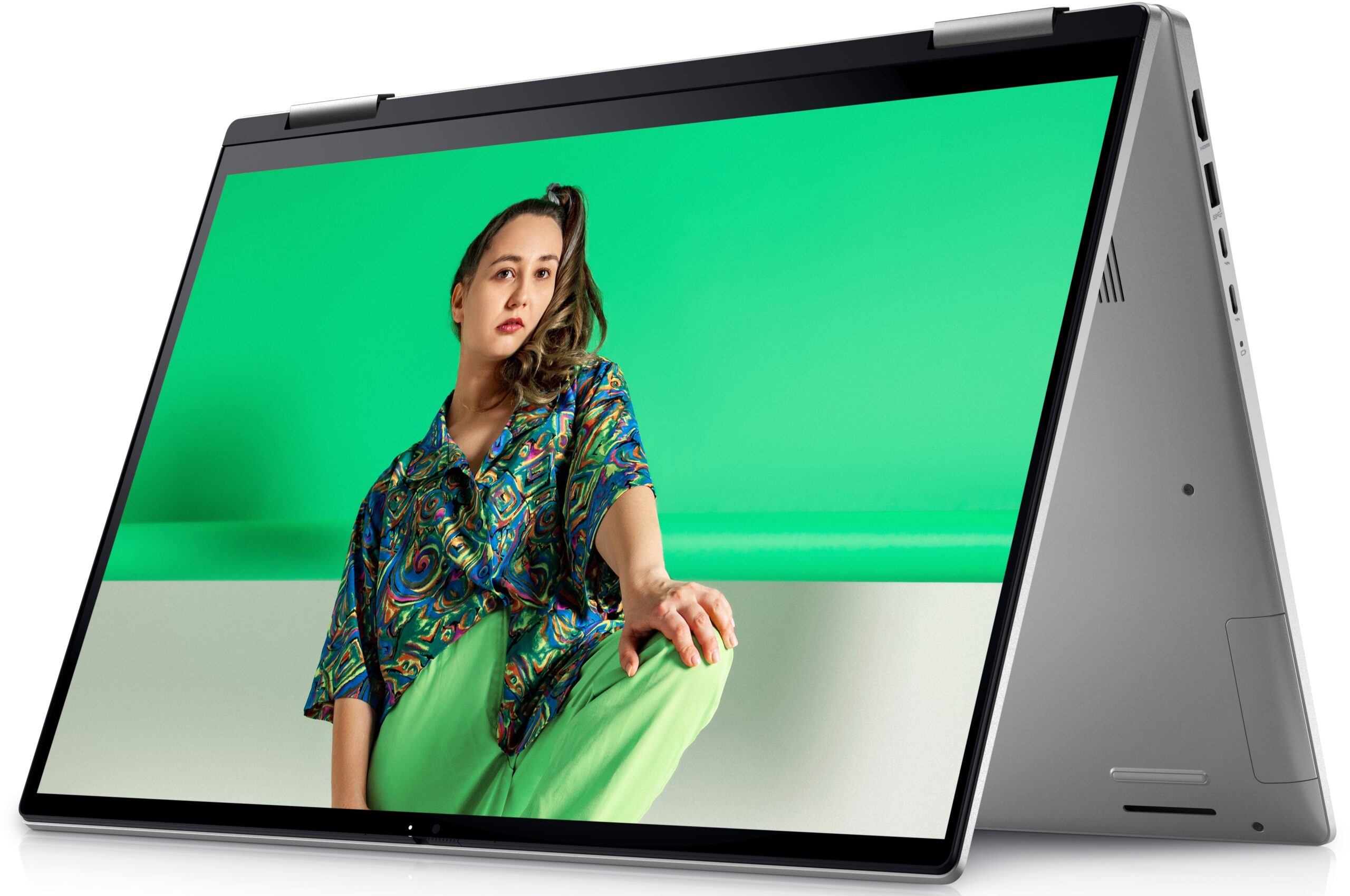 Display
The Inspiron comes with two display options. The base configuration has a Full HD+ IPS panel with a 16:10 aspect ratio, a 250 nit max brightness, and a 60Hz refresh rate. After it, we have a 4K UHD+ OLED panel, which should come with proper color accuracy and coverage to allow for Creator work.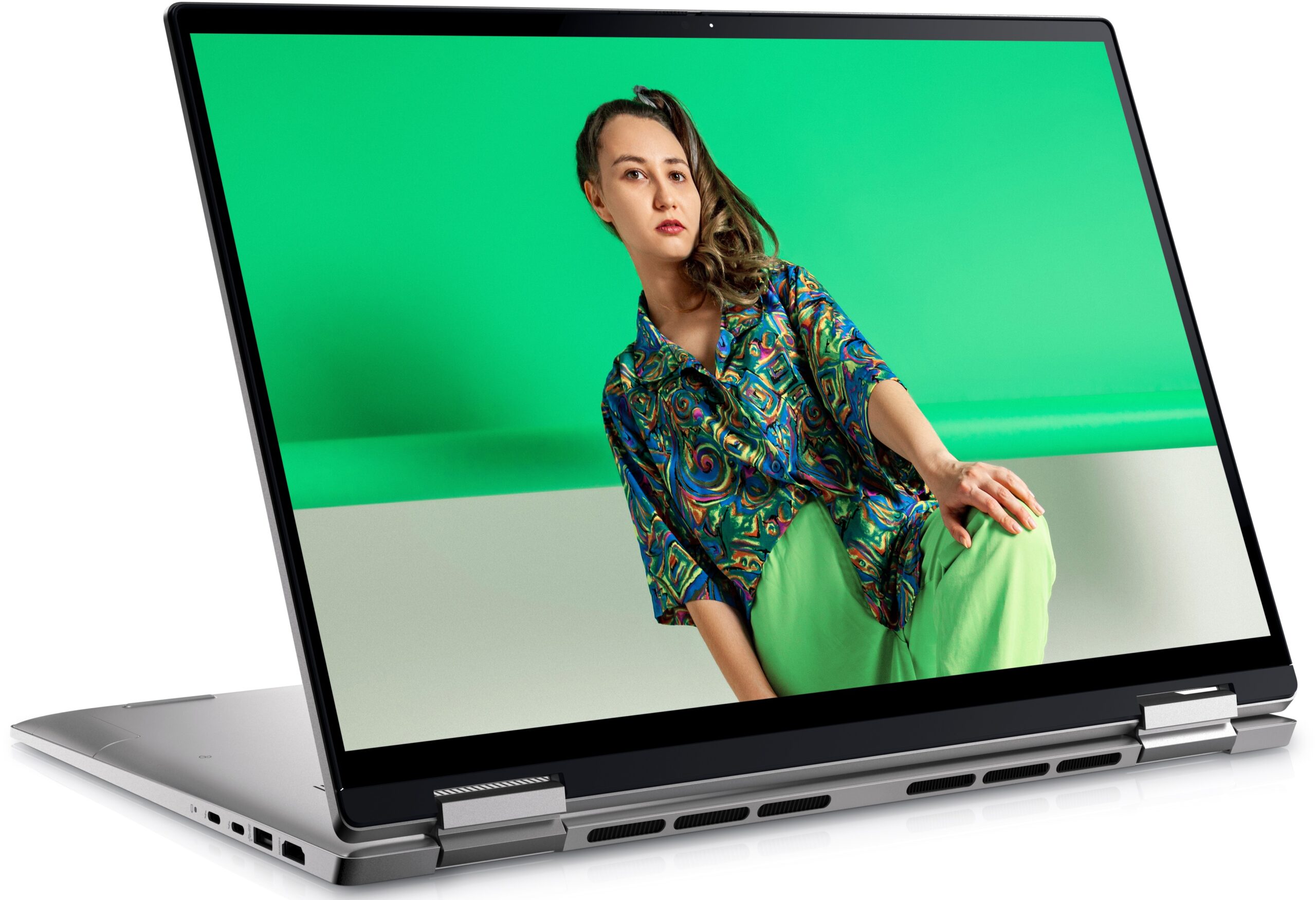 Specifications and features
For a device that weighs 2.06 kg, we are surprised to see the Alder Lake P-series of processors. In our opinion, you could manage to fit an H-series chip for a laptop of this size, but we are not Dell and they probably have a good reason for it. It will certainly make cooling the device a much less tedious job, and while we still haven't tested the 12Gen P-series chips, we have seen test results and benchmarks online which make them seem quite powerful, despite the lower TDP limit. You can buy the notebook with either the Core i5-1240P or the Core i7-1260P.
The graphics are taken care of by the integrated Iris Xe Graphics G7 and the discrete MX 550. Keep in mind that if you get the latter, you will have two GPUs, which can really accelerate your non-gaming performance. The Adobe Suite for example can harness the power of the two GPUs for quicker rendering times using Intel's Quick Sync, along with several technologies from NVIDIA.
Dimensions
356.78 x 251.88 x 15.90 - 18.41 mm (14.05" x 9.92" x 0.63")
Price
Starting at $798.99
All Dell Inspiron 16 7620 (2-in-1) configurations: