[Specs and Info] Dell Inspiron 16 5620 – highly configurable and ready to perform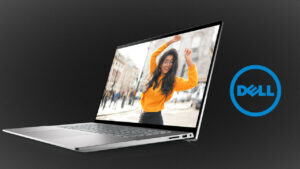 The Inspiron laptops are Dell's casual computing series. However, they still offer pretty powerful laptops, with hardware that can handle more than "casual" computing.
Today's Inspiron 16 5620 is part of the new age devices with 16-inch displays with a 16:10 aspect ratio, Alder Lake U-series, and P-series processors, along with both discrete and integrated graphics, allowing for a lot of customization, so that the device can fit your needs as well as possible.
Today, we give you a quick overview of the Dell Inspiron 16 5620.
Dell Inspiron 16 5620: Full Specs 
Design
The laptop has a pretty good design, and while the materials aren't specified, Dell does give some of it away, advertising that the hinge covers are made out of recycled bioplastics. At the same time, the whole device is painted using low VOC waterborne paint. There should be some metal on the laptop itself, with us hoping that at least the lid is aluminum. The design itself has sharp edges, rounded corners, and a lid with a lever mechanism, which lifts off the rear of the base, giving the fans more access to air. The base has two speaker grills with a keyboard between them. However, for a 16-inch laptop, it lacks a NumPad. In terms of weight and height, the laptop weighs only 1.97 kg and has a profile of 17.95 mm.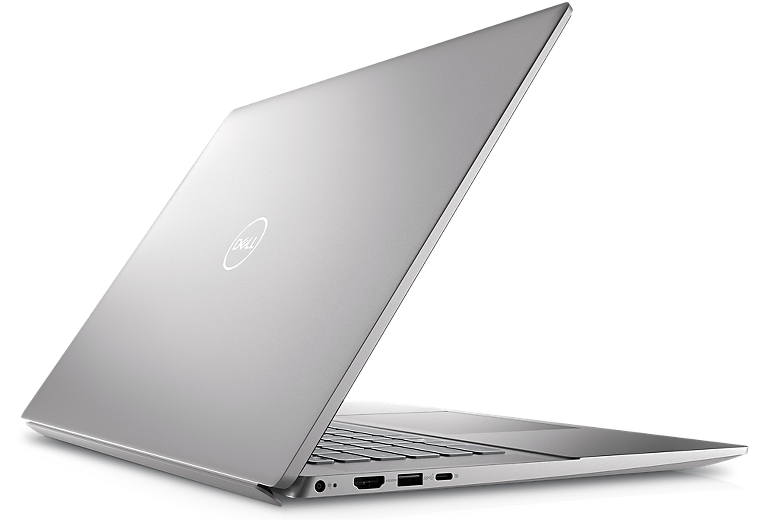 Display
The laptop has two display offerings, with an FHD+ IPS display that fully covers the sRGB color gamut. The panel has 250 nits of brightness and a 60Hz refresh rate, which is perfectly fine if you won't be gaming. There's also a 3K IPS display, which should provide even higher coverage, along with increased brightness.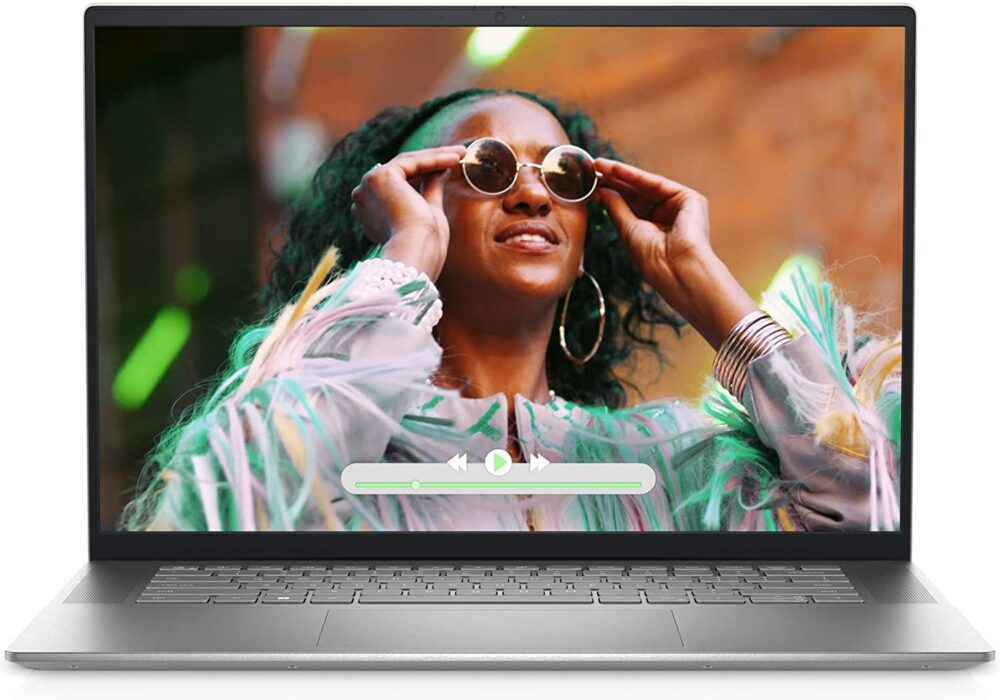 Specifications and features
With the Alder lake family of processors, you get high core and thread counts, allowing for better resource allocation. When doing simpler tasks, the OS can dedicate it to a fewer amount of cores. It also helps that the chips come with both Performance and Efficiency cores, optimizing the work of the laptop even further. There are three U-series chips with a 6-Core Core i3 and 10-core Core i5 and Core i7. Then we got to the P-series, which have an increased 28W TDP. The two SKUs that are available here come with 12-cores.
In terms of graphics, there are three versions of the integrated Iris Xe Graphics G7, with either 64EU, 80EU, or 96EU. If you value discrete graphics, you can purchase the device with the MX 570, which will be the highest-performing MX-series GPU that NVIDIA has ever made. With it, you can really tap into creativity, especially with the optimizations that Intel brings to the table, which allow the integrated and discrete graphics to pair up and work together.
The I/O on the device is pretty good, with one Thunderbolt 4 port, two USB Type-A 3.2 (Gen. 1) ports, an HDMI 1.4 port, an SD card reader, and a 3.5 mm audio jack.

All Dell Inspiron 16 5620 configurations: