[Specs and Info] Dell Inspiron 14 5420 and Inspiron 14 5425 – will fit most occasions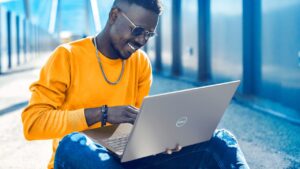 Need a daily driver device for school? Or maybe a laptop for the office? Regardless of what you need, an Inspiron's probably going to come up in your mind. Coming from a well-known manufacturer such as Dell, you needn't worry about a lack of features or any irregularities with the device itself.
Dell has made lots of profits moving large amounts of laptops like these ones, and has valuable experience, in terms of what to prioritize to present a laptop as an appealing offer.
Today we have two nearly identical Inspiron devices, the Inspiron 14 5420 and the Inspiron 14 5425, which come with good specs and build quality.
Full Specs: Dell Inspiron 14 5420 / Inspiron 14 5425
Dell Inspiron 14 5420 configurations:
Dell Inspiron 14 5425 configurations:
Design
The Inspiron 14, both in its Intel and AMD versions, comes with an aluminum chassis and lid. This should mean that durability is on a good level, but we have seen devices made out of metal that don't have great rigidity and are still prone to bends. Let's hope Dell did their homework and actually used their experience. The lid also functions as a lever, lifting the backside slightly, in order to accommodate more airflow. The design itself looks smart, with chamfered edges and rounded corners. From the images, you can see that the bezels have been slimmed down as much as possible, resulting in a modern appearance. In terms of weight and height, the Inspiron 14 stops the scales at 1.55 kg and has a profile of 18.37 mm at the thickest part at the back.
Display
Both the Intel and AMD versions come with two 14-inch 16:10 IPS displays. The base configuration offers an FHD+ display with a 60Hz refresh rate and a 250 nit max brightness. There's also a 2.2K panel, which we hope comes with good color reproduction, as the hardware on the inside should be capable enough to handle some heavier workloads.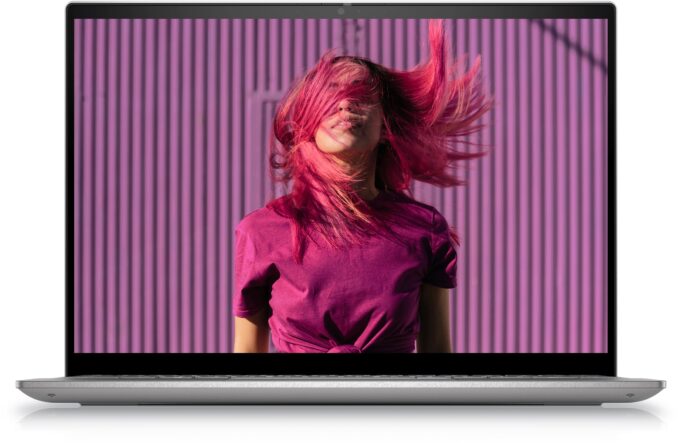 Specifications and features
In terms of specs, the Intel variant gets the latest 12th Gen Alder Lake P-series and U-series. If you're only going to be doing menial tasks, checking e-mails, and browsing the web, we would advise picking the latter, as they come with a lower 15W TDP and also have more Efficiency cores, so you would in theory get longer battery life. If you want to be handling some more complex tasks, maybe some image editing or quick video edits, the P-series will be up your alley, with a 28W TDP and more Performance cores. In terms of graphics, you can get the Iris Xe Graphics G7 integrated units, along with the discrete GeForce MX 570.
On the AMD side, we only have the Ryzen 5000U-series, which here have received the Pro treatment, which results in two new SKUs: the Ryzen 5 5625U and the Ryzen 7 5825U. They are pretty much the 5600U and the 5800U, but with some touchups here and there, along with some clock speeds adjustments, in order to increase the stability. These CPUs come with a high core and thread count, so they can handle heavy work, albeit not as good as their 45W H-series brethren. The AMD CPUs come with AMD Radeon RX Vega graphics and no discrete GPU options. Both the Intel and AMD iGPUs can handle your most basic games, like LOL, CS:GO, DOTA 2, Valorant, and the like.
The I/O on the laptops isn't anything special, but you still get two USB Type-A 3.2 (Gen. 1) ports, a single USB Type-C 3.2 (Gen. 2×2), which delivers up to 20 Gbps of data transfer, an HDMI 1.4 port, an SD card reader, and a 3.5 mm audio jack. There's also an FHD webcam.
All Dell Inspiron 14 5420 configurations:
All Dell Inspiron 14 5425 configurations: