[Specs and Info] Dell Inspiron 14 5410 (2-in-1) – a versatile convertible with plenty of power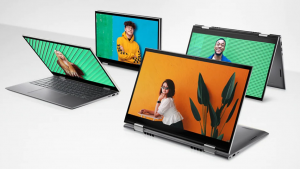 We think Dell has figured out that they have too many lineups focused on the business market and are now trying to switch up their portfolio, by offering devices targeted towards the younger audience, akin to ASUS's VivoBook.
All of their marketing images about the Dell Inspiron 14 5410 (2-in-1) give off a less professional vibe, which are steps in transforming the image of the Inspiron brand. Even if you take the name, Inspiron, the laptops should be marketed towards creators and younger, creative minds.
Today we are giving you a quick overview of the Dell Inspiron 14 5410 (2-in-1).
Dell Inspiron 14 5410 (2-in-1): Full Specs
Design
The device has a pretty modern look, along with some very interesting design choices, which we appreciate. Nothing has been said about the build materials, so if we have to make assumptions, we would say that it has at least a metal lid, while some of the body might be made from bioplastics, since Dell is one of the few manufacturers which has taken active steps to reduce their carbon footprint, by using more and more recyclable materials for their notebooks. The laptop's modern looks stem from the thin bezels and the 360-degree hinge. It also manages to be pretty portable, weighing only 1.65 kg and being 18.00 mm tall.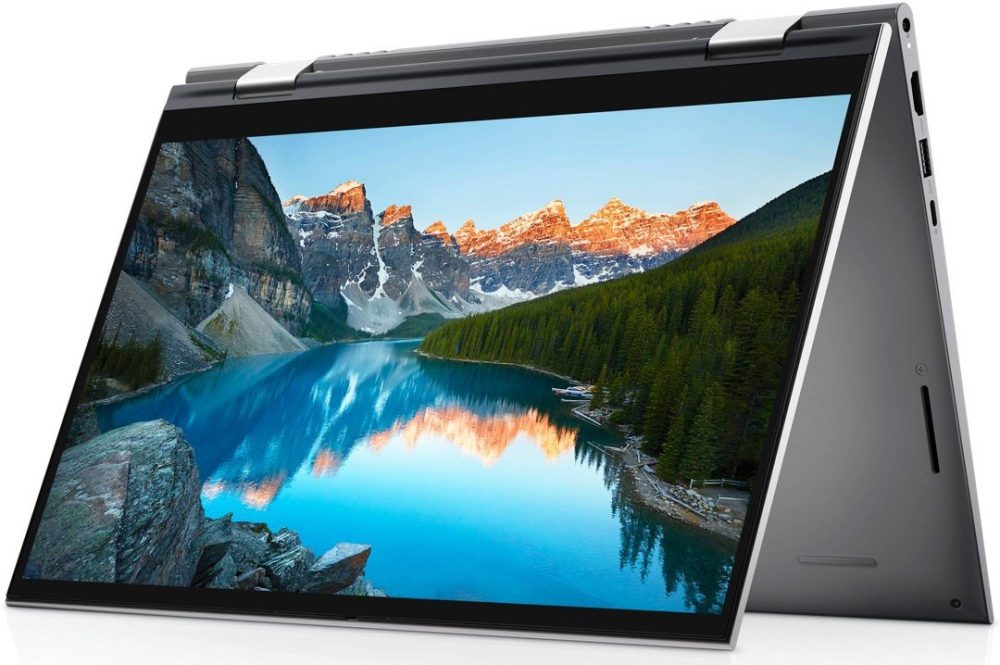 Display
The laptop offers a single display option, which we hope is pretty good, as a convertible with the name Inspiron would suggest. The screen has a 14 inch diagonal and uses an IPS panel. The panel has a Full HD resolution, with Dell also advertising the wide viewing angles, so that the image on the screen won't get dim if you decide to lay back.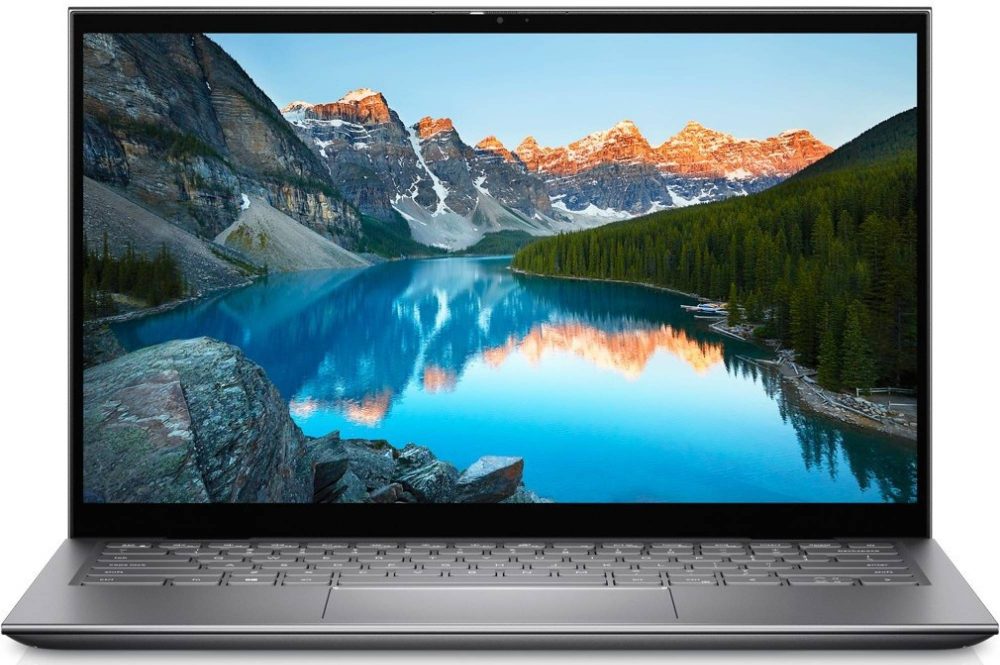 Specifications and features
Specs-wise, you get to choose between three Tiger Lake CPUs. The entry configuration comes with the Core i3-1115G4, which has two cores, four threads, and is there for the non-demanding consumers, which check their e-mails and watch videos. The Core i5-1135G7 and the Core i7-1165G7 offer some serious performance, being able to handle medium to heavy workloads.
For the graphics, you get both integrated and discrete offerings. The Iris Xe Graphics are known for being some of the best in their field, especially the G7, which can even compete against some discrete offerings. The other available GPU is the GeForce MX350, which is more powerful and can handle some gaming.
The notebook gets some optional features, such as a backlit keyboard, while the rest are there from the get-go, mainly the fingerprint reader, the dual-array microphone, and the stereo speakers.
Dimensions
321.50 x 211.35 x 15.32 ~ 18.00 mm (12.66" x 8.32" x 0.60")
Price
Starting at $669.00
All Dell Inspiron 14 5410 (2-in-1) configurations: