[Specs and Info] Chromebooks are taking over with ASUS at the helm of it with its newest Chromebook Flip CX5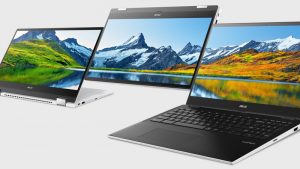 Chromebooks are becoming a very attractive option when looking for a portable and fast device for your on the go work.
They combine great performance from low-powered APUs and the lightweight Chrome OS to give you a package that is both easy on the wallet but still offers plenty of performance considering the form factor and versatility.
The Chromebook Flip swerves from that road a little, offering a premium build quality and a very high level of performance thanks to Tiger Lake.
Today we will give you a quick overview of the ASUS Chromebook Flip CX5.
ASUS Chromebook Flip CX5 – Full Specs

Design
The magnesium-aluminum alloy body of the Chromebook Flip CX5 provides an insurmountable level of durability. The way that ASUS has manufactured the body is by using a single block of metal and CNC milling the form of the base and lid, making for an even stronger frame and structure.
The design of the Chromebook is simple but not boring. While we don't get striking colors, the sharp edges and angles make for a pretty good-looking device. The ASUS branding in the center could have been moved to the side, as a nod to their ROG laptops. There is also a Chromebook branding on the upper corner.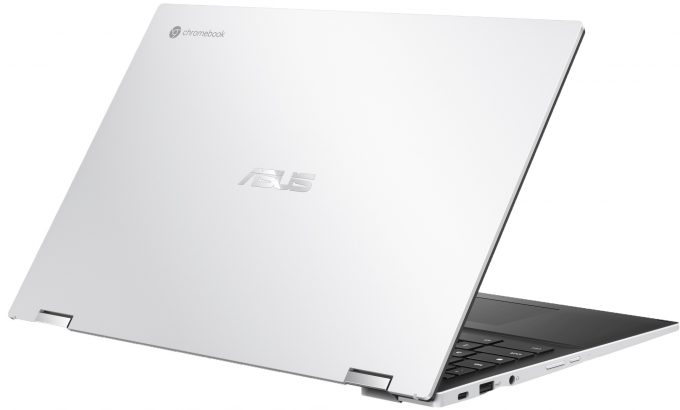 Display
The display on the ASUS Chromebook Flip CX5 has a size of 15.6 inches, a Full HD resolution, and uses an IPS matrix. Additionally, the 360-degree hinge makes it a great entertainment device. The high-resolution screen mixed with the versatility of being able to use the laptop as a tablet ensures a great time when watching videos, movies, or playing games, with the included support for GeForce Now and Google Stadia.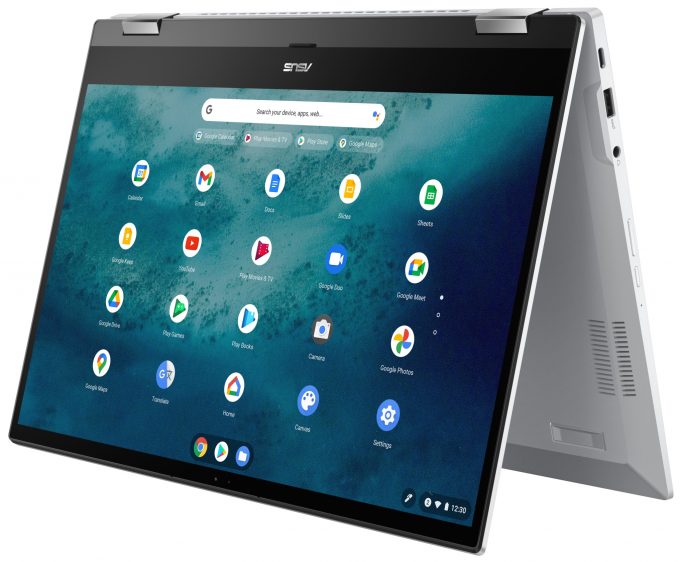 Specifications
The spec sheet here is quite impressive as ASUS has managed to put three distinct options for CPUs. All of them are from the Tiger Lake family and they come with the newest Intel iGPUs: the Iris Xe Graphics series. More features include Wi-Fi 6 support with ASUS' Wi-Fi Stabilizer tech, a speaker system that is provided by Harman-Kardon, a staple in the audio industry.
Dimensions
357.6 x 240.8 x 18.5 mm (14.08" x 9.48" x 0.73")
All ASUS Chromebook Flip CX5 configurations: