[Specs and Info] Can ChromeOS truly be a viable alternative to WIndows? Well Lenovo seems to think so with its new IdeaPad Flex 5 Chromebook (13″)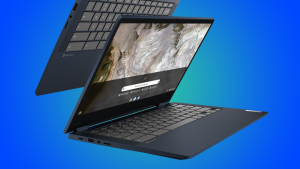 The Chromebook market is quickly filling up with a bunch of devices, as manufacturers are now realizing the advantages of using ChromeOS for their devices. While the system isn't without its flaws, it offers a lot.
Laptops with it now get access to the Play Store, which is massive and opens the floodgate to many applications, which can be easily tuned to work on a laptop form factor. Here is the latest Chromebook offering from Lenovo, which now comes powered by several Tiger Lake processors.
Today, we give you a quick overview of the Lenovo IdeaPad Flex 5 Chromebook (13″).
Lenovo IdeaPad Flex 5 Chromebook (13″): Full Specs
Design
The laptop gets decent build materials, including an aluminum lid and a plastic body. The design is also very simplified, with straight lines, sharp edges, and rounded corners. The weight and height have been trimmed down as well, with the laptop weighing only 1.35 kg while being around 17 mm tall. The lid gets an anodized aluminum finish, which makes it appear matte. Being a convertible, it has a 360-degree hinge, with the hinges getting glossy, diamond-cut corners.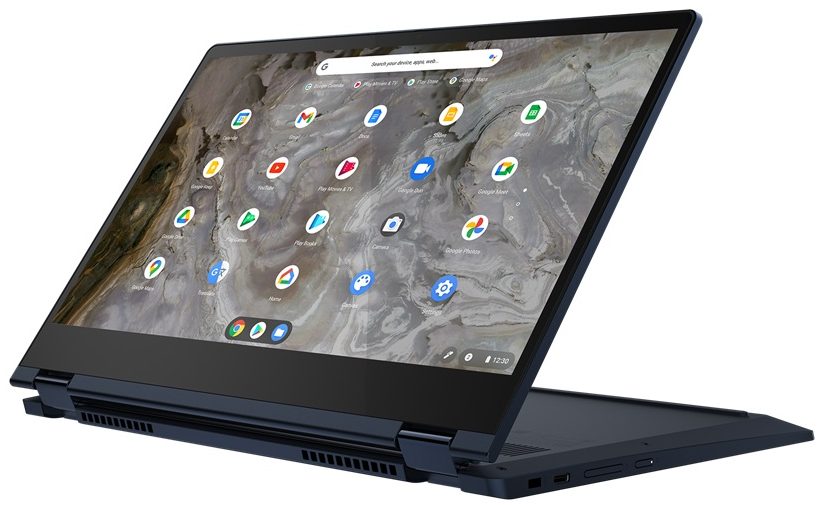 Display
Lenovo offers two touchscreen displays, both with a 13.3-inch diagonal and a Full HD resolution. The first display uses an IPS panel and has 250 nits of brightness and an 800:1 contrast ratio. The second display improves on everything, by offering an OLED panel, 400 nits of brightness, an infinite contrast ratio, and 100% DCI-P3 coverage. If you handle a lot of color-sensitive work, the second option is mandatory, but even if you don't, you would be pleased with the OLED panel, as it offers very vibrant and deep colors along with true blacks.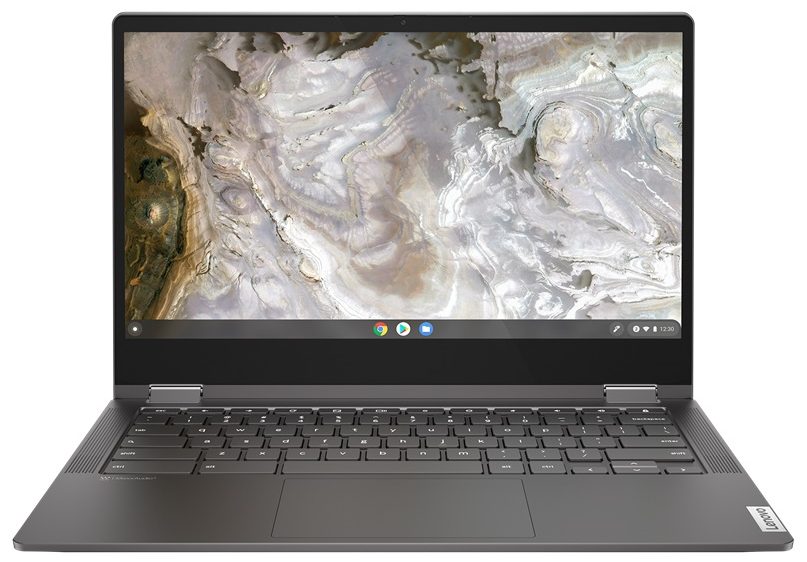 Specifications and features
There are a total of four TIger Lake CPUs to pick from. The entry configuration comes with the Celeron 6305, which has two cores and two threads. The Pentium Gold 7505 has two more threads and bumps up the threads to four. Then, we get the Tiger Lake G-series, which includes the Core i3-1115G4 and the Core i5-1135G7, two fairly capable chips, the Core i5, especially.
Each CPU has its own GPU, with either the UHD Graphics Xe G1, G4, or G7(80EU). The laptop has many features, including a backlit keyboard, a set of front-firing stereo speakers, Wi-Fi 6, and Bluetooth 5 support.
All Lenovo IdeaPad Flex 5 Chromebook (13″) configurations: