[Specs and Info] ASUS Zenbook Pro 16X OLED (UX7602) – built from the ground up for Creators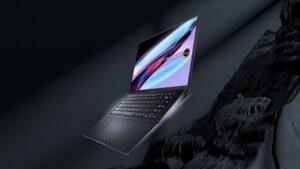 ASUS poured everything into the creation of the ZenBook Pro 16X OLED, using design patterns and tech which first appeared in their ROG gaming line, which is generally a good testing ground for stuff like this.
It's a known fact that smaller and thinner laptops struggle with cooling, especially with finding areas from where you can draw air. This is where the gaming part comes in, more on which you'll find below.
Here's a quick overview of the ASUS Zenbook Pro 16X OLED (UX7602).
ASUS Zenbook Pro 16X OLED (UX7602): Full Specs
Design
The laptop comes with a totally new aluminum chassis, which has been designed from the ground up to fit features and components from other ASUS laptops both outside and inside the Creator space. This is how there's enough space for a large touchpad with an integrated NumPad, the ASUS Dial which works spectacularly well with Creator apps, and the Adobe suite, along with a keyboard on springs that lifts up when you open the laptop, which has several advantages. Firstly, it's great for ergonomics, as the keyboard is angled towards you, while also opening a big area below for air to enter the system.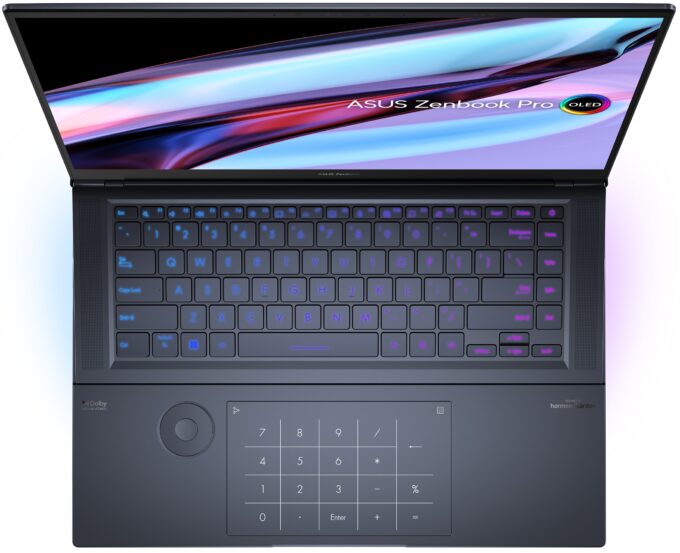 It's also great that the laptop looks fantastic, with the iconic circular brushed finish, which here spins around a new ASUS logo that lights up in white.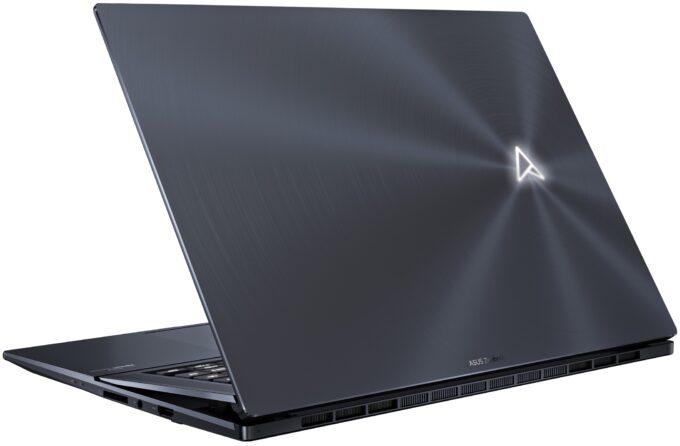 Display
There is a single display option, with a 16:10 4K UHD+ OLED panel that has a max brightness of 550 nits, VESA-certified HDR500, Pantone validation for color accuracy, and TUV certification for safety. The panel also fully covers the DCI-P3 gamut. You can also switch between display modes, with an sRGB and DCI-P3 mode. The first is most usable for Content Creation for the internet, while you can switch the P3 profile for when you're watching movies for the cinema-level colors.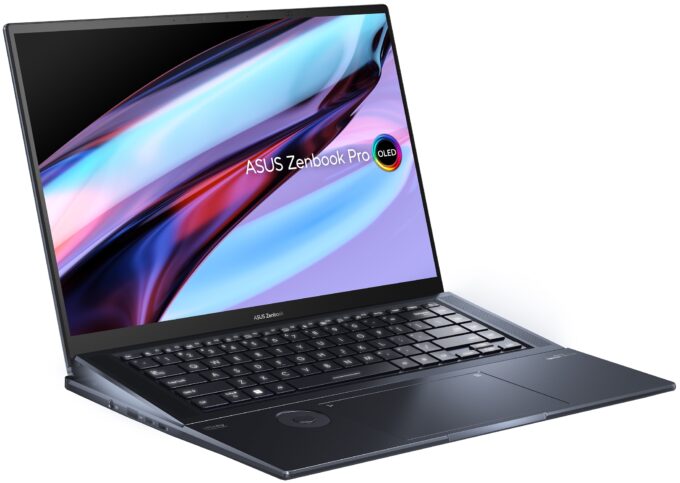 Specifications and features
The laptop packs very powerful hardware, with either a Core i7-12700H or a Core i9-12900H, which is the peak of current laptop computing performance. On the GPU end, you have a card that is ideal for Creator work, despite not being part of NVIDIA's A-series or Quadro family. The RTX 3060 here has a 95W TGP, which will allow it to hit decent speeds, while the Tensor and CUDA cores on the inside will be of great help inside most Creator apps. The GPU comes with NVIDIA's Studio Driver, which has additional features and technologies to increase productivity and rendering performance.
Lastly, we want to tackle the huge battery that is inside. ASUS wants you to be able to work anywhere, which is why they outfitted the Zenbook with a 96Wh pack. According to the landing page of the laptop, ASUS advertises around 9 hours of screen on time, but as always, be wary of manufacturer promises.
Dimensions
355 x 251 x 16.9 - 17.8 mm (13.98" x 9.88" x 0.67")
Price
Starting at $1639.99
All ASUS Zenbook Pro 16X OLED (UX7602) configurations: