[Specs and Info] ASUS Zenbook 14X OLED (UM5401, AMD Ryzen 5000 Series) – Shapes up to be a competitive model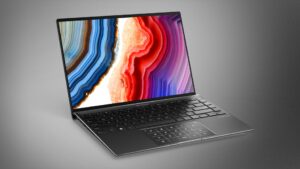 Zenbooks are some of the most popular ultrabooks on the market. More often than not, they supply OLED panels, which are fantastic for both media consumption and general use, as well as Creator work. Today we have the Zenbook 14X OLED, which is a portable machine that shows its status and class but has the power to back it up, thanks to RYzen 5000H-series processors from AMD. While we're entering the 7000H series in 2023, Zen 3 still has a part to play in the market, as its performance and power efficiency are undeniable even two years after its launch.
Today we're giving you a quick overview of the ASUS Zenbook 14X OLED (UM5401, AMD Ryzen 5000 Series).
ASUS Zenbook 14X OLED (UM5401, AMD Ryzen 5000 Series): Full Specs
Design
Zenbooks have always looked good, and the 14X OLED keeps the tradition going, with a metal chassis and chamfered edges all around the base and lid. The lid has a brushed finish, which spins in a circle around an off-centered ASUS logo. There's the famous ErgoLift mechanism on the hinge of the lid, which props up the base ever so slightly, to increase the effectiveness of the cooling, as well as to provide a better angle to type on. The Zenbook passes the MIL-STD-810H certification tests with flying colors, so you can be sure that it can survive day-to-day use, without needing to be looked after.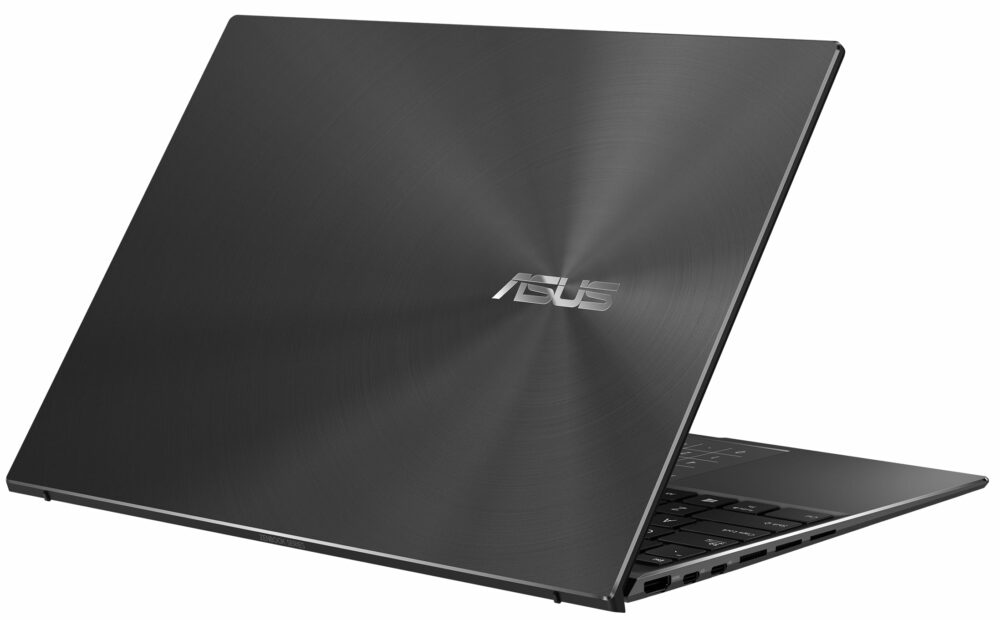 On the base, we don't find a NumPad, however, a NumberPad will certainly do as good of a job. ASUS has found a way to save space and offer you the full functionality of a NumPad. The thing is surfaced with glass and has a large size, so even if you're not crunching numbers all day, you can appreciate its smoothness and responsiveness.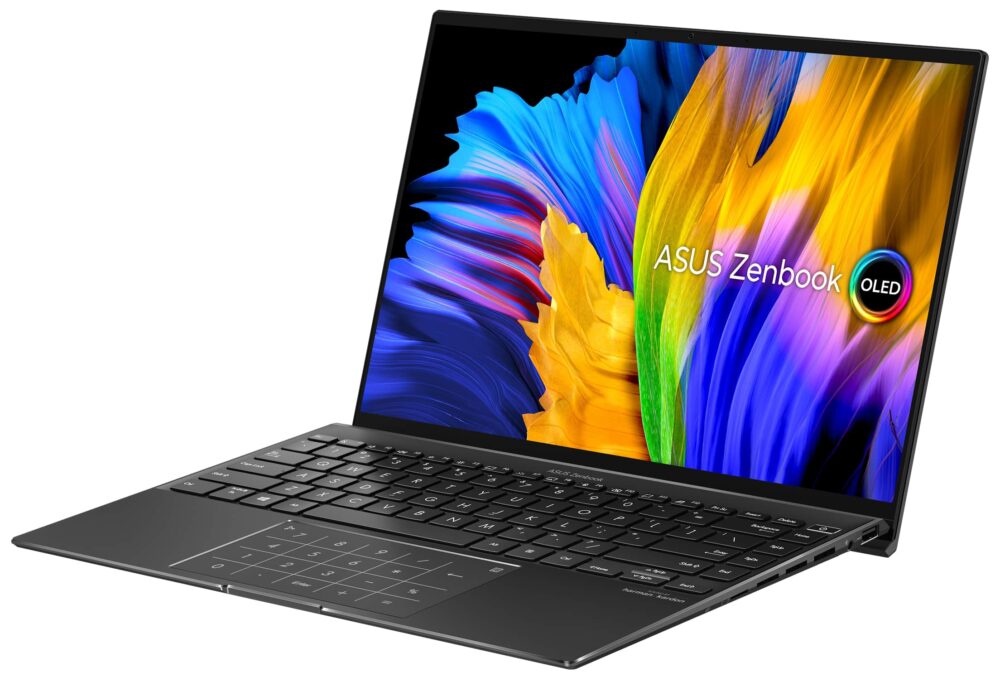 The port selection of the Zenbook is well thought out, with two USB Type-C 3.2 (Gen. 2) ports, one USB Type-A 3.2 (Gen. 1) port, an HDMI 2.1 port, a MicroSD card reader, and a 3.5 mm audio jack.

Display
OLED is unbeatable when it comes to displays, providing excellent colors with great vibrancy and true blacks, thanks to an infinite contrast ratio. Here we have a 2.8K unit with a 16:10 aspect ratio. It can reach up to 550 nits of brightness in HDR while covering 100% of the DCI-P3 gamut. While we have seen ASUS's OLED laptops use PWM for brightness adjustment, they have been taking care of the issue by implementing a flicker-free dimming option inside its software, which eliminates it completely, while keeping colors accurate, which is especially important for a Pantone validated panel like this one.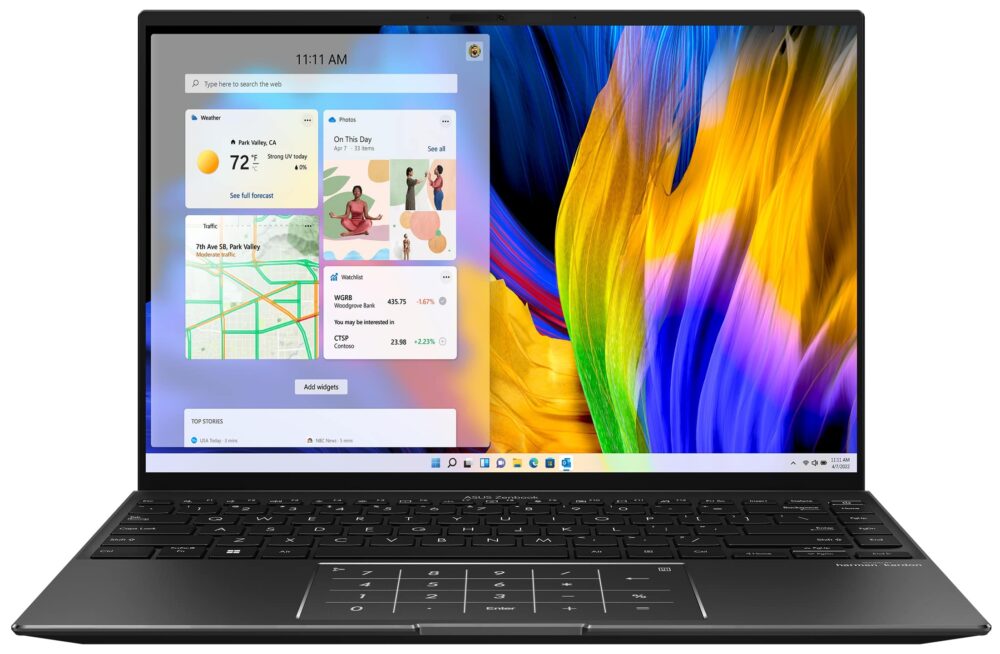 Specifications and features
The laptop is powered by several Ryzen 5000H-series processors. We're starting off with the Ryzen 5 5600H, a fine 6-core 12-thread CPU. From there, you can switch to the Ryzen 7 5800H, or Ryzen 9 5900HX, as well as the Ryzen 7 5800HS, which has a lower 35W TDP and is the preferred option if you want your CPU to work even more efficiently. Regardless of which one you pick, you'll get Vega integrated graphics, which aren't as powerful as the new RDNA 2 units inside 6000-series chips, however, you can still encode and edit videos off of them, as well as do anything else that's not gaming.
Dimensions
311.2 x 221.1 x 15.9 mm (12.25" x 8.70" x 0.63")
All ASUS Zenbook 14X OLED (UM5401, AMD Ryzen 5000 Series) configurations: