[Specs and Info] ASUS ZenBook 14 Q408 – ASUS is really digging deep here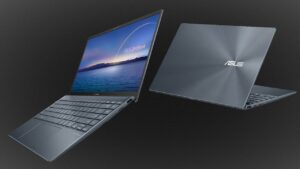 The ZenBook nameplate is usually reserved for higher-end products, but the ZenBook 14 Q408 doesn't look that high-end to us, especially when it comes to the hardware. Are ASUS going to soften the image of their best-looking flagship notebooks, or is something else at play here. The device offers okay specs, with a Ryzen 5000U-series processor and discrete graphics from NVIDIA (more on that below).
Today we are giving you a quick overview of the ASUS ZenBook 14 Q408.
ASUS ZenBook 14 Q408: Full Specs
Design
The design reminds us a lot of every other ZenBook. The lid expands onto the backside, which means that when you open the laptop, the rear of the base lifts up, providing more air for the cooling, along with a better typing angle. Since this is a 14-inch model, there isn't a NumPad, but the rest of the keyboard has large keys, except for the Arrow ones, which are tiny. The lid has an ASUS logo off-centered to the right, along with a circular brush finish, which we have seen on many if not all ZenBooks before. Lastly, in terms of weight, the device weighs only 1.31 kg and has a profile of 16.76 mm.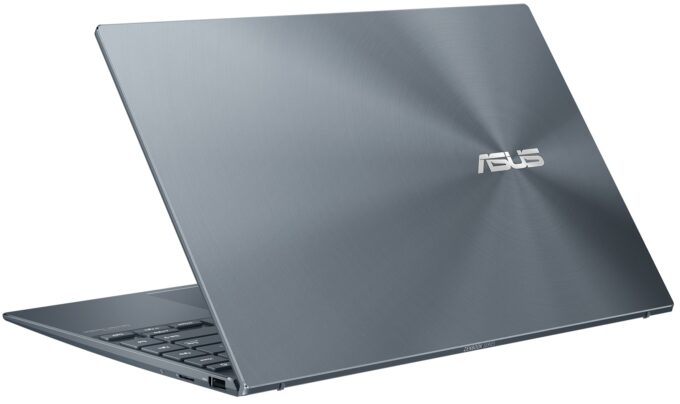 Display
There is only one display option here, with a Full HD IPS panel. Most ZenBooks do really well when it comes to displays and Creator work, and according to the ASUS spec sheet, the panel does offer near full sRGB coverage.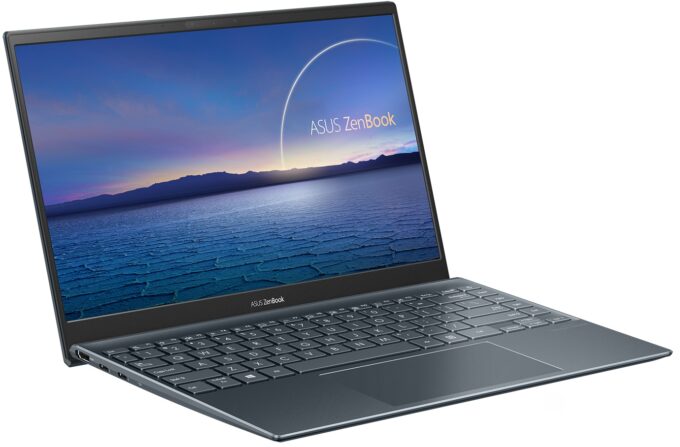 Specifications and features
There is no wiggle room for this device when it comes to hardware, as you're stuck with a single CPU and GPU combo. However, the Ryzen 5 5500U isn't a bad chip at all, as we've seen it deliver reliable performance for Photo editing, graphic design, and digital art. For those heavier workloads such as video editing and rendering, you can totally use the discrete MX450 from NVIDIA, which might not be the fastest and most coveted GPU, but it still brings technologies like CUDA cores, which will speed up rendering times. Sadly, we have no NVENC here, which could have been of tremendous help.
Dimensions
320.04 x 198.12 x 16.76 mm (12.60" x 7.80" x 0.66")
All ASUS ZenBook 14 Q408 configurations: