[Specs and Info] ASUS ZenBook 14 Flip OLED (UN5401, UP5401) – premium and versatile device that won't come cheap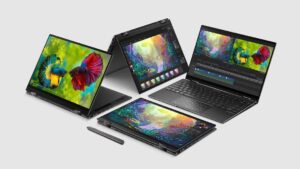 The ZenBook series offers some of the best laptops that you can find on the market. Today we have their latest and most versatile offering, the ZenBook 14 Flip OLED. Not only is it well built, but it also offers a lot of features, and performance, thanks to the latest hardware from AMD and Intel.
However, ASUS seems to favor AMD more, offering their 5000H-series, while on the Intel side we have the Tiger Lake U-series. Both of them will perform well for daily tasks, but the Ryzen 5000H-series will absolutely dominate when it comes to heavy 3D or 2D Rendering.
Today we are giving you a quick overview of the ASUS ZenBook 14 Flip OLED (UN5401, UP5401).
Full Specs: ASUS ZenBook 14 Flip OLED (UN5401) / ZenBook 14 Flip OLED (UP5401)
ASUS ZenBook 14 Flip OLED (UN5401) configurations:
ASUS ZenBook 14 Flip OLED (UP5401) configurations:
Design
The laptop has a chassis made out of aluminum. The lid has the typical ZenBook circular pattern along with an ASUS wordmark. As this is a convertible, it needs more structural support in order to function well as a tablet as well. The hinges will be working overtime, so they need to be stronger than usual. In terms of dimensions, the laptop weighs only 1.40 kg and has a profile of 15.9 mm.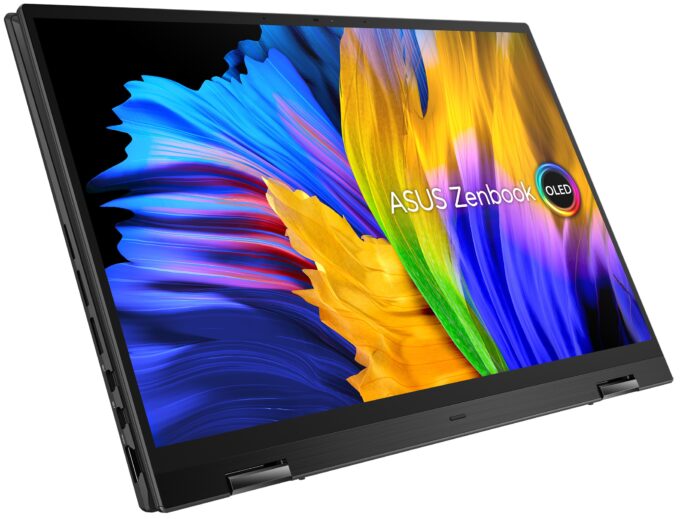 Display
The laptop comes with two 14-inch OLED displays with a 16:10 aspect ratio. The first is a 2.8K 90Hz panel with 100% DCI-P3 coverage, Pantone validation for color accuracy, and a max brightness of 550 nits. It also has a 0.2 ms response time, making it very fast and smooth when used. The second panel has a higher 4K UHD+ resolution, while still bringing the high brightness, color coverage, and accuracy. For a 14-inch laptop, such resolution can seem overkill, but you have the dough, are we going to stop you?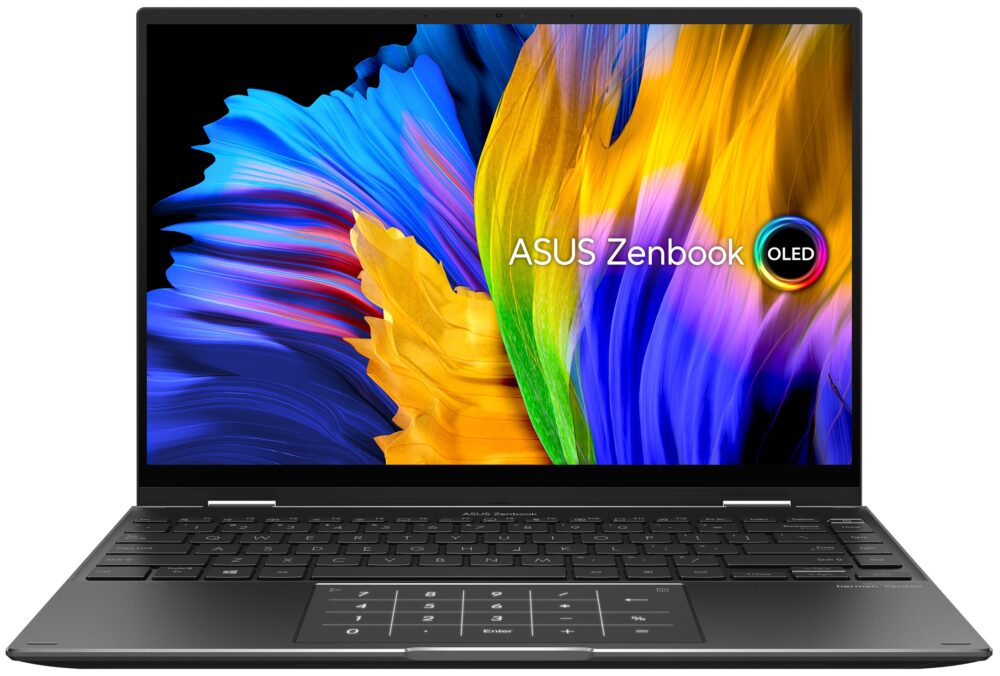 Specifications and features
The AMD front offers the Ryzen 5 5600H, the Ryzen 7 5800H, and the Ryzen 9 5900HX. All of these three chips have high TDP and need good cooling if they are to perform as advertised, which might be hard to do in such a small device. Nevertheless, this is an ambitious move from ASUS. The Intel offerings come in the faces of the Core i5-1135G7 and the Core i7-1165G7. These two don't even come close to the Ryzen chips but might do better in some circumstances since they don't need to be cooled as heavily as them. For graphics, you have the RX Vega 7 and the RX Vega 8, which work quite well but are not as good as the Iris Xe Graphics G7 from Intel.
In terms of features, we have an LED backlight for the keyboard, along with a touchpad that is first – quite large, and second – has an integrated NumPad, which you can access with a touch button in the upper right corner of the pad itself, a neat trick, which we see more and more lately.
The I/O is also stacked, coming with two Thunderbolt 4 ports, a USB Type-A 3.2 (Gen. 1) port, an HDMI port, a 3.5 mm audio jack, and a MicroSD card reader.

All ASUS ZenBook 14 Flip OLED (UN5401) configurations:
All ASUS ZenBook 14 Flip OLED (UP5401) configurations: