[Specs and Info] ASUS Vivobook S 15 OLED (K5504) – So many colors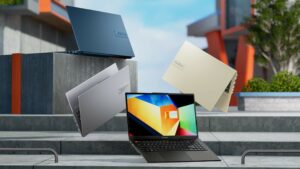 Vivobooks keep impressing and improving, being some of the first ASUS products to implement the Raptor Lake processors. The Vivobook S 15 OLED (K5504) not only brings Intel processors but Intel discrete graphics as well. Arc has found its way into the Vivobook mainframe, which might turn out to be pretty good if Intel can get their house in order and finally show some stability to their GPU performance. You're also treated to good displays, with both IPS and OLED offerings, giving you the choice for a more budget configuration, as well as going all out and splurging for an OLED display.
Today we're giving you a quick overview of the ASUS Vivobook S 15 OLED (K5504).
ASUS Vivobook S 15 OLED (K5504): Full Specs
Design
ASUS has never shied from using the beauty of its Vivobooks as a key selling point, which is all well and good. After all, the laptops really look good, including the S 15 OLED. First of all, we've got 4 colors to choose from, Solar Blue, Midnight Black, Cool Silver, and Cream White. The Vivobooks also have some defining characteristics, with a protruding plaque on the lid, an orange escape key, and some patterns on the keyboard. All around the laptop, there are some orange accents, which really grab the attention, especially with the more neutral colors like Black and White. In terms of build quality, the Vivobook has a metal lid, while the rest of the chassis is made of plastic. What's more important is that the laptop is kept light, weighing only 1.70 kg and having a profile of 17.9 mm.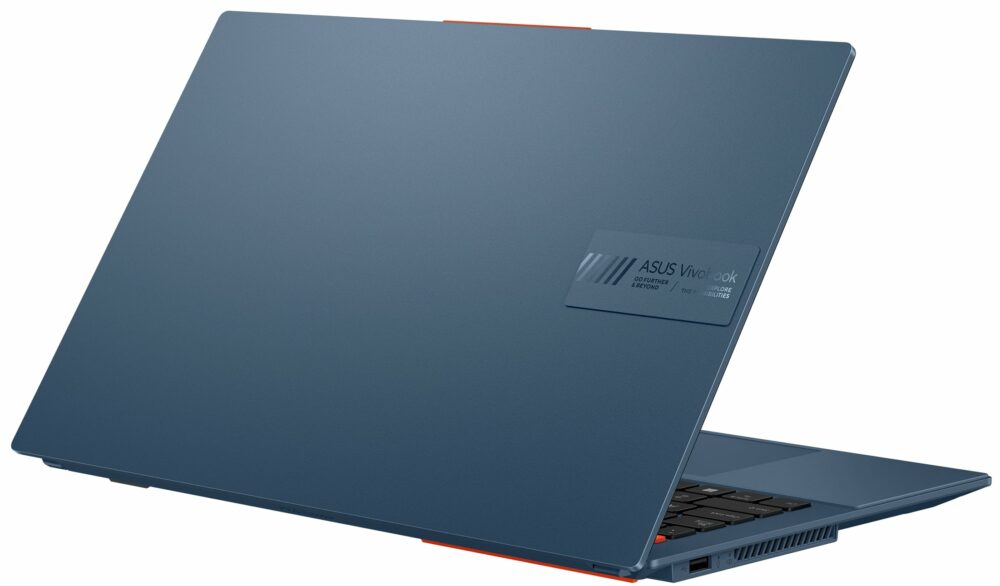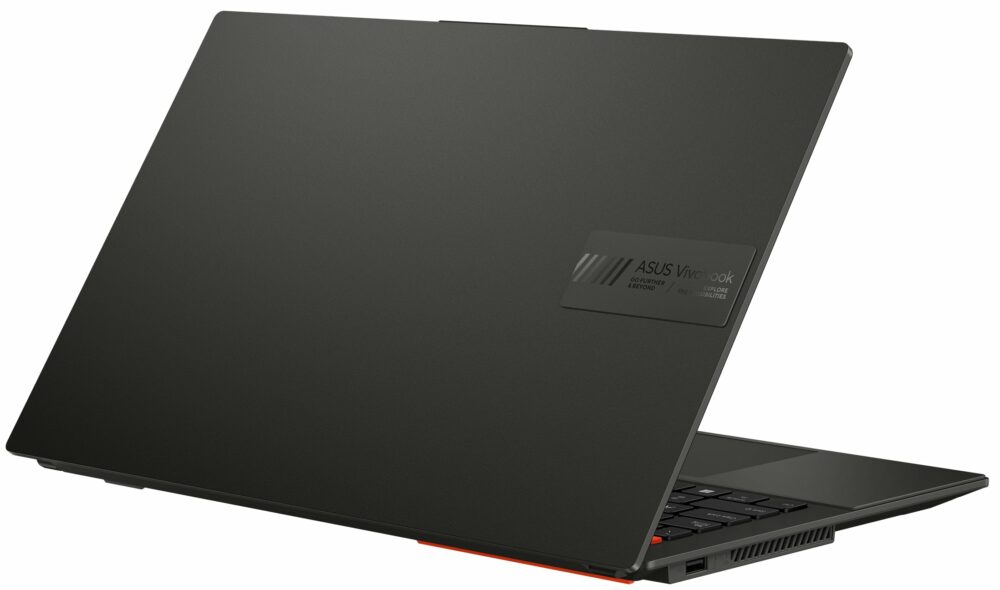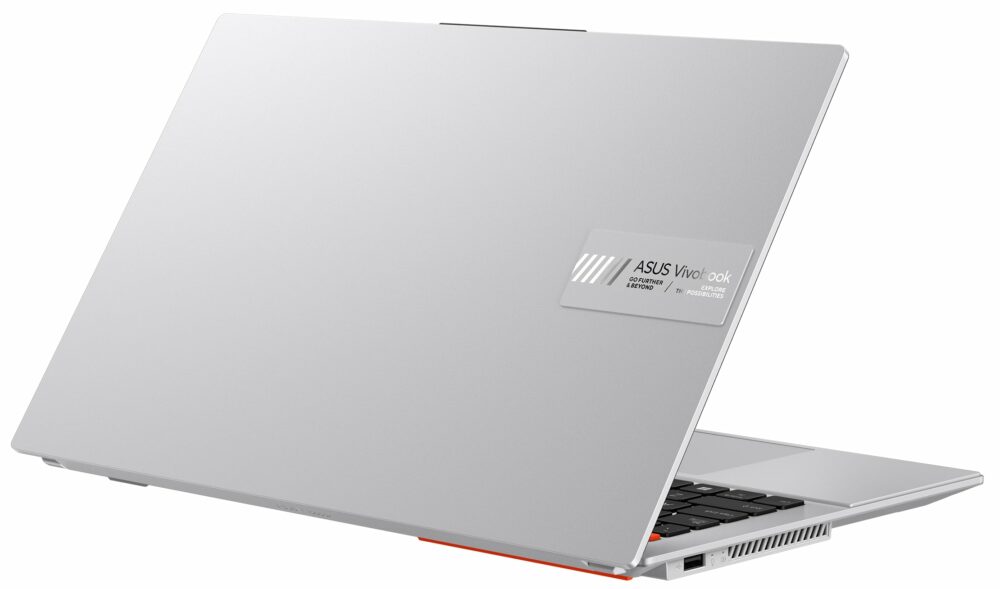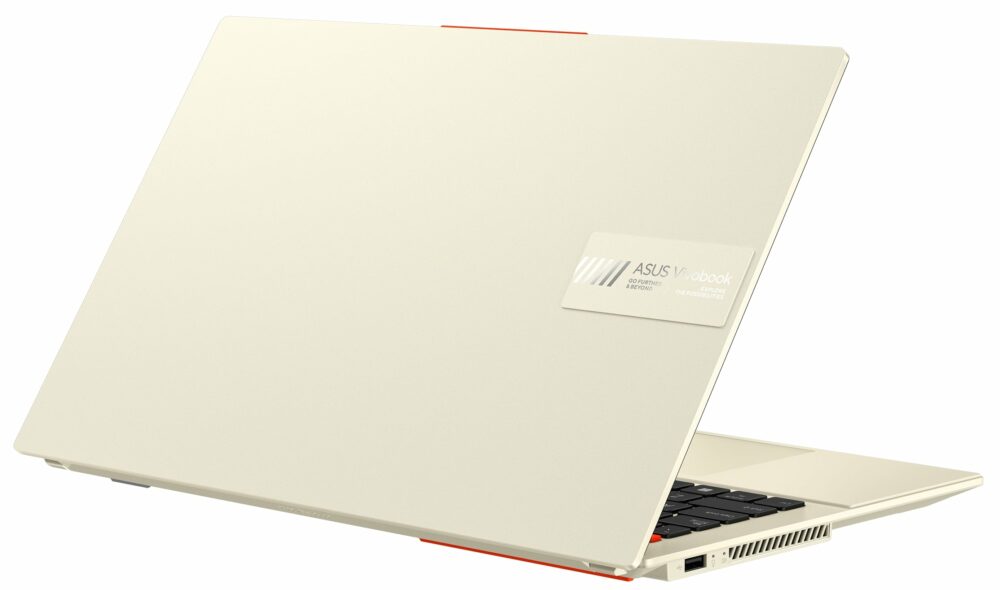 In terms of ports, the laptop has one USB 2.0 port, which you should leave for peripherals, one more USB Type-A 3.2 (Gen. 1) port, one Thunderbolt 4 port, an HDMI 1.4 port, and a 3.5 mm audio jack.


Display
The display selection kicks off with a Full HD IPS panel with 300 nits of brightness and 100% sRGB coverage. Then we move to the OLED options, with either a Full HD or a 2.8K display, both with 600 nits at peak brightness, a 120Hz refresh rate, and 100% DCI-P3 coverage. The panels are not only bright and colorful enough, but the fast refresh rate is paired with quick response times, which improves the user experience, as scrolling and moving around apps and programs feel incredibly snappy.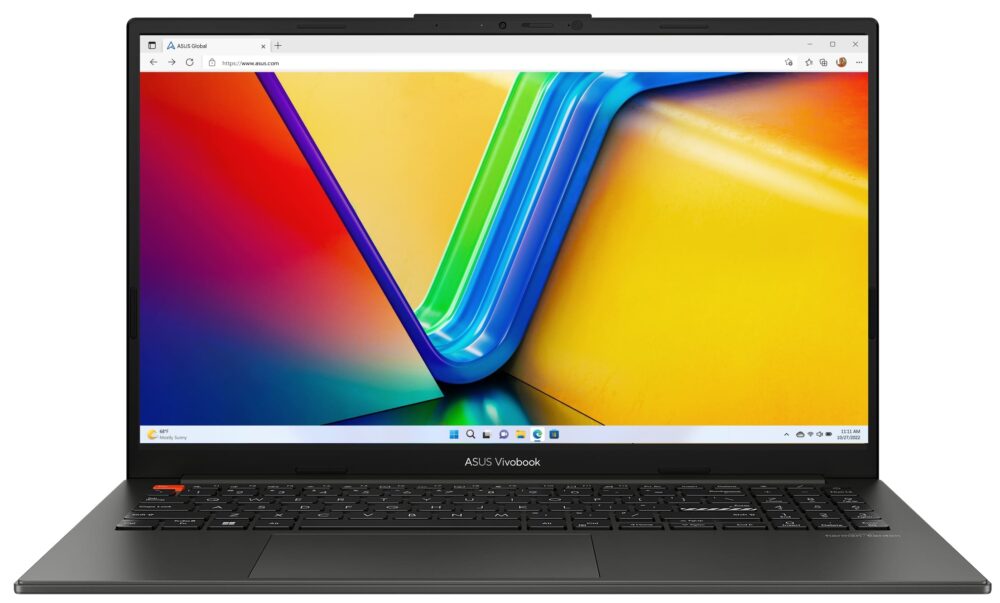 Specifications and features
There are three CPUs to choose from, the Core i5-13500H, the Core i7-13700H, and the Core i9-13900H. We expect Intel to continue with its dominance in 2023, and maybe even beyond, as their jump to a hybrid architecture has provided exceptional improvements to both performance and efficiency. For graphics, the base model offers only the integrated GPUs, which are fine for most workloads, as they've still got encoding support. However, if you really need a discrete option, the Arc A350M with its 4GB of VRAM can be a competent ally, as Intel is slowly improving its drivers. While Arc is nowhere near the new 40-series in terms of performance, releasing a brand-new product is always difficult. If Intel does in fact continue with its GPU business, we hope Battlemage or Celestial (the next generations of the Arc Graphics) catch up to AMD and NVIDIA.
Dimensions
359.3 x 229.4 x 17.9 mm (14.15" x 9.03" x 0.70")
Price
Starting at $1099.99
All ASUS Vivobook S 15 OLED (K5504) configurations: