[Specs and Info] ASUS Vivobook S 14 Flip OLED (TN3402) and (TP3402) – one of these is much better than the other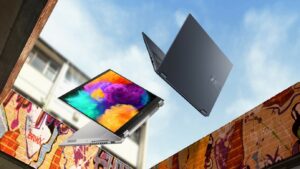 A staple in the portfolio of modern ASUS, the Vivobook series has quietly put out fantastic devices on an annual basis, becoming a trusted brand within the younger audience. With their market of choice, you really have to be specific when choosing the design, components, display, and others. Today we have two convertible Vivobooks, which come with very powerful hardware and an OLED display, which sounds like a pretty sweet deal for Creators.
Today we are giving you a quick overview of the ASUS Vivobook S 14 Flip OLED (TN3402) and Vivobook S 14 Flip OLED (TP3402).
Full Specs: ASUS Vivobook S 14 Flip OLED (TN3402) / Vivobook S 14 Flip OLED (TP3402) 
ASUS Vivobook S 14 Flip OLED (TN3402) configurations:
ASUS Vivobook S 14 Flip OLED (TP3402) configurations:
Design
Since these devices are convertibles, there is an increased focus on the build quality. The laptops are made of metal all around, while the front display is covered by Gorilla Glass. To make the laptops physically safer for most people, there is an anti-microbial coating around the whole laptop. In terms of weight and height, the laptops carry around 1.50 kg and have a profile of 18.9 mm.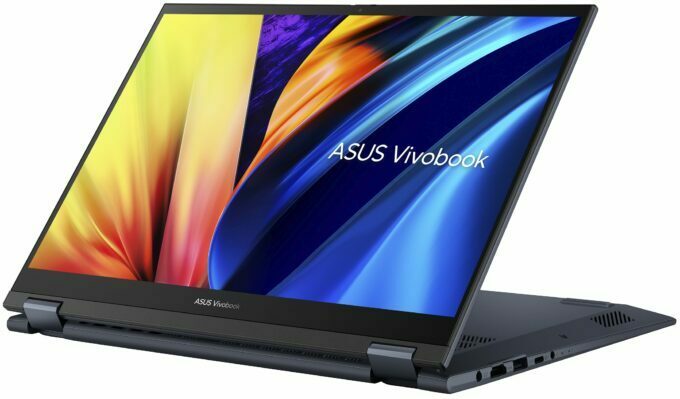 Display
There are two 14-inch displays with a 16:10 aspect ratio, resulting in a higher Y-axis, so you have more space to play with, which is important for productivity enthusiasts, who like to use their screen real estate to the fullest. The base configuration offers an FHD+ display, which doesn't provide sufficient coverage for Creative use. The real star of the show is the 2.8K OLED panel, which should provide enough coverage for professional work.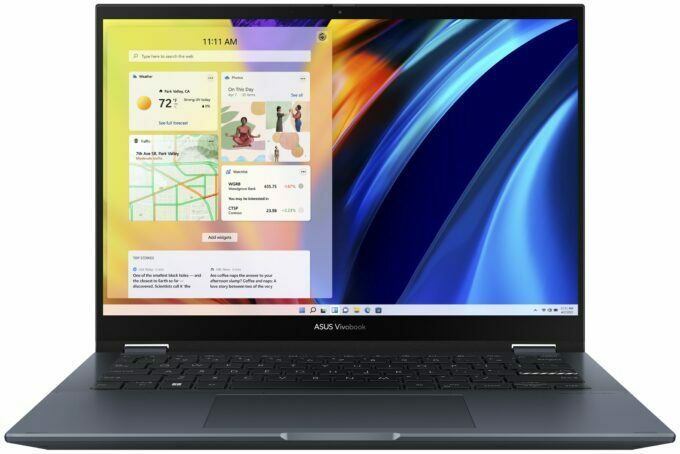 Specifications and features
In terms of hardware, the two laptops are very different. Both bring the most powerful available units from AMD and Intel, respectively, but there is still a generational gap. It seems that the Ryzen 6000H-series is still largely unavailable, as ASUS has decided to pair the Vivobook S 14 Flip with the 5000H-series, which hopefully brings down the price significantly.
Otherwise, we see no reason to pick it up while the Intel version is available, which brings Alder Lake H-series processors, which have improved not only when it comes to performance, but in battery life as well. Unfortunately, discrete graphics have been taken out of the mix, however, the iGPUs from AMD and Intel are good enough for most tasks and some lighter gaming.
ASUS Vivobook S 14 Flip OLED (TN3402) configurations:
ASUS Vivobook S 14 Flip OLED (TP3402) configurations: