[Specs and Info] ASUS Vivobook Pro 16X 3D OLED (K6604) – ASUS is making it too hard for the competition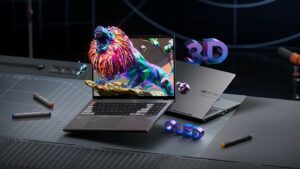 The second 3D-capable device that ASUS offers, the Vivobook Pro 16X 3D OLED (K6604), comes with pretty much the same specs, and the same 3D OLED panel. Also, being part of the Vivobook brand, it should come with a lower price tag, so if you go with it, you will get better value. Still, you shouldn't expect it to come cheap, as you're getting a high-end HX processor and a 40-series GPU.
Today we're giving you a quick overview of the ASUS Vivobook Pro 16X 3D OLED (K6604).
ASUS Vivobook Pro 16X 3D OLED (K6604): Full Specs 
Design
The Pro 16X 3D OLED has a standard Vivobook look, with a plaque on the back, which spells out the brand slogans, along with some chevron lines. On the base, there are some decorations on the keyboard, with an orange Escape key, and grey buttons on the two sides. The Enter key also has chevron lines. There's a grill on top, while below the board, you see Dolby Atmos and Harman/Kardon branding. The whole laptop is made from metal, which should make it pretty durable, while keeping it light, as for a 16-inch device, it maintains a weight of 2.00 kg and has a profile of 22.9 mm.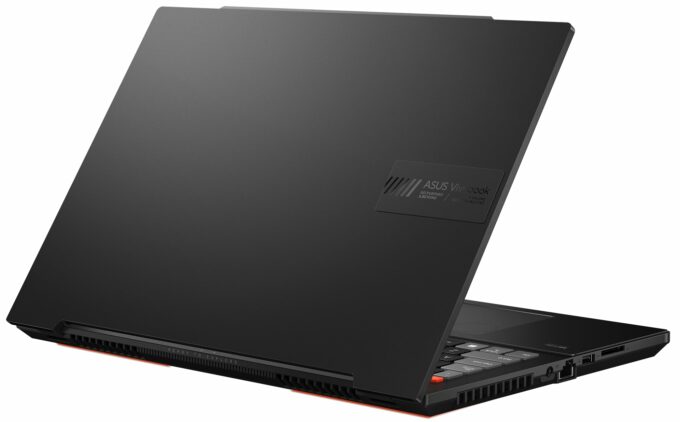 Display
The 3.2K 16:10 OLED panel has a 120Hz refresh rate, a 0.2ms response time, and 100% DCI-P3 coverage. It comes with a PANTONE validation for color accuracy. The way the 3D technology works is by using a whole array of sensors on the top bezel. All of these track your eyes and how they move, adjusting the image on the panel so you have a glasses-free 3D experience.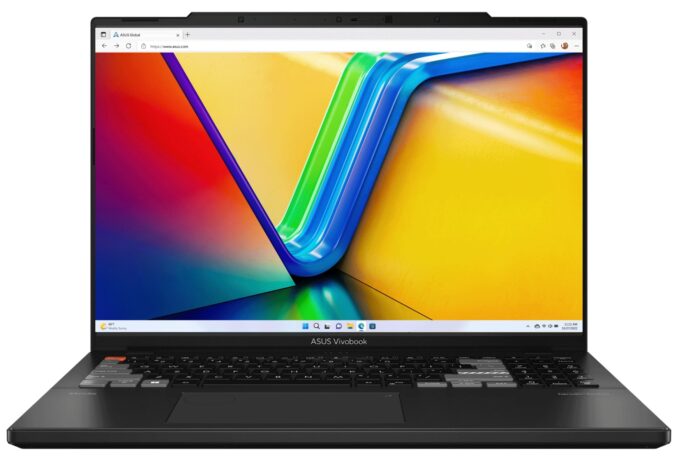 Specifications and features
The Core i9-13980HX is the most powerful CPU that Intel offers, with 24 cores and 32 threads, 8 of which are P-cores, while the 16 cores left are all E-cores. For graphics, you have the RTX 4070 with 8GB of GDRR6 memory. The display does come with a MUX switch and Advanced Optimus, so you can automatically swap between the integrated and discrete GPU, for more gaming performance. While not a strictly gaming machine, it has the resources and the capable display to be one, so you can definitely chill back after work playing whatever it is you want.
The port selection includes two USB Type-A 3.2 (Gen. 1) ports, two Thunderbolt 4 ports, an HDMI 2.1 port, an Ethernet port, an SD card reader, and a 3.5 mm audio jack.


Dimensions
355 x 249 x 22.9 mm (13.98" x 9.80" x 0.90")
All ASUS Vivobook Pro 16X 3D OLED (K6604) configurations: