[Specs and Info] ASUS VivoBook Pro 15X OLED (6501) – Same old VivoBook, but with more power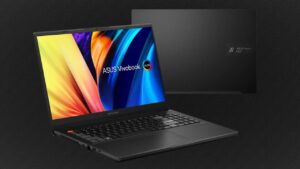 The VivoBook series usually makes good-looking laptops with a decent selection of features. However, their Pro-lineup can challenge the flagship Zenbooks when it comes to performance, features, and quality. The most recent addition, the VivoBook Pro 15X OLED offers both AMD and Intel hardware, along with a high-res OLED panel on the front.
Today we're giving you a quick overview of the ASUS VivoBook Pro 15X OLED (6501).
Full Specs: ASUS VivoBook Pro 15X OLED (K6501, 12th Gen Intel) / VivoBook Pro 15X OLED (M6501, AMD Ryzen 6000 Series)
ASUS VivoBook Pro 15X OLED (K6501, 12th Gen Intel) configurations:
ASUS VivoBook Pro 15X OLED (M6501, AMD Ryzen 6000 Series) configurations:
Design
The laptop has a premium build, with a metal chassis and lid. The design is simplistic, but looks good, with either a Black or a Grey finish without many distractions. The lid and base have diamond-cut edges, while the keyboard sports an orange escape key. The key caps on the side are covered in grey. The laptop isn't as portable as you would think, weighing 2.10 kg and having a profile of 20.9 mm.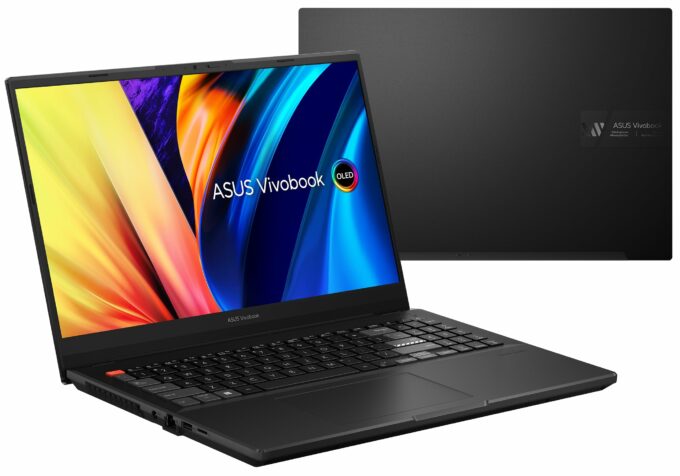 Display
The screen on the front has a 2.8K resolution and uses an OLED panel. The display reaches 400 nits of brightness, which goes to 600 nits with HDR, and fully covers the DCI-P3 color gamut, making it superb for Content Creation. However, the panel also has great gaming capabilities, with a 120Hz refresh rate and a 0.2 ms response time.

Specifications and features
The Intel side offers the Core i7-12650H and the Core i7-12700H. The latter chip is much more powerful, offering four more cores, but the same clock speeds and cache size. On the AMD side, there are two CPUs as well, with the Ryzen 7 6800H and the Ryzen 9 6900HX.
For graphics, you rely on the RTX 3060, but ASUS doesn't specify the power limit. Still, looking at the cooling setup inside, we can't help but think that the laptop may come with a gaming-grade RTX 3060, with a TGP of 100+W.
Now, that we've mentioned the cooling, the setup inside has 6 heat pipes and two fans. The fans are made from a special compound, which has lower noise levels.

The I/O covers a lot of ground, with one USB Type-A 3.2 (Gen. 1) port, a USB Type-A 3.2 (Gen. 2) port, a USB Type-C 3.2 (Gen. 2) port, and a USB Type-C 4.0 port, which gets Thunderbolt 4 support. Aside from USB ports, you get an HDMI 2.1 port, which has excellent signal output, an SD card reader, an Ethernet port, and a 3.5 mm audio jack.

All in all, the laptop is a fantastic platform that might offer close performance to gaming machines, while giving you an OLED panel and plenty of I/O. Also, a more subtle design that will surely be up someone's alley.
All ASUS VivoBook Pro 15X OLED (K6501, 12th Gen Intel) configurations:
All ASUS VivoBook Pro 15X OLED (M6501, AMD Ryzen 6000 Series) configurations: