[Specs and Info] ASUS VivoBook Pro 14X OLED (N7400) – portable and with no lack of power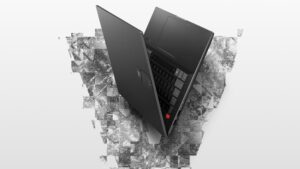 Someone inside ASUS HQ is a big Star Wars fan. For us, the VivoBook Pro 14X OLED (N7400) is the Rebellion's laptop, coming with several design features that just scream X-wing. A bit about the laptop itself, it is the Intel variant of a model that we have just recently reviewed and done some comparisons of, which we will leave below. Long story short, this is a portable laptop with the premium build quality and all the power that you might need, thanks to high-performing Tiger Lake H35 processors and RTX Ampere graphics.
Today we are giving you a quick overview of the  ASUS VivoBook Pro 14X OLED (N7400).
Here is our review of the ASUS VivoBook Pro 14X OLED (M7400) which is basically the same device but with Ryzen 5000H-series CPUs.
ASUS VivoBook Pro 14X OLED (N7400): Full Specs
Design
The whole laptop is crafted out of aluminum, which feels every bit as premium as you would want. It is also very portable, with a weight of 1.45 kg and a profile of 17.9 mm. The only worry here is if that will be enough to handle the powerful hardware with the appropriate cooling. The design is striking, with sharp edges, slightly rounded corners, and a protruding ASUS VivoBook logo. The laptop is uniform on the outside, with either a Comet Grey or a Cool Silver exterior paint. We get some bits of orange on the base and keyboard, along with some warning stripes on the Enter key for a bit of character.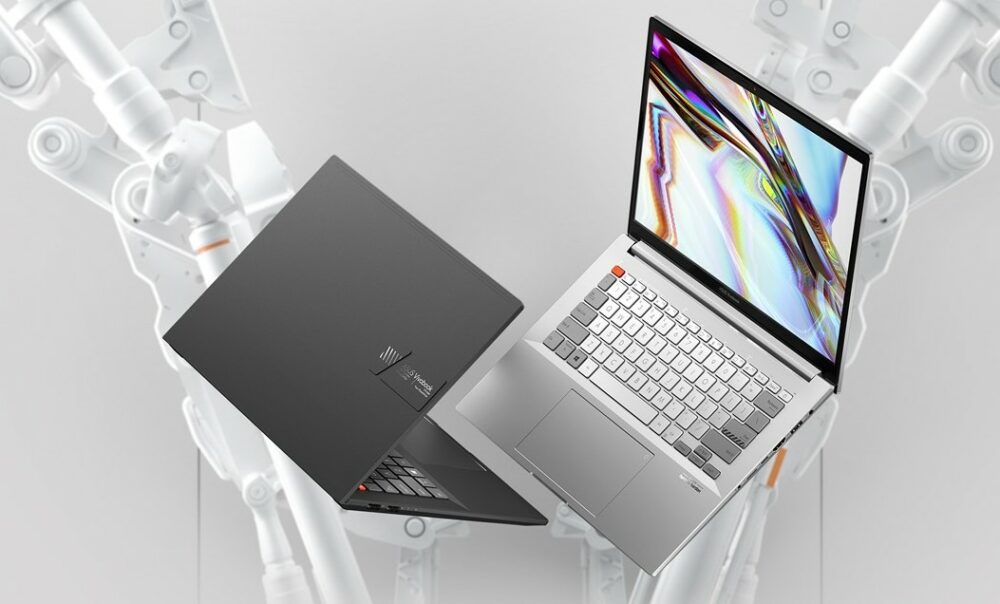 Display
The 14-inch 2.8K OLED panel is everything you might want from a laptop. It has a high enough resolution for its size that images and movies will appear crispy and vibrant. The OLED panel brings superb color reproduction, with its 100% DCI-P3 coverage and Pantone validation for accuracy. With a max brightness of 600 nits, you can use the laptop outside without worry.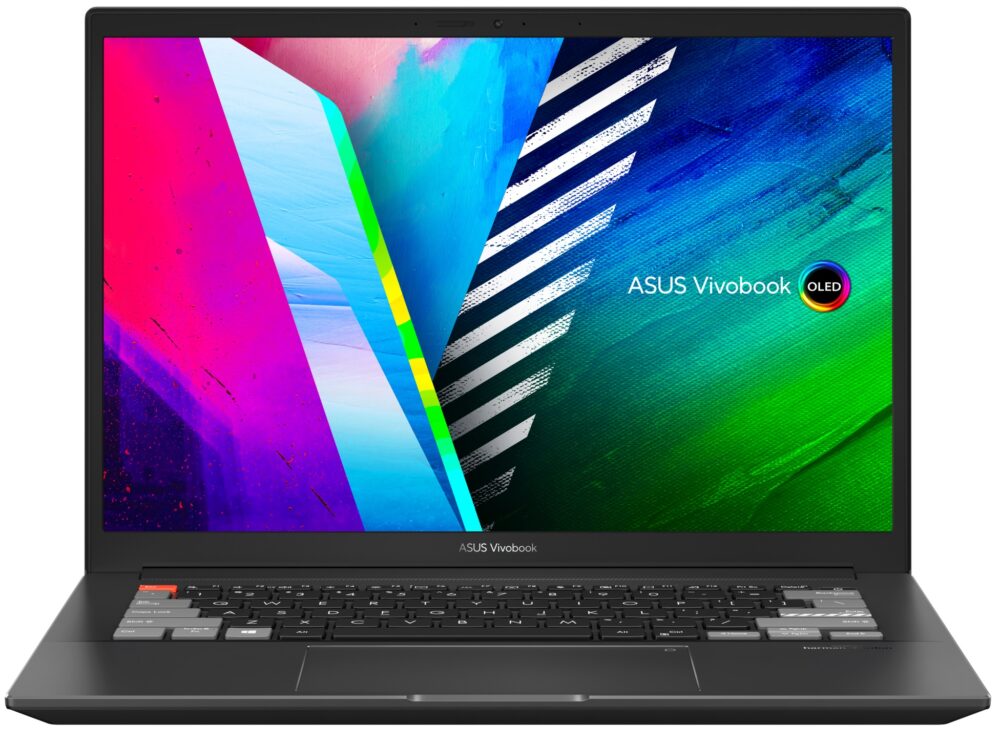 Specifications and features
The laptop uses the Core i5-11300H and the Core i7-11370H. Both of them have a 4-core/8-thread setup and a base clock speed of over 3.00GHz. Both of them will offer great performance in 2D Rendering, while their low core count will make them good, but not great when it comes to 3D Rendering. With the added RTX 3050 and RTX 3050 Ti, both of which come with a 50W TGP, you will be able to enjoy plenty of gaming.
In terms of features, you have a backlit keyboard and a special touchpad, which ASUS calls a DialPad. What it does besides being a regular touchpad is that it offers a virtual dial, which is programmable and can be used in multiple apps. Some examples include Photoshop or Illustrator, for color selection, going through the timeline in a video edit, or volume control.
Here is a video from ASUS, which showcases some ways of using the DialPad. It truly is something unique to ASUS, which is going above and beyond to find new innovative ways to improve their laptops.
Dimensions
317.4 x 228.5 x 17.9 mm (12.50" x 9.00" x 0.70")
All ASUS VivoBook Pro 14X OLED (N7400) configurations: