[Specs and Info] ASUS Vivobook Go 14 Flip (TP1400, TP1401) – pricing will be a deciding factor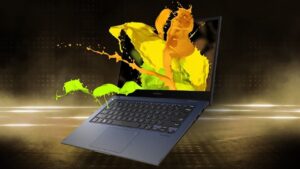 Straight out of the gate, this device doesn't make much sense. Why make a Vivobook laptop with very low-end hardware, when you already offer Chromebooks and other inexpensive ASUS devices with the same CPU options.
What you're doing is watering down the image of your Vivobook brand, which is known for producing mid-range and upper-mid-range products. Unless they price it very aggressively, we don't see a reason for the laptop's existence.
Nevertheless, here is our quick overview of the ASUS Vivobook Go 14 Flip (TP1400, TP1401).
Full Specs:  ASUS Vivobook Go 14 Flip (TP1400) / Vivobook Go 14 Flip (TP1401)
ASUS Vivobook Go 14 Flip (TP1400) configurations:
ASUS Vivobook Go 14 Flip (TP1401) configurations:
Design
The laptop uses a similar design to all other Vivobook notebooks. You get sharp edges, round corners, and the signature ASUS Vivobook badge on the lid. There is also the Quiet Blue painted chassis, which looks great on all laptops in the family. Interestingly enough, the 360-degree hinge covers come in a different lighter color. In terms of dimensions, the laptop weighs either 1.45 kg or 1.50 kg, for unknown reasons. The lighter version is also a millimeter thinner, measuring at 15.9 mm.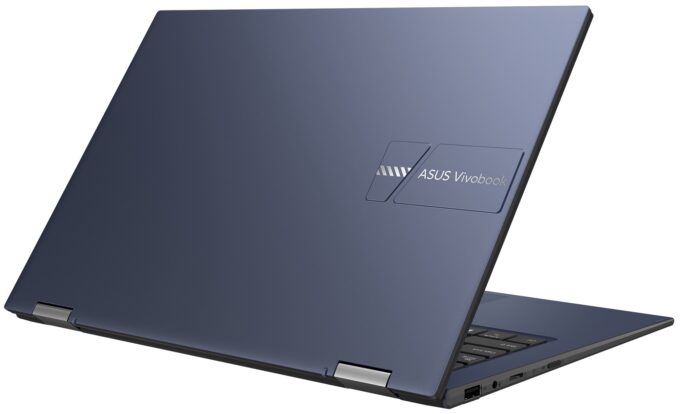 Display
There are two display options, both with a 14-inch diagonal. The base model comes with an HD display (1366x768p) with 220 nit brightness and a TN panel, which are famous for their poor viewing angles and outdated tech. The second option gets Full HD resolution, 250 nit brightness, and uses an IPS panel, which has improved color reproduction and better viewing angles. Sadly, none of these displays come with full sRGB coverage, making them unusable for professional color-sensitive work.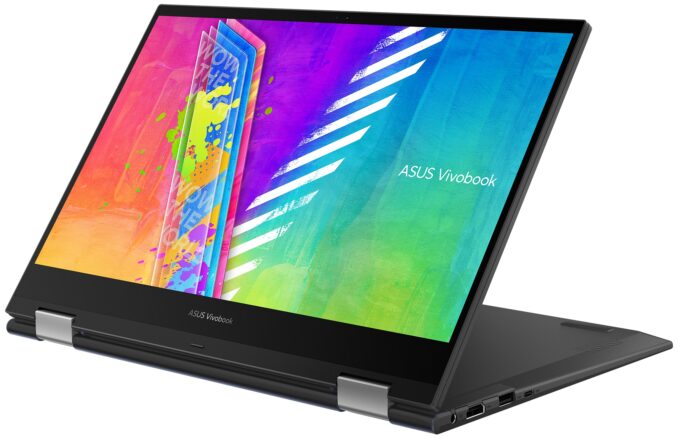 Specifications and features
In terms of power, you get a tiny bit of it. There are two Intel CPUs, with either the Celeron N5400 or the Pentium Silver N6000. The first CPU has two cores and a boost speed of 2.80 GHz, while the heftier Pentium N6000 has double the cores and a boost speed of 3.10 GHz. For graphics, you have the Intel UHD Graphics with 16 Jasper Lake Execution Units for the Celeron, and 32 Execution Units for the Pentium.
With this hardware, you can't expect to move mountains, but the laptop will perform well in daily tasks, web browsing, watching movies, and the usual office tasks.
Features-wise, there is a fingerprint reader and a backlit keyboard as standard. The provided array microphone also supports Cortana voice recognition. For I/O, there is a USB 2.0 port, a USB Type-A, and Type-C 3.2 (Gen. 1) port, an HDMI 1.4 port, a MicroSD card reader, and a 3.5 mm audio jack.
All ASUS Vivobook Go 14 Flip (TP1400) configurations:
All ASUS Vivobook Go 14 Flip (TP1401) configurations: