[Specs and Info] ASUS VivoBook 15X OLED (M1503) and VivoBook 16X OLED (M1603) – is there a use case for older hardware?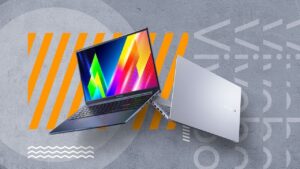 Somehow an entirely new batch of ZenBook and VivoBook laptops decided to come with Zen 2 and Zen 3 processors, despite Zen 3+ CPUs being ripe for the taking. While the 6000U-series is still somewhere out in the wilderness, the 6000H-series has already made its way onto many laptops, mainly ones suited for gaming.
So, what we have here are two VivoBook laptops with OLED displays and the power of the said Zen 2 and Zen 3 chips, which can hopefully pull enough performance together to be a suitable package for Creators.
Today we are giving you a quick overview of the ASUS VivoBook 15X OLED (M1503) and the VivoBook 16X OLED (M1603).
Full Specs: ASUS VivoBook 15X OLED (M1503) / VivoBook 16X OLED (M1603)
ASUS VivoBook 15X OLED (M1503) configurations:
ASUS VivoBook 16X OLED (M1603) configurations:
Design
VivoBooks have traditionally targeted a younger audience, relying a lot on their designs. These ones, however, can work in a variety of environments, mainly thanks to the design. For example, the whole chassis has been treated with an antimicrobial coating, making the devices suitable for the medical field. The design is minimal and uses a metallic lid and body, and has a striking appearance, with the sides and the lid having a diamond cut.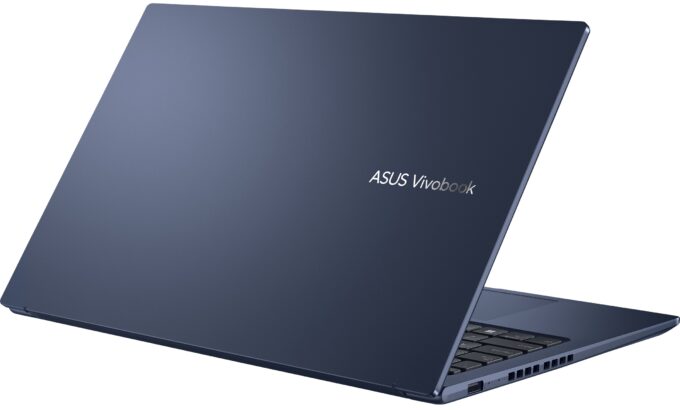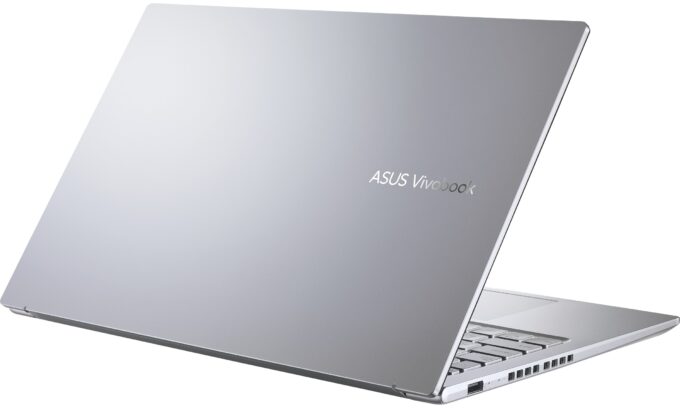 | | Weight | Height |
| --- | --- | --- |
| ASUS VivoBook 15X OLED (M1503) | 1.70 kg | 19.9 mm |
| ASUS VivoBook 16X OLED (M1603) | 1.80 kg | 19.9 mm |
Display
ASUS has put a lot of emphasis on the display selection. The 15-inch laptop offers two OLED panels with either an FHD or a 2.8K resolution. The 1080p panel has a 600 nit max brightness, while the 2.8K panel has a slightly lower 500 nit panel. Both displays on the VivoBook 15X come with 100% DCI-P3 coverage, a 1000000:1 contrast ratio, Pantone validation, and a VESA certification.
On the side of the VivoBook 16X OLED, you get a single display option, with a 16:10 aspect ratio, UHD+ resolution, and an OLED panel. It shows similar qualities to the displays of the 15X, with a max brightness of 550 nits, full DCI-P3 coverage, the same contrast ratio, and a 0.2 ms response time.
Specifications and features
The specs consist of two Zen 2 and two Zen 3 CPUs. There are the Ryzen 5 4600H, Ryzen 7 4800H, Ryzen 5 5600H, and the Ryzen 7 5800H. These CPUs have proven themselves to be pretty capable in the long run, staying relevant for a while. On the GPU end, we don't have discrete offerings, with only the Radeon RX Vega 6, 7, or 8, which here run at up to 45W of power. Now, AMD hasn't exactly been top-notch with their graphics cards when it comes to Creator work, which is the whole reason buy it in the first place. All in all, we see it as a weird choice from ASUS.

The keyboard has a focus on productivity, offering a full-sized unit with a NumPad, and nearly a 2cm pitch between the keys. The keycaps are further shaped to accommodate your fingers, having the appearance of a dish, making it natural for your finger. The 1.4 mm key travel is ideal, especially when considering the slightly thinner profile of the laptops.

Dimensions
356.8 x 227.6 x 19.9 mm (14.05" x 8.96" x 0.78")
Price
Starting at $259.99
Dimensions
358.4 x 247.7 x 19.9 mm (14.11" x 9.75" x 0.78")
Price
Starting at $599.00
ASUS VivoBook 15X OLED (M1503) configurations:
ASUS VivoBook 16X OLED (M1603) configurations: