[Specs and Info] ASUS Vivobook 15X OLED (K3504 / M3504 / S3504) – Enticing laptop with lots of configurability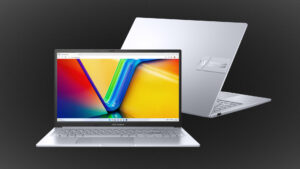 ASUS never stops with their OLED laptops, offering tons of options and configurations. The Vivobook series of theirs is one of the main receivers of OLED displays, as you'll see from today's Vivobook 15X OLED (K3504 / M3504 / S3504). It comes in both Intel and AMD variants, while there's a non-OLED display as well, in case you want to save some cash and don't really care about it (why would you do this, OLED is amazing). Of course, ASUS is bundling its AI-backed software for improved work of the machine, including noise reduction for when you're having calls and want to sound your best.
Today we're giving you a quick overview of the ASUS Vivobook 15X OLED (K3504 / M3504 / S3504).
ASUS Vivobook 15X OLED (K3504 / M3504 / S3504): Full Specs
Design
On the outside, we have a metal lid and a plastic chassis, with the classic Vivobook touches, including the raised logo on the back and the anti-microbial finish on the base, which inhibits the growth of bacteria by 99%. The base houses a full-sized keyboard with an optional backlight, as well as a pretty large touchpad with a fingerprint scanner in the upper right corner. The speakers are mounted on the bottom, with additional help from the ASUS Audio Booster.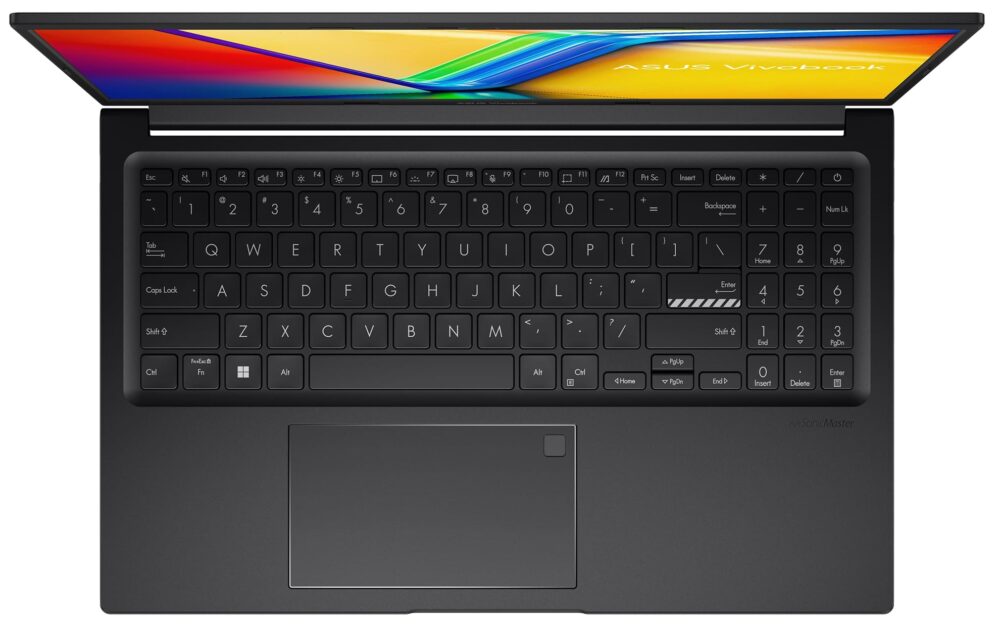 On the sides, the port selection includes one USB Type-A 2.0 port, two USB Type-A 3.2 (Gen. 1) ports, one USB Type-C 3.2 (Gen. 1) port, an HDMI 1.4 port, and a 3.5 mm audio jack.


Display
The displays are surrounded by pretty thin bezels, including a webcam with a manual privacy shutter. The base configuration includes a Full HD IPS panel with 50% sRGB coverage and only 250 nits of brightness. If you want a touch of OLED, the Full HD OLED panel has 400 nits of peak brightness, going as high as 550 nits in HDR content, as well as 100% DCI-P3 coverage. In case you need even more pixels, there's a 2.8K OLED panel, with the same brightness and color coverage, however, the extra pixels really deliver a much sharper image.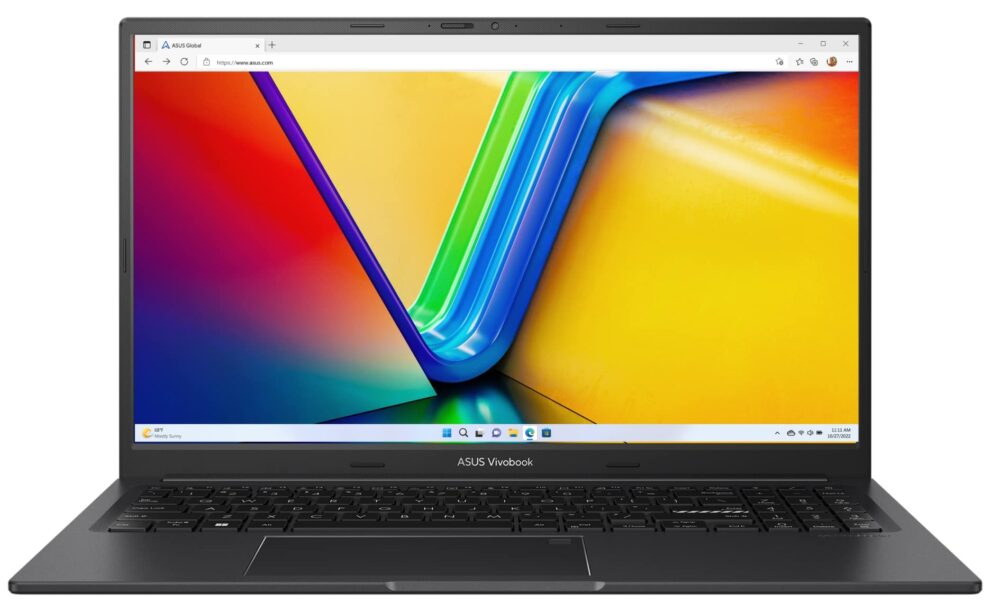 Specifications and features
In terms of hardware, you've got the latest and greatest, including the Raptor Lake U-series and P-series, depending on what you need more. The P-series has shown that it can deliver good performance when paired with good cooling, while the U-series are more oriented toward efficiency. As for AMD, there's the Ryzen 5 7530U and the Ryzen 7 7730U, two Zen 3 CPUs with a new name. AMD is trying to put all of its chips under the 7000-series banner, which can get confusing, so do your research before buying a 7000-series CPU.
Dimensions
359.7 x 232.5 x 17.9 mm (14.16" x 9.15" x 0.70")
Price
Starting at $799.99
All ASUS Vivobook 15X OLED (K3504 / M3504 / S3504) configurations: