[Specs and Info] ASUS Vivobook 14X OLED (M1403, AMD Ryzen 5000 series) – Zen 3 is evergreen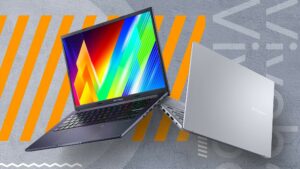 Vivobooks are popping left right and center, as it seems that every day there's a new notebook from the brand on the horizon. Today we have the Vivobook 14X OLED (M1403), a notebook with a decent amount of power inside, thanks to the Ryzen 5000H-series, as well as a high-res OLED display, so you can have all the pixels in the world. If you want a smaller machine to do video and photo edits professionally, this one can fit perfectly with your lifestyle. It's stylish and small enough so you can carry it around with you everywhere, while the power output should be good enough while keep the device efficient at the same time.
Today we're giving you a quick overview of the ASUS Vivobook 14X OLED (M1403, AMD Ryzen 5000 series).
ASUS Vivobook 14X OLED (M1403, AMD Ryzen 5000 series): Full Specs
Design
The design of the Vivobook 14X OLED is pretty similar to other members of the brand. The lid has a flat shape, with a glossy Vivobook logo on the back as well as sharp edges and rounded corners. The base appears flat as well, however, ASUS has gone for an islanded approach to the keyboard. Looking at it, we also see the presence of a pretty big touchpad, with a fingerprint reader in the upper right corner of the pad. In terms of build materials, the whole laptop is made of metal and weighs only 1.60 kg, while having a profile of 19.9 mm. With these numbers, the laptop will feel light in hand.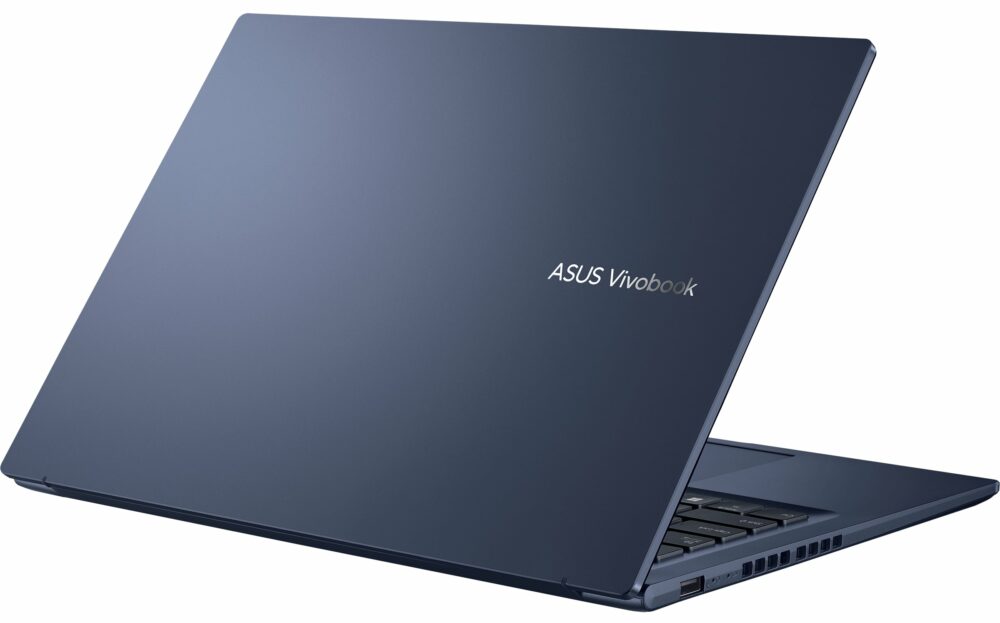 On the sides, the I/O consists of one USB 2.0 port, two USB Type-A 3.2 (Gen. 1) ports, one USB Type-C 3.2 (Gen. 1) port, an HDMI 1.4 port, and a 3.5 mm audio jack.


Display
The 14-inch OLED panel has a 2.8K resolution and a 16:10 aspect ratio. It comes with a 90Hz refresh rate and a 0.2 ms response time, which means that using it will feel incredibly smooth. The panel is measured by ASUS to reach up to 600 nits of brightness in HDR mode, as well as fully covers the DCI-P3 color gamut, so you can undoubtedly use the device for any sort of color-sensitive work, at a professional level.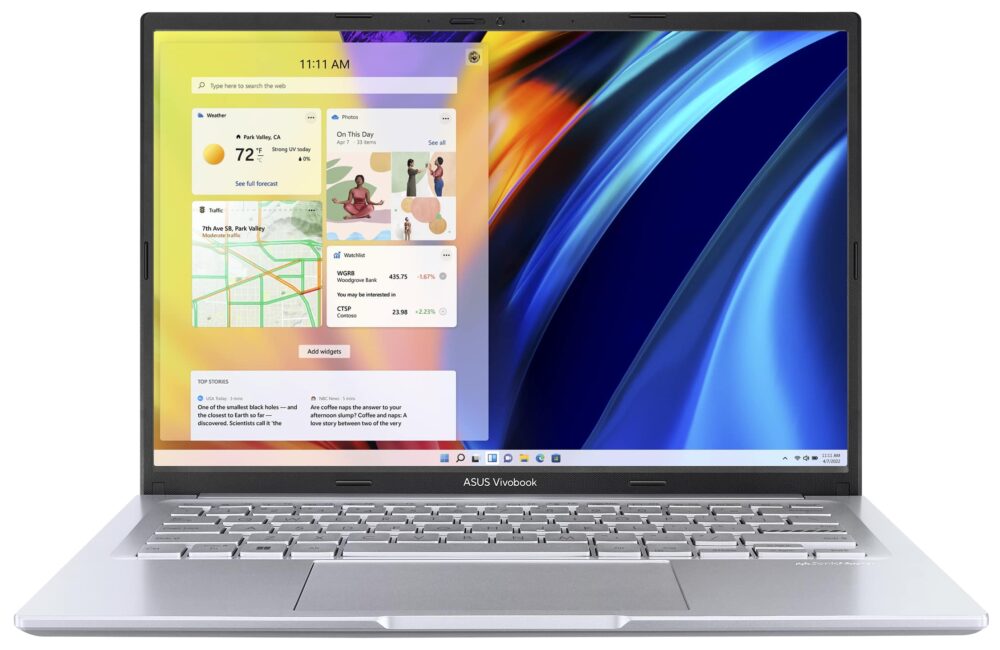 Specifications and features
The laptop gives you three options for processors, all three from the Ryzen 5000 H-series. Starting off is the Ryzen 5 5600H, which was and continues to be a popular CPU for people who want good performance but aren't ready to make the jump to a Ryzen 7. With a lower price, but still enough cores and threads, it's great for video editing and 3D Modeling. For even more power, there's the Ryzen 7 5800H and Ryzen 7 5800HS, two CPUs that are pretty much the same, except for the lower base TDP of 35W on the HS-series CPU. This means that in tasks that don't require a lot of power, as well as when the laptop's running at idle, the chip doesn't consume as much out of your battery.
Dimensions
317.1 x 222 x 19.9 mm (12.48" x 8.74" x 0.78")
All ASUS Vivobook 14X OLED (M1403, AMD Ryzen 5000 series) configurations: