[Specs and Info] ASUS TUF Gaming F17 (FX707, 2023) – Offering hardware for just gamers as well as Creators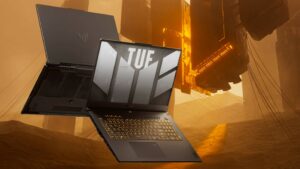 Coming right from our review of the 2022 version of the TUF F15, now comes the 2023 version of the F17. While we don't have the laptop in hand right now, we'd love to test a more affordable combination of Raptor Lake and ADA, the latest processors, and graphics from Intel and NVIDIA, respectively. The F15 and F17 laptops largely don't have any differences, as they offer the same cooling, upgradeability, and features.
Today we're giving you a quick overview of the ASUS TUF Gaming F17 (FX707, 2023).
ASUS TUF Gaming F17 (FX707, 2023): Full Specs
Design
The laptop keeps the same design as last year, with a metal lid and a plastic base. It's one of the better-looking gaming laptops, sacrificing lighting and RGB for a more militaristic aesthetic that still manages to be sleek and stylish. It weighs 2.60 kg and has a profile of 25.4 mm, which is pretty great for a 17.3-inch gaming machine, especially considering that some 15.6-inch laptops weigh just as much.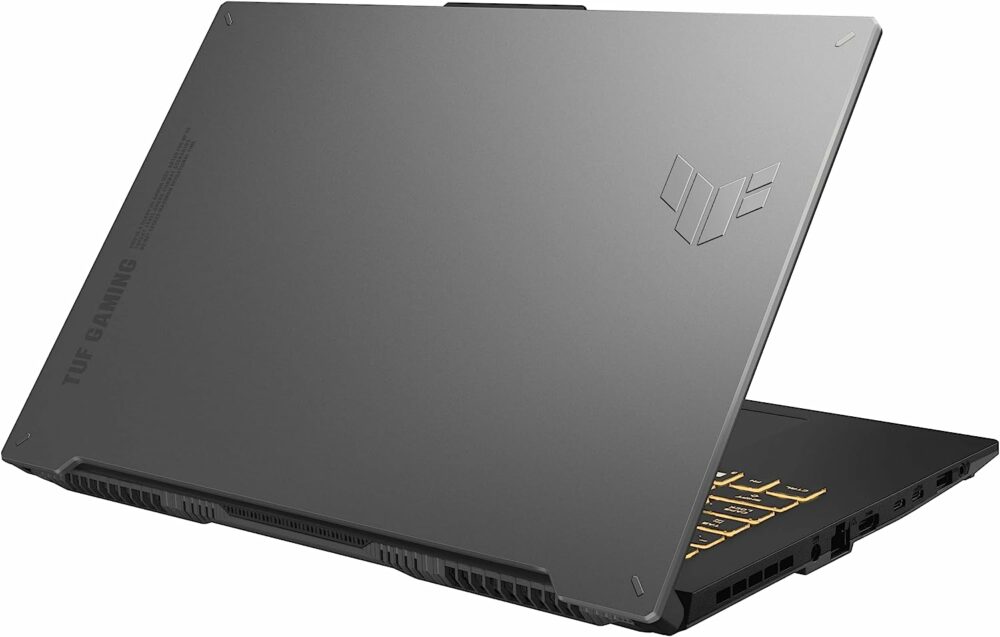 The port selection includes two USB Type-A 3.2 (Gen. 1) ports, one USB Type-C 3.2 (Gen. 2) port, and one Thunderbolt 4 port. Both the Type-C and Thunderbolt 4 ports have DisplayPort support, so you can connect external displays. There's also an HDMI 2.1 port, a LAN port, and a 3.5 mm audio jack.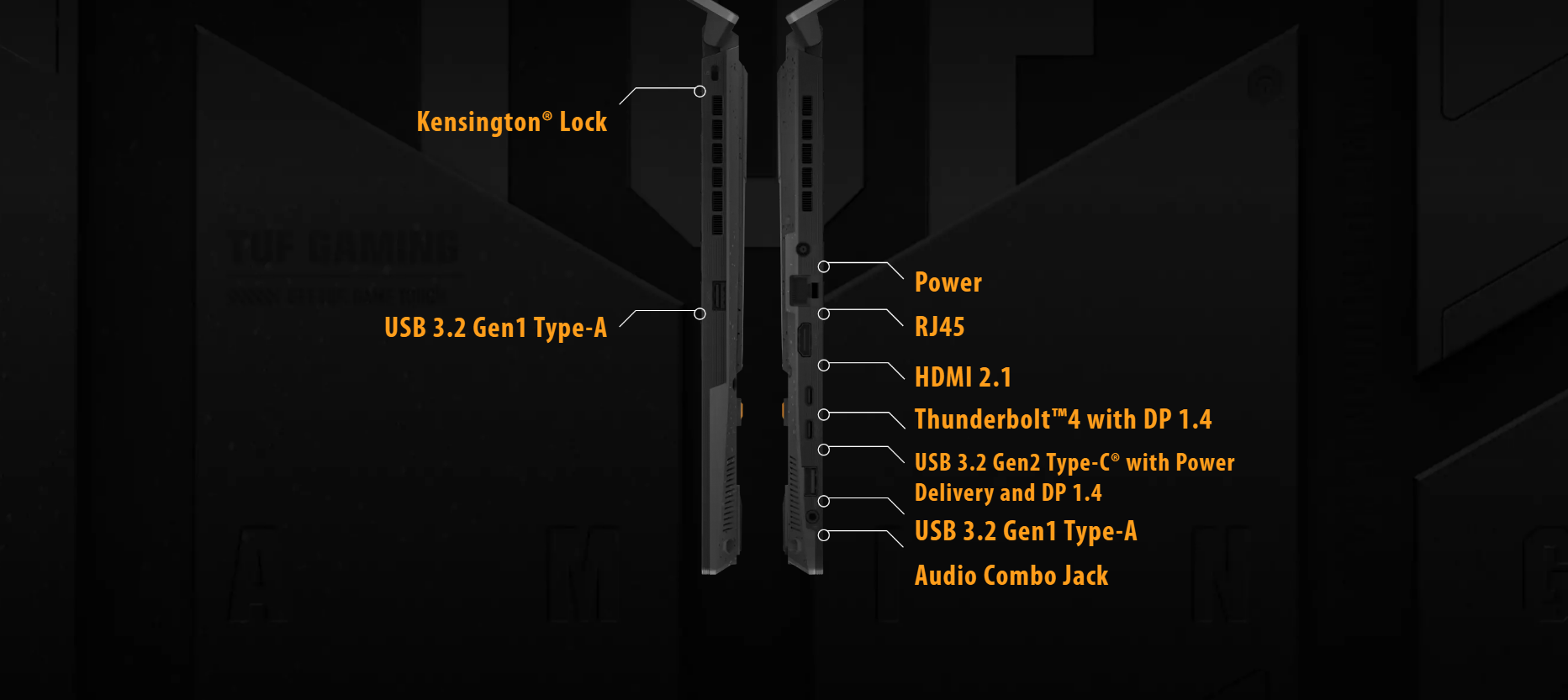 Display
The 17.3-inch machine apparently has a worse Full HD display, as the 144Hz panel that's available on the larger laptop has only around 62% sRGB coverage, while the F15 for 2023 has 100% sRGB coverage. Simply for gaming, it will do fine, as it still has G-Sync support as well as Advanced Optimus and a MUX switch. If you want to upgrade to a better panel, the QHD IPS unit that is available is great. The refresh rate is faster, at 165Hz, while you also get 100% DCI-P3 coverage and all the other goodies of the FHD display.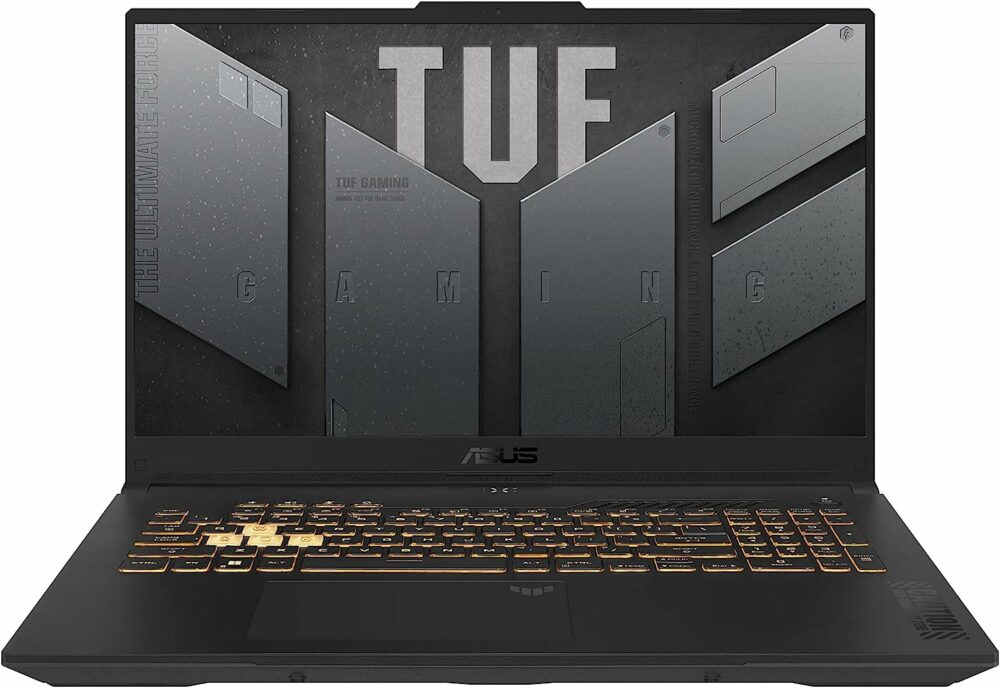 Specifications and features
The laptop has three CPUs to choose from, with the Core i7-12700H, the Core i7-13700H, and the Core i9-13900H. All three deliver good performance, and we believe that many of you will be totally fine with the Alder Lake chip, as the GPU is a lot more important for gaming. Moving to the graphics, you can pick between the RTX 4050, RTX 4060, and RTX 4070, all with a 140W power limit. Cooling the laptop is left to a setup with up to 5 heat pipes and two fans. Upgradeability is also plenty, with two SODIMM slots and two SSD slots. The laptop comes with both DDR4 and DDR5 memory, depending on what CPU you choose. The Alder Lake version has DDR4 sticks, while the Raptor Lake variants have DDR5 RAM.
Dimensions
394 x 264 x 22.9 - 25.4 mm (15.51" x 10.39" x 0.90")
Price
Starting at $1519.54
All ASUS TUF Gaming F17 (FX707, 2023) configurations: