[Specs and Info] ASUS TUF Gaming A15 (FA507) and A17 (FA707) – fresh gaming goodness and military-grade toughness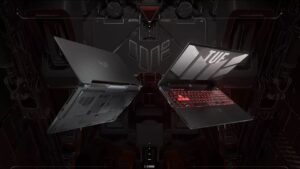 Wow, these new ASUS TUF laptops look great on paper. On the outside, they have improved their designs significantly, adding some design features that we have seen on Vivobook laptops. On the inside, they employ new better hardware, with the new Ryzen 7 6800H, a Zen 3+ CPU with RNDA 2 integrated graphics, along with discrete options from NVIDIA's 30-series.
Today we are giving you a quick overview of the ASUS TUF Gaming A15 (FA507) and the TUF Gaming A17 (FA707).
Full Specs: ASUS TUF Gaming A15 (FA507) / TUF Gaming A17 (FA707)
ASUS TUF Gaming A15 (FA507) configurations:
ASUS TUF Gaming A17 (FA707) configurations:
Design
The laptops have a whole new look, keeping their overall shape from last year, but completely reinventing themselves. You get chamfered edges and rounded corners, with there still being options for the lid design. The flat lid is also still here and will stay long-term.
We also see a reverse notch, which houses the Webcam. Overall, the laptops are much more grown-up, and even if they are made mostly of plastic, retain a sleek presence. On the back, we have a light-up X-logo, which looks like slightly rotated crosshairs. As we stated above, the lid comes with two patterns, with either a small centered protruding TUF logo, which is something we also see on the VivoBook series, or a pattern with vertical lines, which device the lid in two parts, which displays the TUF logo using negative space.
In terms of rigidity, both laptops have MIL-STD-810H certification, which means that they have passed several durability tests. This includes a drop test, a shock test, a vibration test, a humidity test, and an extreme temperature test.
| | Weight | Height |
| --- | --- | --- |
| ASUS TUF Gaming A15 (FA507) | 2.20 kg (4.9 lbs) | 24.9 mm (0.88″) |
| ASUS TUF Gaming A17 (FA707) | 2.60 kg (5.7 lbs) | 25.4 mm (0.90″) |
Display
Both laptops use a Full HD IPS display with a 144Hz refresh rate. The A15 has two additional displays with both a Full HD 300Hz IPS panel, that covers 100% of the sRGB color gamut and a QHD IPS panel with a 165Hz refresh rate, which should offer a better visual experience.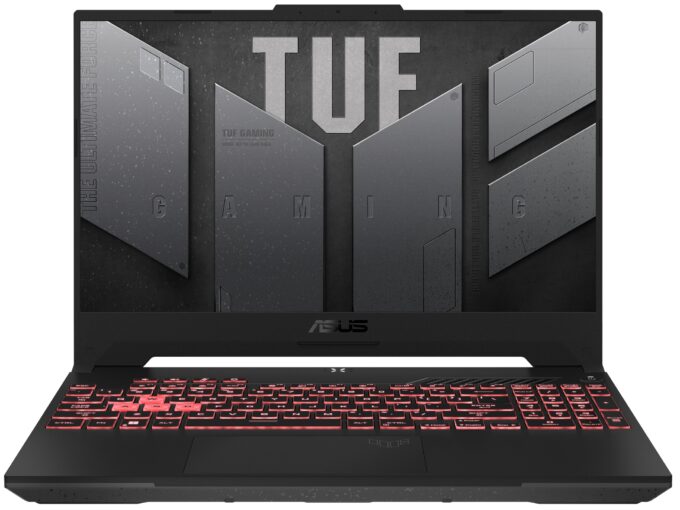 Specifications and features
The two notebooks are powered by the Ryzen 7 6800H, which has 8 cores, 16 threads, and a boost clock speed of 4.70 GHz. This is a Zen 3+ CPU, which is an update to the Zen 3 architecture. The new CPUs are also made on a smaller 6nm node, which matches the node of the RDNA 2 graphics cards from AMD. Speaking of RDNA 2, these Zen 3+ CPUs are also equipped with RDNA 2 integrated graphics, with this CPU getting 12 Compute Units, which we are very excited to see. AMD has relied on their Vega APUs for a while now, so we are glad to see fresh technology not only in the laptop market but also in the desktop market.
For dedicated graphics, you have a total of 5 options, starting with the RTX 3050 (95W) and finishing up with the RTX 3070 Ti. All of these options will give you a pleasant 1080p gaming experience, with the more powerful options excelling at providing high FPS in 1440p and higher resolutions. Also with upscaling technology being as good as it is right now, you can really push your GPU to its limit, regardless of the display that you have.
In terms of I/O, there are two USB Type-A 3.2 (Gen. 1) ports, two USB Type-C 3.2 (Gen. 2) ports, an HDMI 2.0b port, an Ethernet connector, and a 3.5 mm audio jack.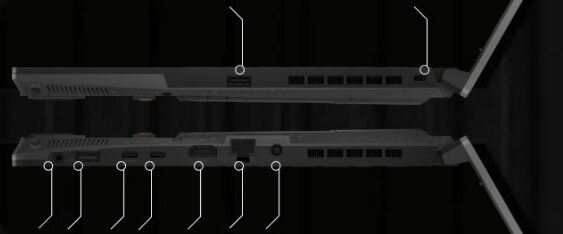 The keyboard has a 1-zone RGB backlight and a 26% larger touchpad. The WASD keys are also highlighted, which is an OG gaming addition to detail.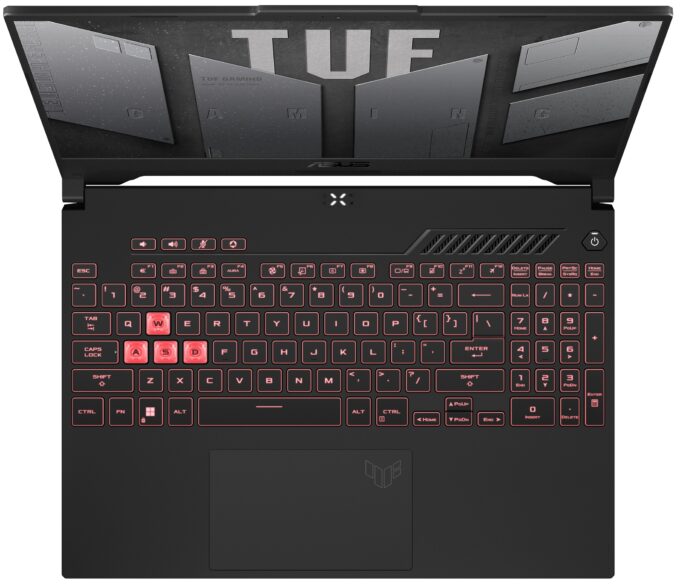 All ASUS TUF Gaming A15 (FA507) configurations:
All ASUS TUF Gaming A17 (FA707) configurations: