[Specs and Info] ASUS ROG Zephyrus M16 GU603 (2022) gets big CPU and GPU upgrade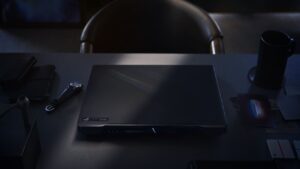 Identical on the outside, totally different on the inside. This can be the phrase that sums up most of the laptops that we cover today and that we will cover for a while, as more and more manufacturers decide to release an avalanche of devices all at the same time, all at once.
Today we have one more laptop that has made the switch from Tiger Lake to Alder Lake. This time it is the ASUS ROG Zephyrus M16 GU603, which brings performance and features that can be both used for gaming and professional use.
Today we are giving you a quick overview of the ASUS ROG Zephyrus M16 GU603 (2022).
ASUS ROG Zephyrus M16 GU603 (2022): Full Specs
Design
As the laptop reuses the same chassis from last year, you still get a durable notebook with a plastic body, but decent resilience. The LED Matrix is still there on the back and still illuminates the lid gracefully, at the expense of some battery life. The branding is kept on the low, with only a small ROG logo in the bottom left corner. Other than that, the chamfered edges and round corners do give it a modern look. The device is still incredibly portable, despite housing a 16-inch display, it manages to weigh only 1.90 kg and have a profile of 19.9 mm.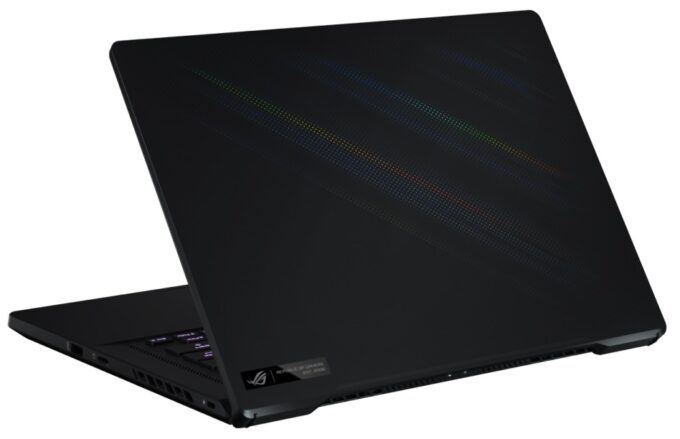 Display
There is a single display option, with a 16-inch diagonal, a 16:10 aspect ratio, QHD+ resolution, 165Hz refresh rate, and an IPS panel. The laptop has a quick 3ms response time and fully covers the DCI-P3 color gamut along with Pantone validation for accuracy.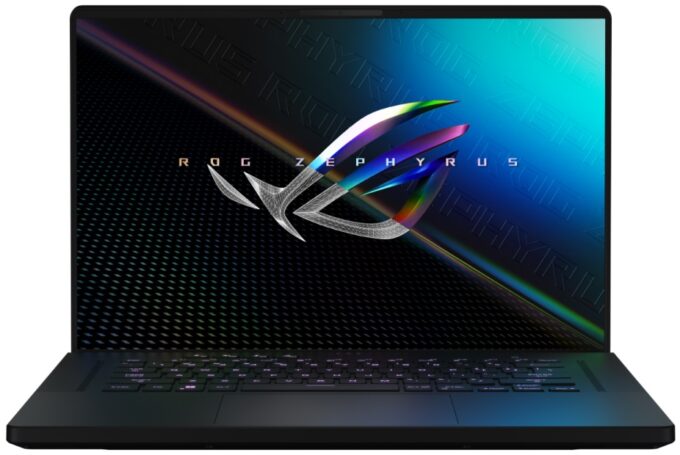 Specifications and features
The laptop brings insane potential to the table with its Core i9-12900H. With a total of 14 cores and 20 threads, it could possibly rip through tasks like a hot knife through butter. For graphics, you are offered the RTX 3050 Ti, RTX 3060, RTX 3070 Ti, and the RTX 3080 Ti. The 3050 Ti and 3060 are known quantities and will suffice for 1440p gaming at decent settings. The latter two cards will rip straight through the QHD+ panel and can probably do some serious damage in 4K as well.
The laptop uses the same cooling from last year, featuring 6 heat pipes, two fans, and a liquid metal solution on the CPU and GPU.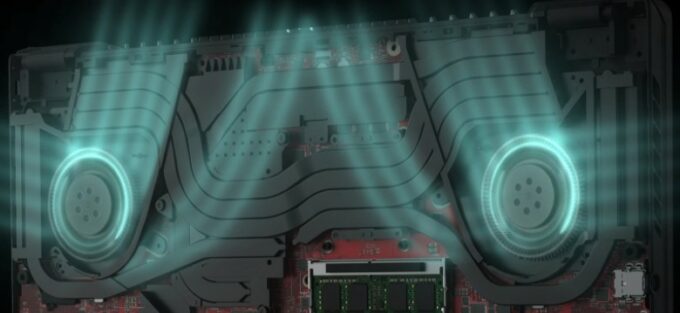 Dimensions
355 x 243 x 19.9 mm (13.98" x 9.57" x 0.78")
Price
Starting at $1499.00
All ASUS ROG Zephyrus M16 GU603 (2022) configurations: