[Specs and Info] ASUS ROG Strix SCAR 15 G533 (2022) and SCAR 17 G733 (2022) – pure gaming at a cost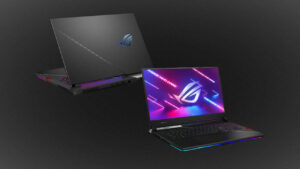 These two devices that we are showcasing are willing to do anything for the sake of your gaming enjoyment. The ROG Strix SCAR series from ASUS sacrifices some features that a decent percentage of the consumers will deem essential. Webcams – We lack them! That's what seems to be the case with the ROG Strix SCAR 15 G533 (2022) and the SCAR 17 G733 (2022).
Onward below you'll see what else these gaming behemoths bring to the table and how they have taken their gaming nature to an extreme.
Today we are giving you a quick overview of the ASUS ROG Strix SCAR 15 G533 (2022) and the SCAR 17 G733 (2022).
Full Specs: ASUS ROG Strix SCAR 15 G533 (2022) /  Strix SCAR 17 G733 (2022)
ASUS ROG Strix SCAR 15 G533 (2022) configurations:
ASUS ROG Strix SCAR 17 G733 (2022) configurations:
Design
The design of both laptops is pretty much identical, with a metal lid and all types of plastic for the base. Similar to previous SCAR devices, one-third of the base is transparent, allowing you to see the components inside. In terms of durability, the previous year's devices had the durability of tanks, so you should be set on that front. After all, the SCAR 15 weighs 2.40 kg and has a profile of 27.2 mm, so go ahead and try to bend it. The SCAR 17 is 350 grams heavier and a millimeter thicker.
In terms of visuals, the laptops don't try to hide their ROG nature, with a ROG logo on the lid that lights up, and a ROG plate on the back that comes in different colors. The lid is furthermore diagonally separated with a line that is made of small ROG logos.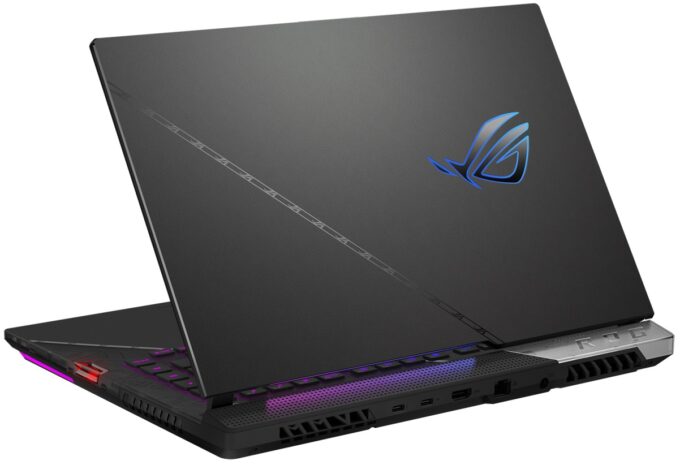 Display
The laptops come with similar display options. Both of them have a Full HD IPS panel with a 300Hz refresh rate for the SCAR 15 and a 360Hz refresh rate for the SCAR 17. To top that off, we have another IPS display with QHD resolution and a 240Hz refresh rate. The FHD panels come with 100% sRGB coverage, while the QHD panels come with 100% DCI-P3 coverage.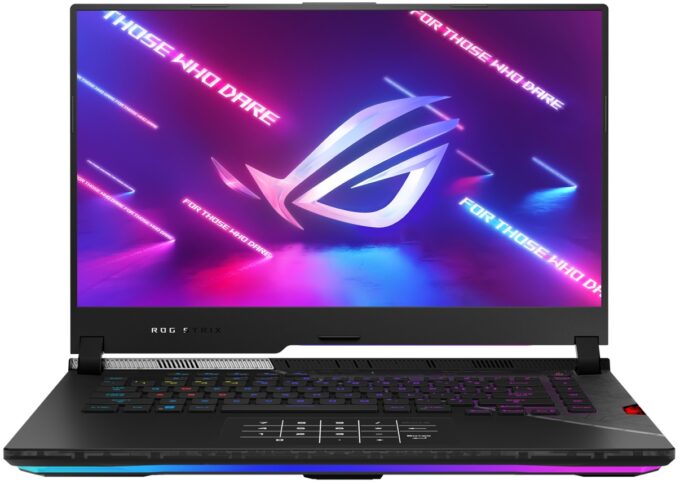 Specifications and features
Both the SCAR 15 and the SCAR 17 come with the high-end Core i9-12900H, the second most powerful Alder Lake laptop processor in Intel's lineup. It comes with 6 Performance cores and 8 Efficiency cores that can boost up to 5.00GHz and 3.80GHz, respectively. It will be more than enough for gaming and will demolish complex 3D or 2D Rendering.
As Gaming is this laptop's main purpose you get nothing but the best, with the laptops offering the RTX 3060, RTX 3070 Ti, RTX 3080, and the RTX 3080 Ti. The RTX 3060 is targeting esports gamers, as the GPU will handle shooters and more demanding games, while also reaching high enough framerates so you can enjoy the FHD 360Hz or 300Hz display. The latter options are for enthusiasts who want to play the latest Triple-A titles at high resolutions.
The new devices feature a MUX switch, which lets you choose between integrated and discrete graphics, depending on the level of power that you need.
All ASUS ROG Strix SCAR 15 G533 (2022) configurations:
All ASUS ROG Strix SCAR 17 G733 (2022) configurations: