[Specs and Info] ASUS ROG Strix G15 G513 (2022) and G17 G713 (2022) – the sweet spot of ASUS ROG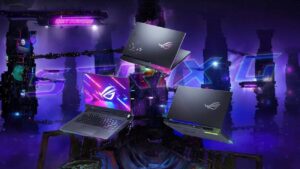 We thought very highly of the Strix G15 and Strix G17 of last year, going as far as to name them potential best sellers for 2021. While we have no info about ASUS's sales for the year, these devices are by far the most conscious options in ASUS's ROG arsenal of laptops. For 2022, ASUS is bringing them back with some design changes, and new hardware from AMD and NVIDIA.
Today we are giving you a quick overview of the ASUS ROG Strix G15 G513 (2022) and the Strix G17 G713 (2022).
Full Specs: ASUS ROG Strix G15 G513 (2022) / ROG Strix G15 G513 (2022)
ASUS ROG Strix G15 G513 (2022) configurations:
ASUS ROG Strix G17 G713 (2022) configurations:
Design
Both laptops come with a metal lid and a plastic base, both of which are decently durable. The changes are mostly with the appearance and not the construction, with additional colors, including Green, which is exciting, and Grey with speckles that look interesting and playful. The lid is still divided into two parts, with one half being clean, while the other has small triangles and other shapes. The ROG logo still lights up, but this time only the outline.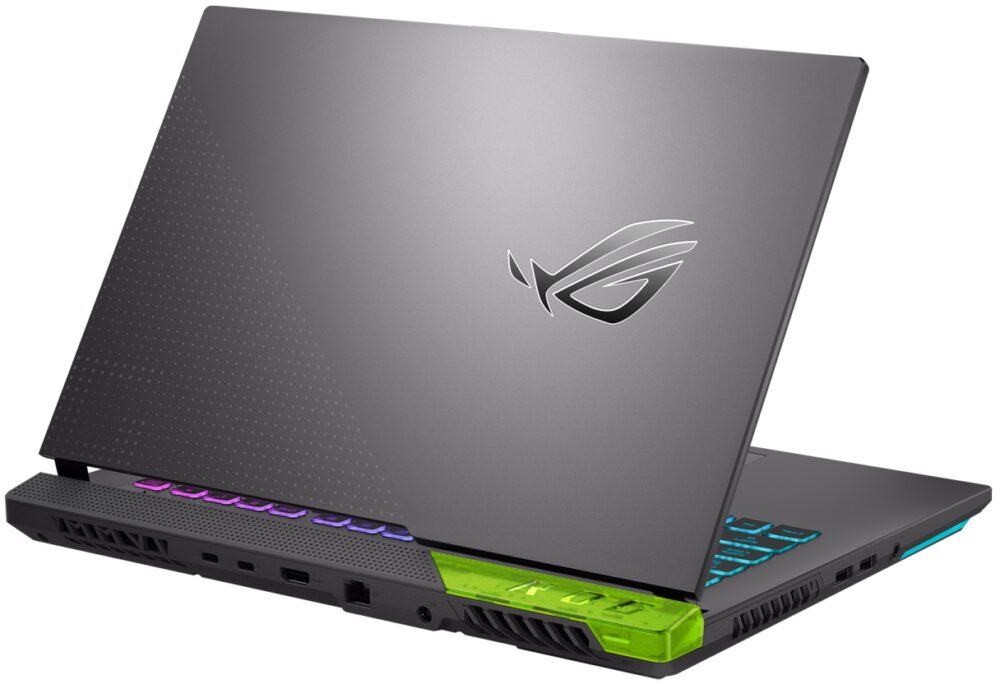 | | Weight | Height |
| --- | --- | --- |
| ROG Strix G15 G513 (2022) | 2.30 kg (5.1 lbs) | 27.2 mm (0.89″) |
| ROG Strix G17 G713 (2022) | 2.80 kg (6.2 lbs) | 28.3 mm (0.92″) |
Display
The Strix G15 and G17 both have a Full HD IPS panel with a 300Hz refresh rate and 100% sRGB coverage, along with a QHD IPS display with either 165Hz or 240Hz refresh rate and, depending on which laptop you choose, and 100% DCI-P3 coverage.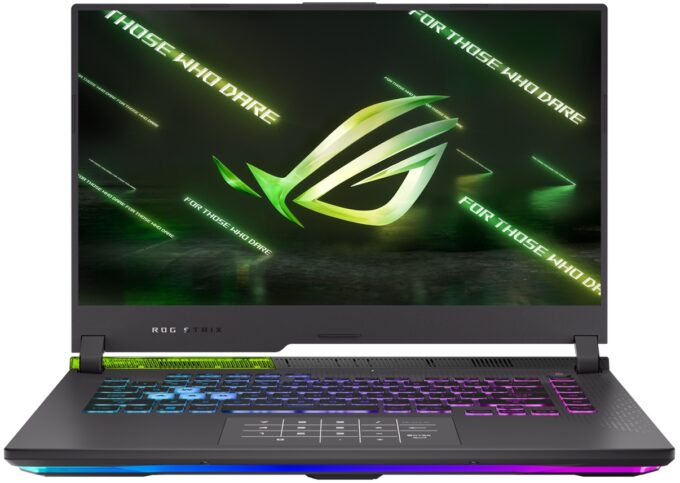 Specifications and features
Regardless of which laptop you pick, you get the Ryzen 9 6900HX, with no other CPU options. Being AMD's flagship mobile CPU, it is a bit overkill for gaming, but with the laptops having good color reproduction, you can do professional video editing and color-sensitive work. For graphics, you have the RTX 3070 Ti and the RTX 3080 Ti, which are the improved versions of the RTX 3070 and RTX 3080, coming with more CUDA cores that should perform better both in gaming and productivity.
Both laptops have a 90Wh battery unit, which ASUS states will offer more than 12 hours of video playback, which is an outrageous claim. The fast charging feature can supposedly fill up the laptop to 50% in 30 minutes.
All ASUS ROG Strix G15 G513 (2022) configurations:
All ASUS ROG Strix G17 G713 (2022) configurations: