[Specs and Info] ASUS Chromebook Flip CX3 (CX3400) – Versatile notebook for every occasion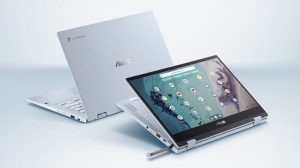 The Chromebook market is becoming saturated with devices from every price point. We have the most affordable offerings, which are mainly targeting students with their Celeron, Pentium, and Athlon CPUs and rugged designs.
Next are the mid-range devices, which the SUS Chromebook Flip CX3 (CX3400) qualifies as. In the end, we have the premium market, which has devices like the Samsung Galaxy Chromebook, among others. ChromeOS is so much more than it was in the past, and it is a viable alternative to Windows.
Today we are giving you a quick look at the ASUS Chromebook Flip CX3 (CX3400).
ASUS Chromebook Flip CX3 (CX3400): Full Specs

Design
The device is enveloped in metal and has an angular design. Its sharp edges and corners make it appear aggressive, while the base has a V-cut making it tapered and thinner on the sides. ASUS hasn't done a lot to hide the hinges, but the rectangular shape of the hinge covers matches well with the shape of the laptop. ASUS has chosen a great color for this machine. It looks white and silver but has some blue in it as well. Overall, it is a good combination, which ASUS calls AI Blue. The notebook is has a weight of 1.65 kg and a profile of 19.9 mm.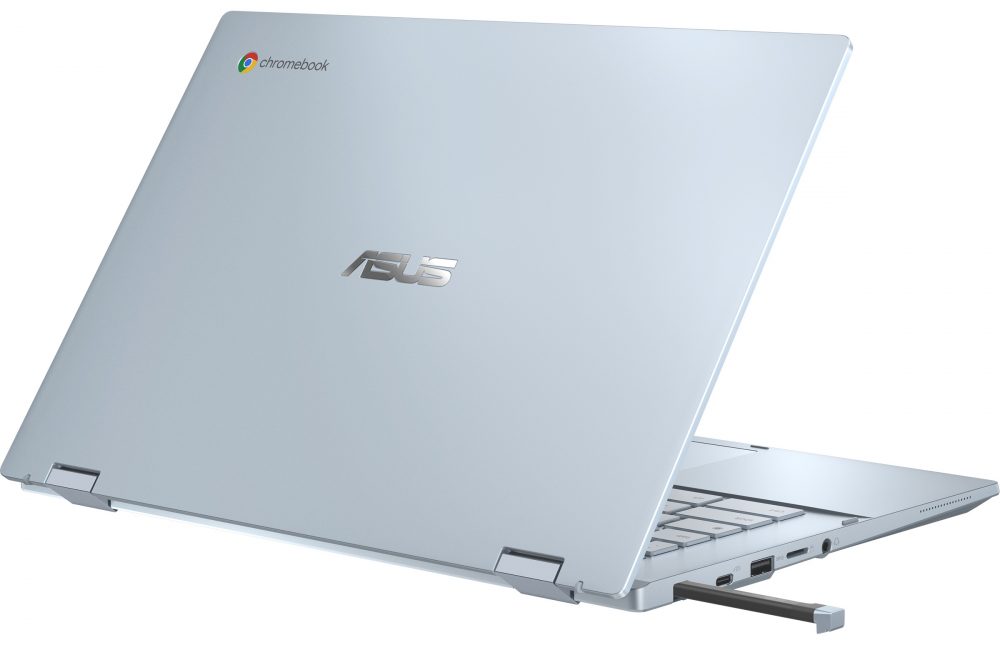 Display
For the display, ASUS has chosen a 14-inch Full HD IPS unit. It has touchscreen support, which is great, considering the stylus pen that you get with the laptop. It has a max brightness of 250 nits but doesn't have good enough color coverage to be used for professional work. Still, if you're just entering the world of graphic design and you'll just be learning, this is not a bad start.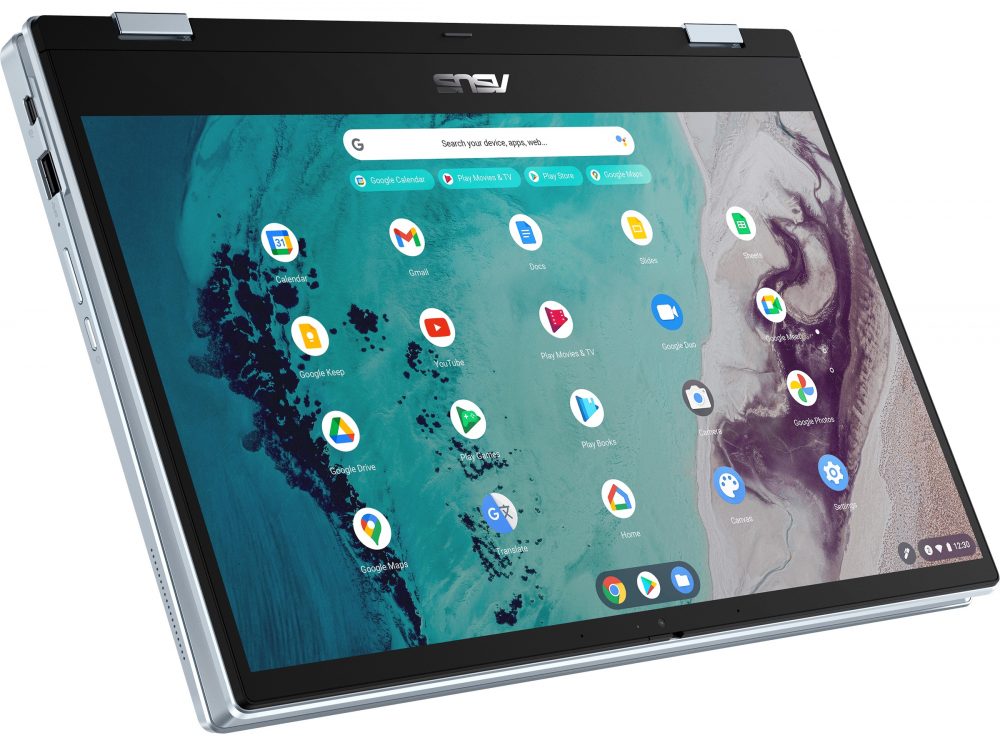 Specifications and features
In terms of hardware, we have three Tiger Lake processors to choose from. The entry model has the Core i3-1110G4, after which we have the Core i5-1130G7. The most powerful one of the bunch, the Core i7-1160G7 offers the most performance. All CPUs have a very low TDP of only 9W. Graphics-wise, every processor is equipped with an Iris Xe Graphics iGPU, with the G4 for the Core i3 and the G7 for the Core i5 and the Core i7. Keep in mind, however, that the G7 inside the Core i7 does have more cores.
One interesting thing about the laptop is that it is passively cooled, which should be enough for these power-efficient chips. The device comes with a backlit keyboard and Voice recognition through google assistant.
Dimensions
325 x 219.8 x 19.8 ~ 19.9 mm (12.80" x 8.65" x 0.78")
All ASUS Chromebook Flip CX3 (CX3400) configurations: