[Specs and Info] ASUS Chromebook Flip CM1 (CM1400) – Is that a palm-facing camera?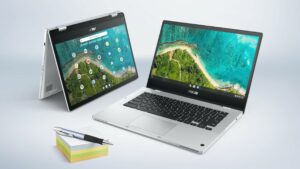 ASUS's Chromebooks almost always look high-end. This might be due to mimicking the designs of their ExpertBook laptops, which have always exuded quality, with premium materials and portability. Today we have the Chromebook Flip CM1 (CM1400). From its specs sheet, it looks like it's not the best performer in the world, however, Chromebooks aren't generally bought for their great performance. They're mostly affordable, lightweight notebooks for daily use which is great for students, who type documents all day and need to keep up with their schoolwork.
Today we're giving you a quick overview of the ASUS Chromebook Flip CM1 (CM1400).
ASUS Chromebook Flip CM1 (CM1400): Full Specs
Design
The laptop comes with a silver finish, which, at least in images, looks quite good. ASUS doesn't specify the build materials, so we assume that the Chromebook will be made of plastic, which is totally fine. What we know for sure is that the laptop has passed the MIL-STD-810H certification tests. Still, don't go out of your way to try and damage your laptop just to see if it would survive. This is still relatively fragile tech we're talking about. The laptop's got plenty of cutouts, with two speaker grills on the bottom, as well as cutouts on the front edge of the base. In terms of dimensions, the laptop weighs 1.65 kg and has a profile of 18.6 mm, which can be considered a bit much, for a Chromebook, at least. The port selection of the laptop includes one USB Type-A 3.2 (Gen. 1) port, two USB Type-C 3.2 (Gen. 1) ports, a MicroSD card slot, and a 3.5 mm audio jack. On the base, you'll also find a camera in the bottom right corner, which is for when you use the device in tablet mode.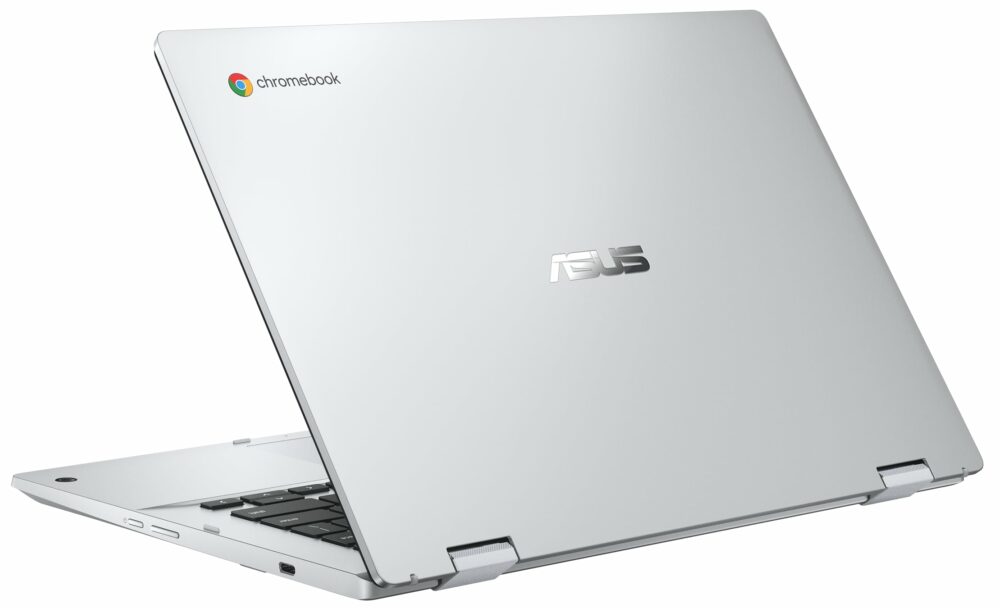 Display
The laptop comes with one display option, a Full HD IPS panel with 60Hz and 250 nits of peak brightness. It will be a fine panel for watching videos, movies, and shows, as well as doing your work.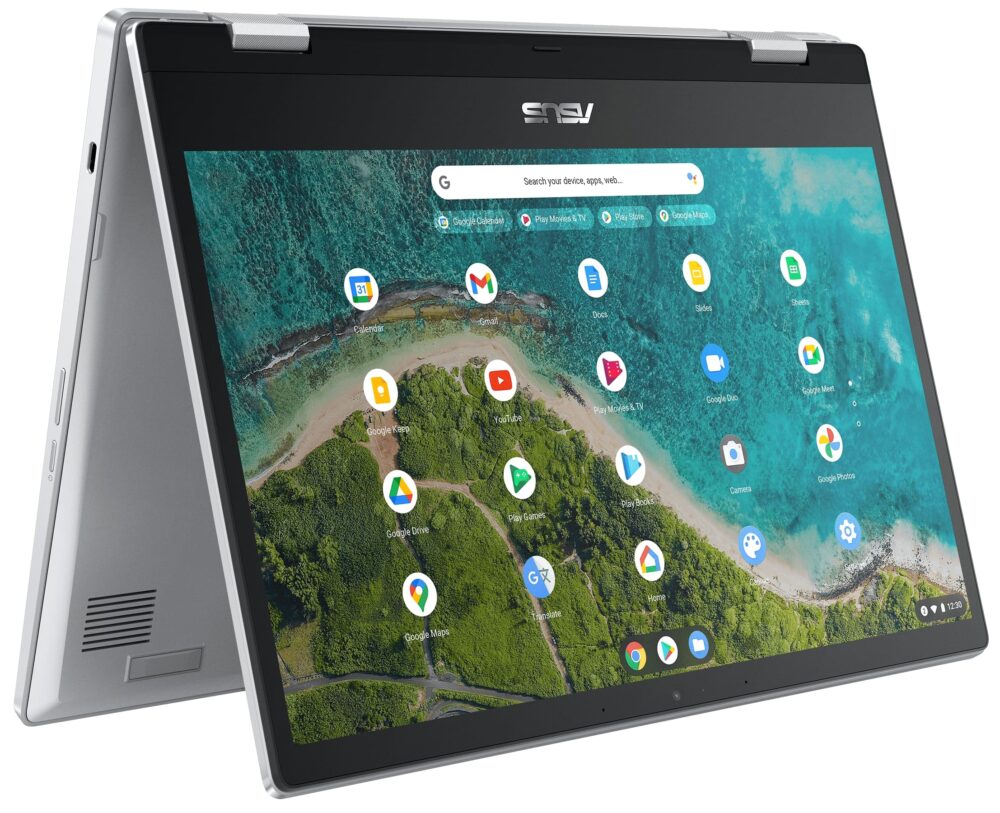 Specifications and features
The Chromebook Flip is powered by the AMD 3015Ce, a dual-core chip with 4 threads, a 6W TDP, and the Radeon RX Vega 3 iGPU, which makes for a decent low-powered configuration that will spare the 50Wh battery as much as possible.
Dimensions
326.5 x 228.8 x 18.6 mm (12.85" x 9.01" x 0.73")
All ASUS Chromebook Flip CM1 (CM1400) configurations: