[Specs and Info] ASUS Chromebook CR1 and Flip CR1 (CR1100) – ideal first laptop
We all have that one relative who isn't really into tech but maybe wants to start using a laptop or a tablet, or maybe even a mix of the two. ASUS has one such device, with which you'll hardly be able to do anything wrong or mess something up. The Chromebook CR1 and its Flip CR1 variant offer very efficient processors and integrated graphics that scrape just enough performance to feel snappy under the lightweight ChromeOS.
Today we are giving you a quick overview of the ASUS Chromebook CR1 (CR1100) and the Chromebook Flip CR1 (CR1100).
Full Specs: ASUS Chromebook CR1 (CR1100) / Chromebook Flip CR1 (CR1100)
ASUS Chromebook CR1 (CR1100) configurations:
ASUS Chromebook Flip CR1 (CR1100) configurations:
Design
The devices have been designed with ruggedness and durability in mind, as the plastic bodies have been made thicker, in order to accommodate for the accidental drops and falls, which might happen. Furthermore, there is a rubber bumper around the four corners, further strengthening the chassis. The lid comes with a layer of scratch-resistant rubber, which should make the laptops last for longer, at least in terms of looks. The protections keep on coming, as the keyboard offers spill-resistance so that you can continue using your laptop even after a splash of water. Other drinks may be more difficult to clean, so be extra careful with your coffee.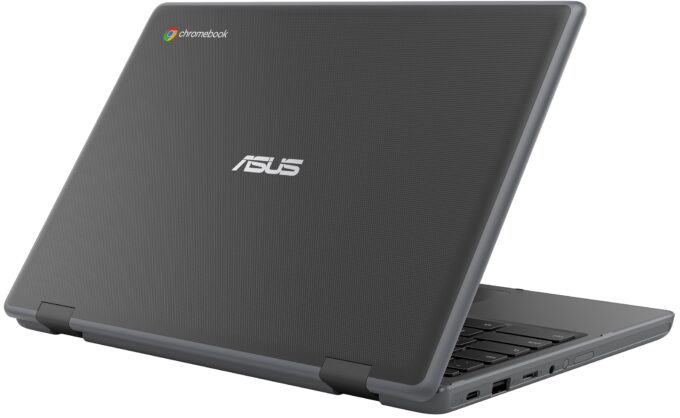 Display
Both machines come with the same display with one small difference. The panel on the convertible has a touch layer, which enables the whole concept to work. Otherwise, the displays have an 11.6-inch diagonal and come with a 1366 x 768p resolution, and use a TN panel. The 220 nit max brightness isn't the highest, but it will get the job done in most lighting conditions.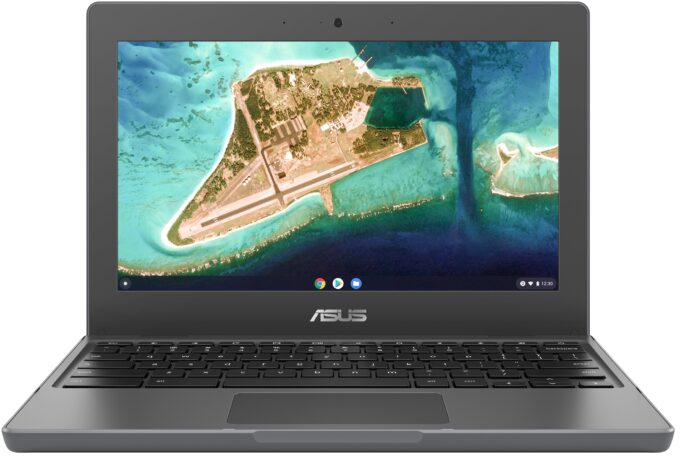 Specifications and features
The two Chromebooks offer three processors, all using the Intel Jasper Lake architecture. The enter model uses the dual-core Celeron N4500, with the rest of the CPU selection consisting of the Celeron N5100 and the Pentium N6000, which come with four cores. Paired with the Intel UHD integrated graphics, you will be able to browse the web and watch movies and videos uninterrupted, however, anything more complex and you might start to see sluggishness and lags, even though ChromeOS is pretty light on resources.
What you can expect is plenty of is battery life, as, despite these efficient chips with a TDP of only 6W, the laptops carry a decently-sized 47Wh battery pack, with ASUS advertising up to 12 hours on a single charge.
Furthermore, the chassis has been treated with an antimicrobial coating, which is great if they will be used in the medical field. The keyboard has been made tamper-free, with the keycaps being difficult if not impossible to pry away.
All ASUS Chromebook CR1 (CR1100) configurations:
All ASUS Chromebook Flip CR1 (CR1100) configurations: