[Specs and Info] AORUS 15 and AORUS 17 (Intel 12th Gen) – zero compromises when gaming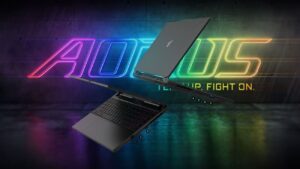 AORUS is quickly becoming a mainstay brand in gaming. They offer a bunch of gaming products including parts, such as motherboards and GPUs, along with peripherals and laptops, which offer more than just gaming performance, which is needed when you factor in the competition from other more established brands like ASUS, HP, and MSI.
Today we have their flagship gaming devices, the AORUS 15 and AORUS 17. As you can see, the fewer notebooks that you sell, the simpler the naming scheme gets, which is a breath of fresh air for us, as others include numbers, letters, and other stuff, like Leopard, Raider, Strix, SCAR, to name a few. With the same hardware as its fiercest competitors, we have to see how AORUS utilizes it to be not only competitive but better than its rivals.
Without further ado, here is our quick overview of the AORUS 15 and AORUS 17 (Intel 12th Gen).
Full Specs: AORUS 15 (Intel 12th Gen) / AORUS 17 (Intel 12th Gen)
AORUS 15 (Intel 12th Gen) configurations:
AORUS 17 (Intel 12th Gen) configurations:
Design
These two laptops are very similar to other GIGABYTE and AORUS devices. They come with good-looking shells, which are crafted from an unspecified material, but we would assume that it is plastic. The lids have flat shapes, sharp edges, and rounded corners. In the center of the lids, you can see the AORUS eagle logo, which isn't seen anywhere else. There are heat vents on the back and on the sides, with the ones on the rear having an X-shape, giving the devices some character.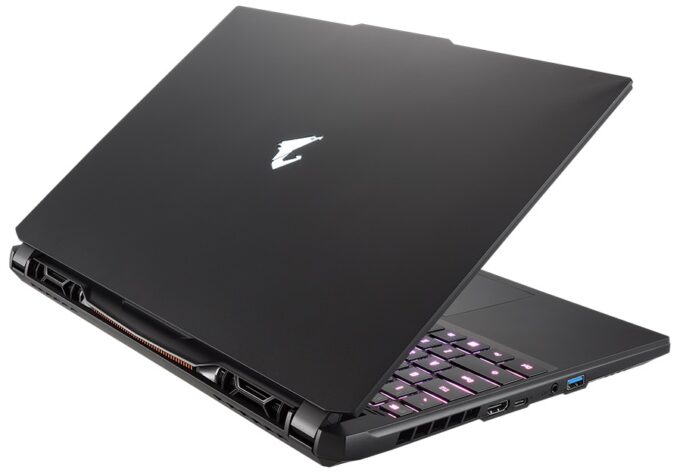 | | Weight | Height |
| --- | --- | --- |
| AORUS 15 (Intel 12th Gen) | | 27 mm (0.94″) |
| AORUS 17 (Intel 12th Gen) | | 27 mm (0.94″) |
Display
Both laptops offer a Full HD IPS panel with a 360Hz refresh rate. FPS players will very much appreciate this panel, with games such as CS:GO and Valorant performing exceptionally well. The AORUS 15 has an additional option, which comes with a higher QHD resolution and a 165Hz refresh rate. All of the panels cover 99% of the sRGB gamut, but AORUS doesn't specify anything about color accuracy.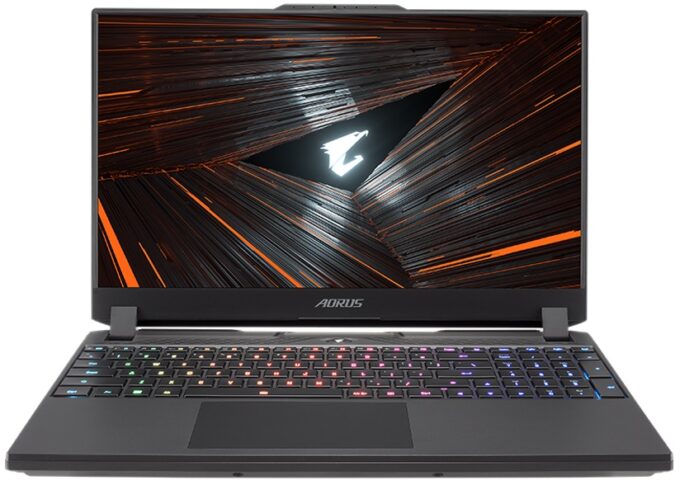 Specifications and features
The laptops offer the Core i7-12700H, which comes with 14 cores and 20 threads. The core count is not only impressive, but also does a great job at both performing when it matters, but also preserving power when you're doing mundane tasks. For graphics, you have the RTX 3060 in the base model, but you can also configure the laptops with an RTX 3070 Ti or an RTX 3080 Ti. Both of these GPUs excel not only at gaming but at content creation as well. The higher CUDA core count will be of help in workflows in After Effects or Premiere.
To help maintain a balanced system, the new GPUs have a CPU optimizer, which allows for more power to go into the GPU, increasing Gaming and Productivity performance.
To offer the best possible experience even without headphones, the speaker setup is found on the front and has two 2W units, which have DTS:X Ultra Audio support. With it, the setup can recreate the sound profile of what is actually happening in the game, with footsteps and gunfire sounding better than ever.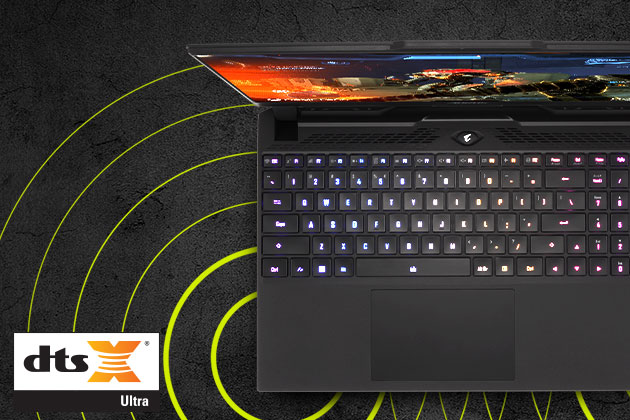 All AORUS 15 (Intel 12th Gen) configurations:
All AORUS 17 (Intel 12th Gen) configurations: