[Specs and Info] An updated ROG Zephyrus G15 with new AMD CPUs and RTX GPUs is just what you need in a compact, but powerful gaming laptop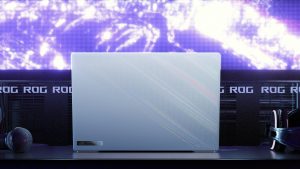 The Zephyrus lineup of ASUS has reaped the rewards of offering lightweight and portable laptops that offer insane performance for their size that could be used for gaming as well as creative work and productivity.
Today we are here to talk about the updated version of the pretty popular ASUS ROG Zephyrus G15, how it is different, how it is better, and most importantly is it worth the premium price tag that ASUS demands.
You can find detailed information about the laptop here: ASUS ROG Zephyrus G15

Design
As always we would like to begin with the design. We really like what ASUS has done with the exterior of this device, using metal for everything that you can touch. This gives the required rigidity and structural integrity that a device of this proportions needs. Laptops are some of the most daily abused devices, so it is crucial that sturdiness here is on point.
The design itself is exceptional, with minimal ASUS or ROG branding to be found. The lid has a glowing effect, and the availability of two colors (black and white) is also appreciated. Weighing only 1.90 kg it is also quite portable.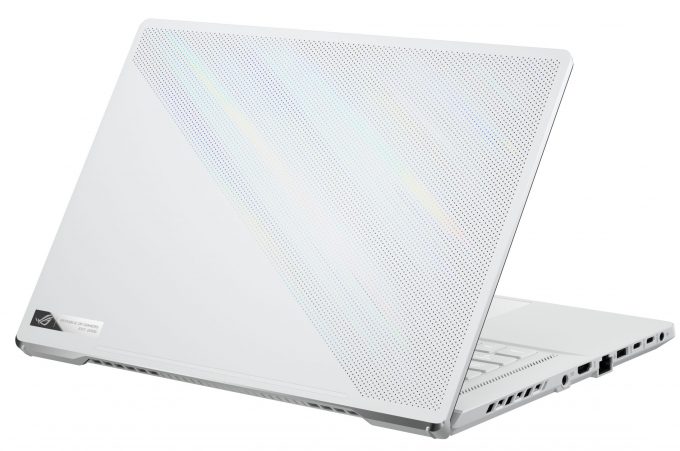 Display
Being a thinner and more compact device, it is obvious that it is geared more towards on-the-go gamers and even designers and creative people who like to game in their off time and want a device that could handle both aspects of their lifestyle without an issue. The display choice here is between two 15.6-inch screens: one Full HD IPS panel with a refresh rate of 144Hz, and one QHD IPS panel with a refresh rate of 165Hz. Choose whichever you prefer, but keep in mind the hardware that you choose as well.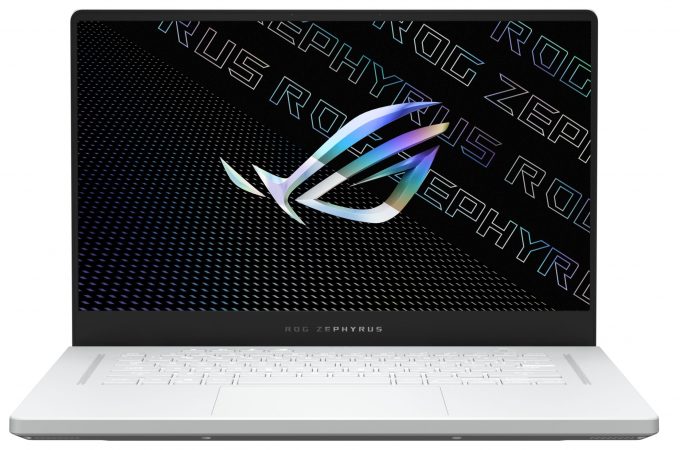 Specifications
Probably the most important part of the article, the specifications, the Zephyrus G15 doesn't disappoint. It offers the latest tech from AMD and NVIDIA, meaning that you get up to the Ryzen 9 5900HS and the RTX 3080. Other less powerful choices are also available, such as a Ryzen 7, the RTX 3060, and RTX 3070.
Other features include an optional fingerprint reader (if you want to maximize security), a backlit keyboard, Wi-Fi 6, and Bluetooth 5 connectivity. Overall, this is a great device if you are perhaps a designer or a video editor, who likes to game on the side and portability is a big factor in your decision.
Dimensions
355 x 243 x 19.9 mm (13.98" x 9.57" x 0.78")
Price
Starting at $1289.00
All Configurations of the ASUS ROG Zephyrus G15 GA503: