[Specs and Info] Acer Nitro 5 (AN515-46) and Nitro 5 (AN515-58) – the new King of budget laptops?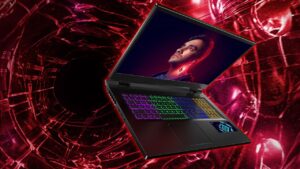 The Nitro 5 series from Acer completely encapsulates what a budget gaming laptop should be, offering great specs for very good FHD and decent QHD gaming. However, it has always had its shortcomings, mainly the design, which has stayed the same for a couple of years, back when the trend was red and black plastics, aggressive features, and RGB up the wazoo.
The new Nitro 5 laptops for 2022 come with a completely new aesthetic, improving on its weakest point from before. With both AMD and Intel hardware to choose from, there is nothing stopping from at least considering the Nitro 5, which has a bright future in our opinion.
The budget gaming market has been steadily improving, with devices such as the aforementioned Nitro 5, the IdeaPad Gaming 3 from Lenovo, and the Victus series from HP have all presented capable and affordable laptops that sit outside of their main gaming brands (Predator, Legion, and OMEN, respectively).
Today we are giving you an overview of the Acer Nitro 5 (AN515-46) and the Nitro 5 (AN515-58).
Full Specs: Acer Nitro 5 (AN515-46) / Nitro 5 (AN515-58)
Acer Nitro 5 (AN515-46) configurations:
Acer Nitro 5 (AN515-58) configurations:
Design
The laptops come with a new design, which is a lot more grown-up and sophisticated while retaining some of the gaming goodies that come with a gaming laptop. The whole chassis is now sleeker and has a simpler rectangular shape. There is no mention of the build materials, but we assume that the whole laptop will be made of plastic. The base is extended to the rear, leading to the lid being slimmer.
Speaking of it, the lid has a tiny Acer logo on the top, along with some angled red and blue lines, which look futuristic and resemble pulsing energy. The rear end has aggressive-looking heat vents. In terms of dimensions, there is a significant difference between the AMD and Intel models, with the AMD laptop weighing 2.00 kg, while the Intel model is half a kilo more.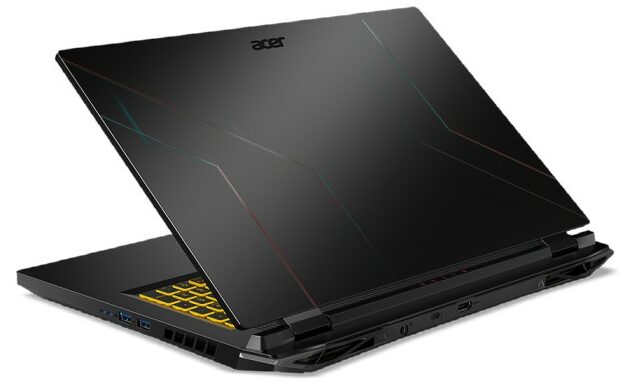 Display
Both the AMD and Intel variants arrive with the same display options. The base configurations come with a Full HD IPS panel that has a 144Hz refresh rate, which should offer a great gaming experience. Also, the GPUs will be able to push higher FPS when playing at 1080p. If you go for a more powerful GPU, like the RTX 3060 that is available, you might want to upgrade to the QHD 165Hz panel. Both displays There is no information about the color accuracy or coverage, but since the laptop is mainly geared toward gamers, we don't expect it to be suitable for Creator work.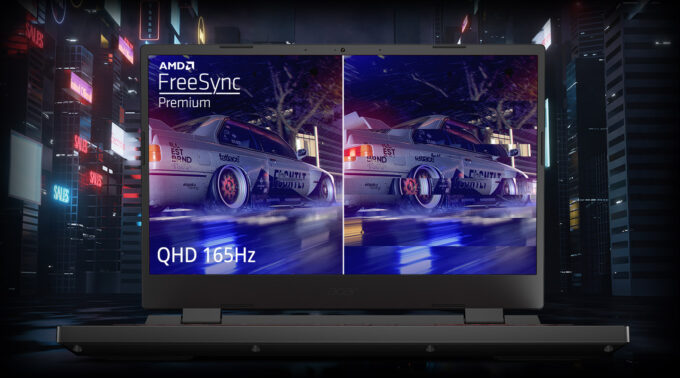 Specifications and features
The AMD-powered laptop comes with a single AMD processor, the Ryzen 7 6800H, which has 8 cores, 16 threads, and a boost speed of 4.70 GHz. With its 20MB of cache and improved Zen 3+ architecture, it is more powerful than its Ryzen 5000H-series counterpart but still doesn't reach the level of Alder Lake. The Intel side is covered by two CPUs, the Core i5-12500H and Core i7-12700H, which offer a whole new level of power, thanks to the high core and thread count that is possible with the inclusion of Performance and Efficiency cores.
For graphics, the whole RTX 30-series range is offered, up to the RTX 3070 Ti, which should satisfy all your gaming needs. The GPUs are also coming with high TGPs, which will be a hassle to cool down, but can reap big benefits as far as performance is concerned.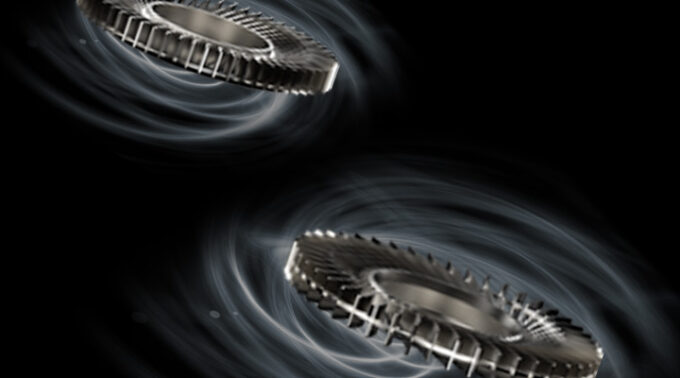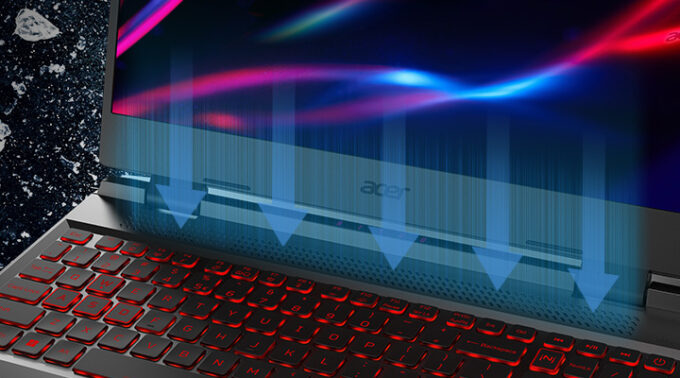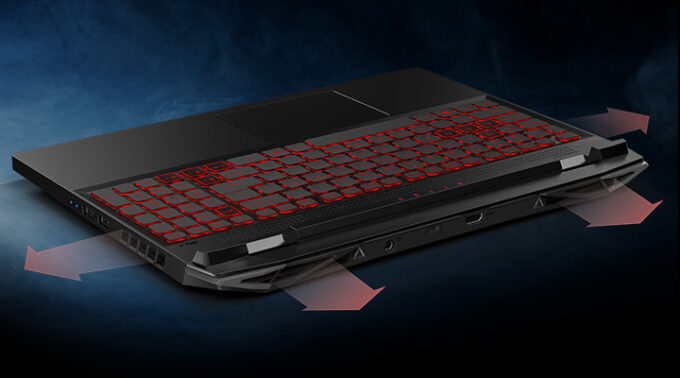 Speaking of cooling, Acer has put a lot of thought into it, providing several inlets for air access, including the keyboard, which offers nice access to fresh air. Optimization is also important, which is where the software comes in. There is a MUX switch, which can delegate power to the CPU and GPU, including both the discrete and integrated ones, improving efficiency and performance.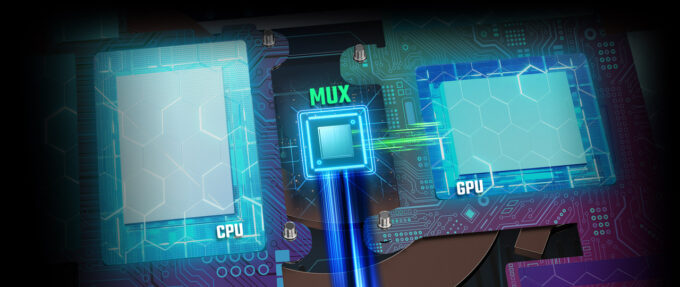 The keyboard is the main way you'll be interacting with the device, so you need a good unit with tactile feedback and good travel. Acer brings a 4-zone RGB unit with shortcut keys to the Nitro Sense app and highlighted WASD keys.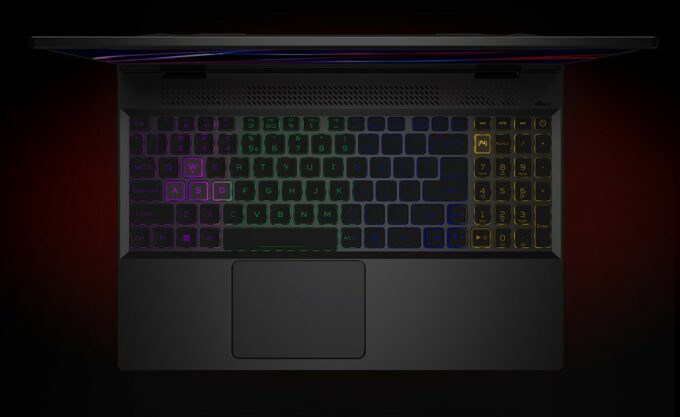 Dimensions
363.5 x 272.9 x 26.5 - 29.5 mm (14.31" x 10.74" x 1.04")
Price
Starting at $1549.99
Dimensions
360.4 x 271.1 x 25.9 - 26.9 mm (14.19" x 10.67" x 1.02")
Price
Starting at $924.69
All Acer Nitro 5 (AN515-46) configurations:
All Acer Nitro 5 (AN515-58) configurations: