[Specs and Info] Acer Chromebook 515 (CB515-1W) – just enough power, but is it worth it?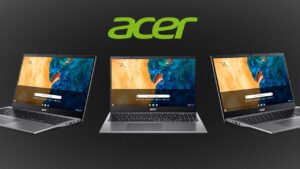 Usually, Chromebooks are low-end and mid-range devices at best, simply because Chrome OS doesn't offer Windows-like features, leaving all hopes for a flagship Chromebook product in the dirt. On the other hand, Chrome OS has been a saving grace for many low-powered laptops, which would struggle under Windows.
If Google keeps adding features and expanding the functionality, it will simply make the OS heavier, stopping it from fulfilling its original purpose.
It's a sure thing that Google is preparing something with its Fuschia OS, which in our opinion should be left for more powerful devices. Today we have one of the better-equipped Chromebooks, which comes with decently powerful hardware and a large display, but lacks some of the key things that make a Chromebook a more appealing offer to consumers.
Today we are giving you a quick overview of the Acer Chromebook 515 (CB515-1W).
Acer Chromebook 515 (CB515-1W): Full Specs
Design
The laptop is well built and durable enough to survive the MIL-STD-810H certification tests. The lid is made out of metal, while we are left in the dark about the chassis materials. The design of the laptop is good, able to fit an office setting or your home without a shadow of a doubt. There is a small cooling vent on the back, along with stereo speakers on the bottom panel and a fingerprint reader below the keyboard. The laptop is significantly heavier than we would have wanted, as Chromebooks are traditionally much more portable than Windows laptops. With a weight of 1.70 kg and a profile of 24.9 mm, which is thicker than some gaming devices.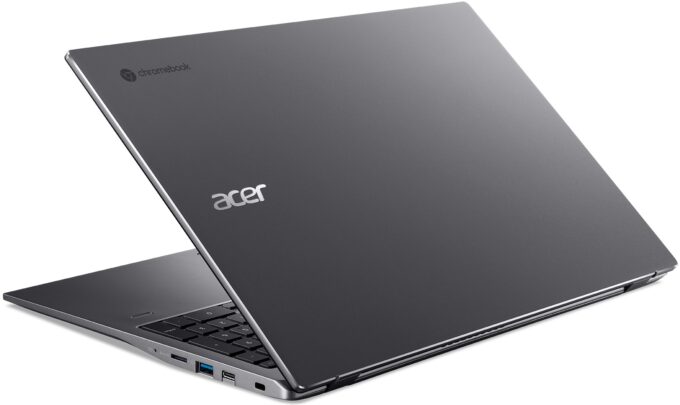 Display
There is a single display option, with a 15.6-inch diagonal, Full HD resolution, and an IPS panel. Acer gives no further information about it, but you should probably forget about professional-level accuracy and coverage.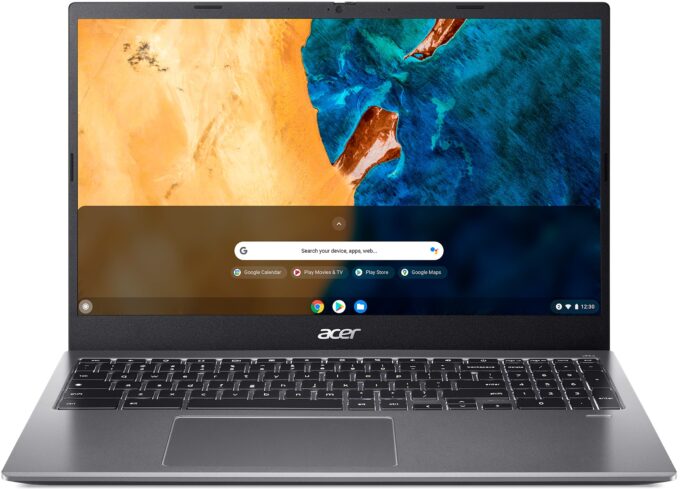 Specifications and features
The hardware inside is pretty decent, but the latter option will have no problem powering a Windows laptop, so its choice is kind of questionable. The base model offers the Intel Pentium Gold 7505, which has 2 cores, and 4 threads and is based on the Tiger Lake architecture. Next on the list is the Core i3-1115G4, which has the same number of cores and threads, but also 2MB of extra cache and a higher max TDP. Lastly, we have the Core i5-1135G7, which doubles the cores, threads, and the cache of the Pentium.
In terms of graphics, you can't go wrong with Intel's latest integrated Iris GPUs, which have come up a long way. The latest Xe architecture delivers good productivity performance, especially for encoding and decoding. There is a large glass-covered touchpad and a keyboard backlight.
Dimensions
357.9 x 240.5 x 20.6 - 24.9 mm (14.09" x 9.47" x 0.81")
Price
Starting at $517.88
All Acer Chromebook 515 (CB515-1W) configurations: