[Specs and Info] Acer Aspire 3 (A315-24P) – Ryzen 7000??? Nonetheless, looks to be a good notebook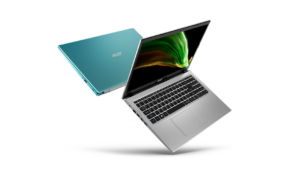 While we'll talk plenty about the Acer Aspire 3 itself, we have to speak about the huge naming mishap that AMD has gotten itself into, branding two Zen 2-based CPUs, as Ryzen 7000.
Ultimately, it will lead to more brand confusion among consumers and the chips honestly could have been named the Ryzen 3 5320U and the Ryzen 3 5520U, to signify the iGPU upgrade over the regular 5300U and 5500U. However, AMD also cut off two cores from the Ryzen 5, which is a weird move. To come back to the Aspire 3, it looks to be a decent laptop with good portability and looks.
Today we're giving you a quick overview of the Acer Aspire 3 (A315-24P).
Acer Aspire 3 (A315-24P): Full Specs
Design
The Aspire 3 gets some design tweaks, compared to other Aspire 3 devices, mainly the slightly longer hinges, and the chamfered edges on the back and the front, while the left and right sides are a bit sharper. In terms of portability, the laptop weighs only 1.80 kg and has a profile of 18.9 mm. Acer tries as hard as possible to hide what materials it's using, so we'd have to find out ourselves once we buy one for a review. We at least expect a metal lid, but won't complain if we find an aluminum unibody.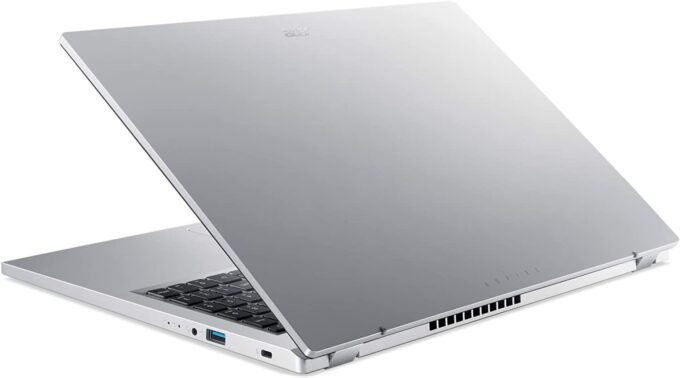 Display
The laptop has a Full HD IPS display. It's a simple panel with a 60Hz refresh rate, while Acer gives no info about the color accuracy and coverage.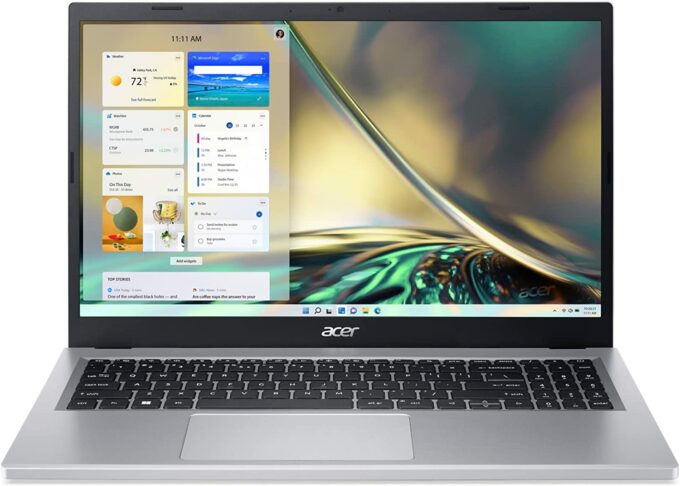 Specifications and features
There are two CPUs to pick from, the Ryzen 3 7320U and the Ryzen 5 7520U, which both come with 4 cores and 8 threads. We don't know why AMD took two cores off the Ryzen 5, but since it comes with a new iGPU, it might have something to do with the die size and the PCIe lanes to accommodate the new iGPU. It uses the RDNA 2 architecture and is called the Radeon 610M. While behind the 660M and 680M inside the 6000U-series, it should be faster than the older RX Vega version.
In terms of I/O, we have two USB Type-A 3.2 (Gen. 1) ports, one Type-C 3.2 (Gen. 2) ports, an HDMI 2.1 port, an Ethernet, and a 3.5 mm audio jack.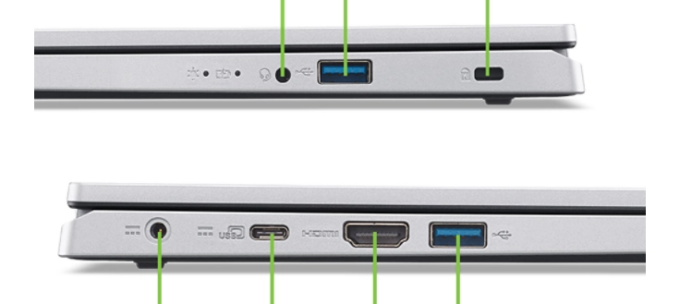 Dimensions
362.9 x 237.5 x 18.9 mm (14.29" x 9.35" x 0.74")
Price
Starting at $361.98
All Acer Aspire 3 (A315-24P) configurations: