[Specs and Info] Acer Aspire 1 (A114-61) – it doesn't get more affordable than this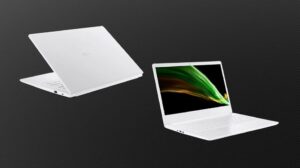 We see more and more Windows on ARM laptops, which is fantastic news. More diversity in the market means higher competition, which results in better devices for us the consumers. ARM SoCs are also less expensive to implement while offering more than decent performance for daily tasks and good power efficiency.
The Acer Aspire 1 series offers the bare bones of what a laptop needs. This version, the Aspire 1 (114-61), uses the Qualcomm Snapdragon 7c compute unit, packs everything the laptop needs to work properly, including the CPU, GPU, and memory.
Today we are giving you a quick overview of the Acer Aspire 1 (A114-61).
Acer Aspire 1 (A114-61): Full Specs
Design
The laptop is made entirely of plastic, which is expected from budget offerings. It comes in White, which from the pictures is excruciatingly bright. Nonetheless, the laptop looks good with its slim profile and lightweight. It also isn't overbranded, with only a small Acer logo on the lid, which comes in silver color, thus blending in pretty well. In terms of weight and height, this laptop stops the scales at 1.50 kg and is just 18.8 mm tall, which is fantastic for a 14-inch device.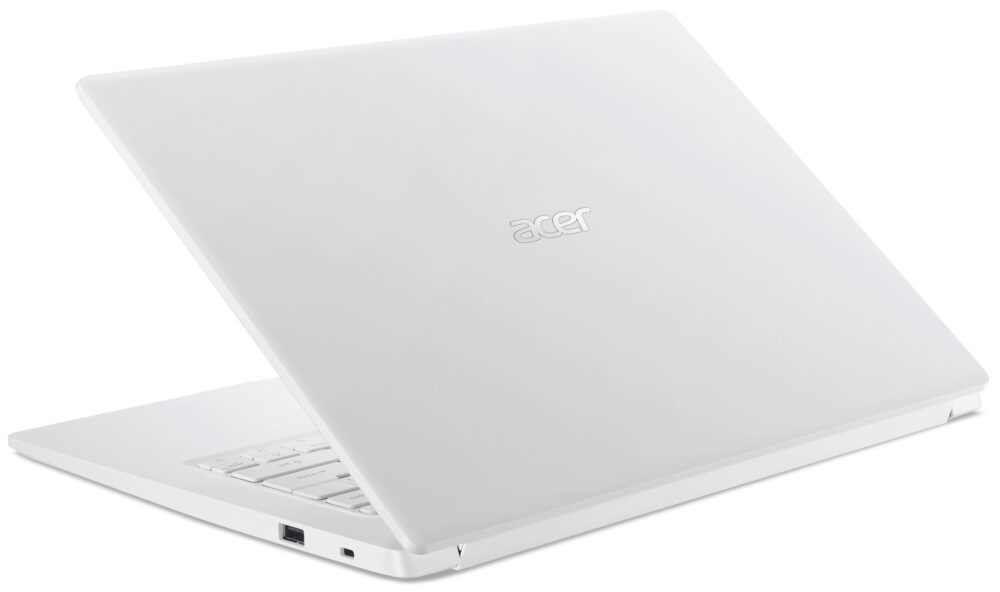 Display
The device offers two 14-inch displays. The base model has a TN panel with a 1366 x 768p resolution. The second option has a better IPS panel with a higher Full HD resolution.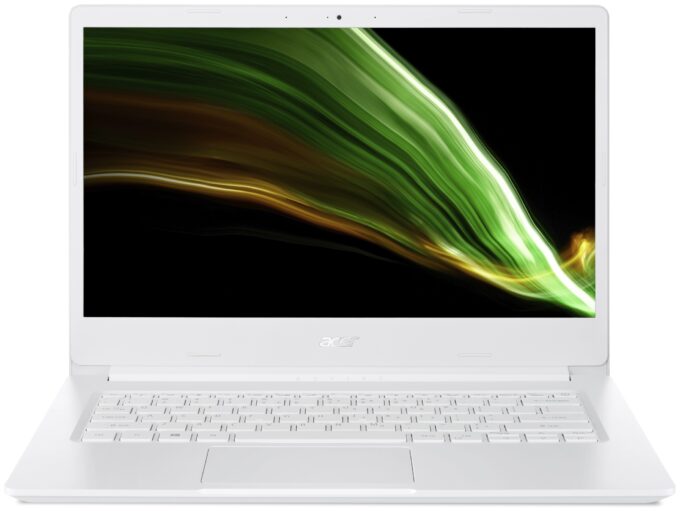 Specifications and features
The Snapdragon 7c compute platform brings an 8-core CPU with a clock speed of 2.40GHz. It also has a TDP of only 7W, meaning that you'll get a lot of life out of the 3-cell battery, with Acer advertising a maximum battery life of 16 hours and a half. Now that is done under specific circumstances, but it is still pretty impressive. The SoC comes with the Adreno 618 GPU, which is around three years old now but will still do an absolutely fine job of playing videos, movies, and every other type of daily task that you can think of. It can also record video with up to 4K resolution at 30FPS.
The 7c is also equipped with an AI engine, which is similar to the Apple M1's  Neural engine, which can help accelerate machine learning tasks. Being an SoC that was previously designed for smartphones and mobile devices, you get LTE support, Wi-Fi 6, and Bluetooth 5 coverage.
Dimensions
327.6 x 236.2 x 18.8 mm (12.90" x 9.30" x 0.74")
All Acer Aspire 1 (A114-61) configurations: