[Spec, Info, and Prices] Acer Spin 1 (SP114-31): a versatile and affordable everyday convertible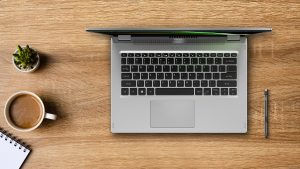 Most of the people who need a laptop don't need a lot of performance or premium materials. They are content with a regular laptop, which looks good and can handle the basic stuff, such as web browsing and media consumption.
The Acer Spin 1 (SP114-31) offers exactly that, but with a Spin, it has a 360-degree hinge, which transforms the device from a laptop into a convertible, which increases the versatility of the machine.
Today we are giving you a quick overview of the Acer Spin 1 (SP114-31).
The Acer Spin 1 (SP114-31) is available now with a starting price of US$449.99.
Acer Spin 1 (SP114-31): Full Specs 
Design
The device has a simple design that is non-intrusive and easy to understand. While build materials haven't been specified by Acer, it is very likely that the entire structure will be made of plastic. Let's just hope Acer does their homework right and constructs the laptop so that it has the necessary level of structural support. From the images, we can see that we get an island keyboard and a grill that sits right below the display, which houses a pair of speakers. In terms of weight and height, the laptop is pretty manageable, sitting at 1.50 kg and 18.9 mm, respectively.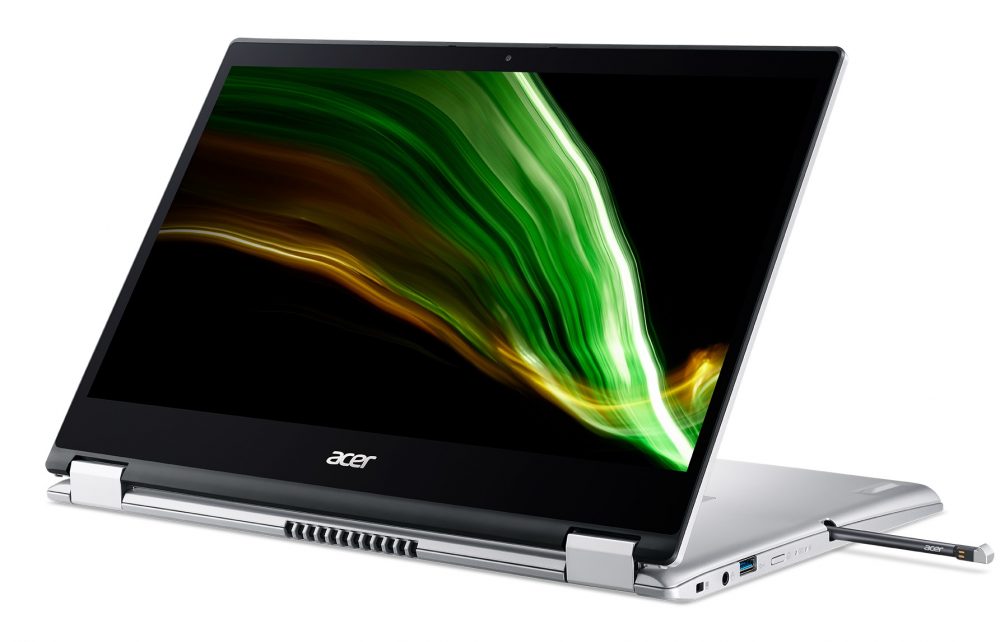 Display
The laptop offers two displays, each with a 14 inch diagonal. The first one has a resolution of 768p and uses a TN panel. We wouldn't recommend it, as TN panels have narrow viewing angles and poor color reproduction. The second display ups the resolution to Full HD and uses an IPS panel. We would recommend picking the configuration with the IPS panel, as it offers a better visual experience. All displays have touchscreen support and a Gorilla Glass cover, to protect them from scratches.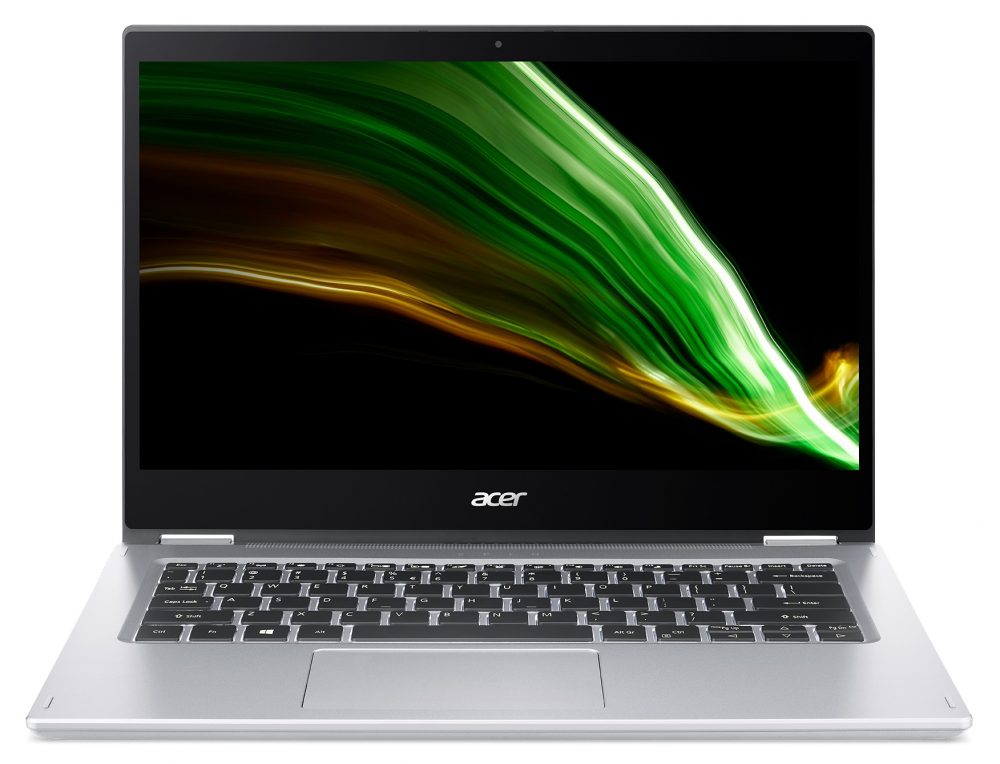 Specifications and features
The laptop isn't a powerhouse by any stretch of the imagination. It comes powered by three Jasper Lake CPUs, of which you have to choose one. There are two Celeron and one Pentium chip. The entry configuration comes with a dual-core Celeron N54500, while all other models come with a quad-core Celeron N5100 or a Pentium Silver N6000. All of these processors come with a version of the Intel UHD Graphics with either 16, 24, or 32 Execution Units (EU).
Features-wise, the laptop offers the bare minimum, such as a Dual-Array Microphone, which has Acer Purified Voice technology, along with a pair of front-firing speakers. The laptop also supports Wi-Fi 6 and Bluetooth 5. We also have to mention the in-built stylus pen, which uses Wacom technology (if you have dabbled in digital art, you know who they are).
Dimensions
325 x 228 x 18.9 mm (12.80" x 8.98" x 0.74")
All Acer Spin 1 (SP114-31) configurations: