LG G Flex2 (Snapdragon 810) vs Samsung Galaxy S6 edge (Exynos 7420): Detailed 'Stability and Temperature' battle report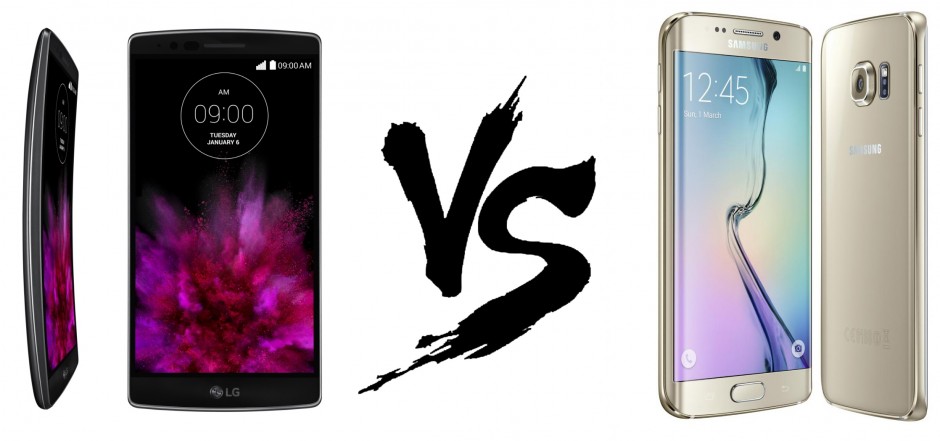 It came as a no surprise when Samsung moved on with a more premium design featuring glass and metal for the Galaxy S6, but a lot of Samsung hardcore fans didn't like the change as the phone lacks the much desired removable battery and expandable storage. However, those materials do have their perks and most of you would have already guessed – better heat dispersion. Furthermore, Samsung skipped Qualcomm's SoC flagship this year and instead used its own Exynos CPU. The reasons for this could be a lot – from cost production to performance. But how does its top notch CPU stack up against Snapdragon 810.
| | LG G Flex2 | Samsung Galaxy S6 edge |
| --- | --- | --- |
| CPU | Qualcomm MSM8994 Snapdragon 810 (Quad-core 1.5 GHz Cortex-A53 & Quad-core 2.0 GHz) | Exynos 7420 (Quad-core 1.5 GHz Cortex-A53 & Quad-core 2.1 GHz Cortex-A57) |
| GPU | Adreno 430 | Mali-T760MP8 |
| Camera | 16 MP, 2988 x 5312 pixels, optical image stabilization, autofocus, LED flash | 16 MP, 2988 x 5312 pixels, optical image stabilization, autofocus, LED flash |
First of all, a lot of people complained about Snapdragon 810 overheating, so this may be the biggest reason Samsung moved to in-house production. To see the difference between the two SoCs we ran a few stability and temperature tests.
Before we begin, let's get the technical stuff out of the way. The Exynos 7420 is an octa-core CPU using 14nm manufacturing technology and using big.LITTLE architecture with 4 Cortex-A57 cores and 4 Cortex-A53 cores. The first ones run at 2.1GHz while the other 4 are clocked at 1.5GHz. The GPU used in the SoC is Mali-T760 MP8 running at 772 MHz. And of course it goes without saying that Samsung's CPU supports 64-bit instructions.
As far as the Snapdragon 810 goes, the CPU uses 20 nm manufacturing process leaving more room for improvements compared against Samsung's SoC. The microarchitecture, however, is the same as the Exynos' – big.LITTLE with 4x Cortex-A57 ticking at 2.0GHz and 4x Cortex-A53 working at 1.6GHz. The SoC uses Adreno 430 GPU with a frequency lower than the Mali – 650MHz. Again, the CPU supports a 64-bit set of instructions. But is the CPU really overheating? Find out in the tests below.
All of the tests represent real-life usage in different scenarios and you can easily see that the Exynos excels in the temperature department keeping significantly lower heat than its competitor. Also, the CPU runs at a relatively higher frequency and keeps the higher frequency for longer periods of time.

After 5 min of 4K video recording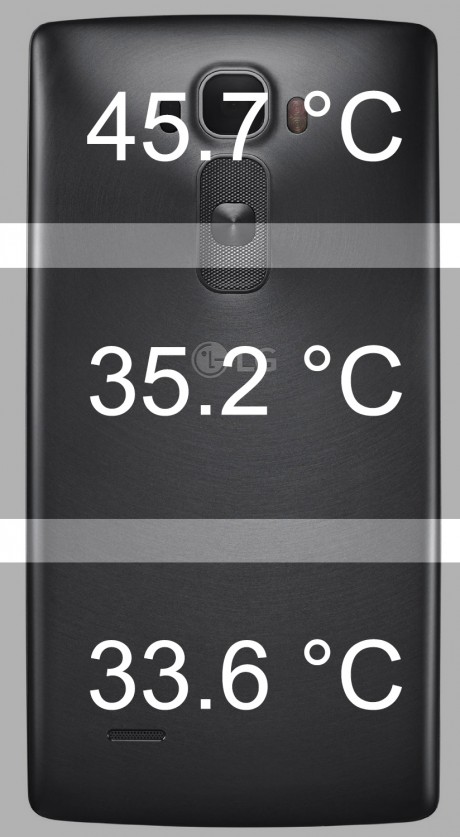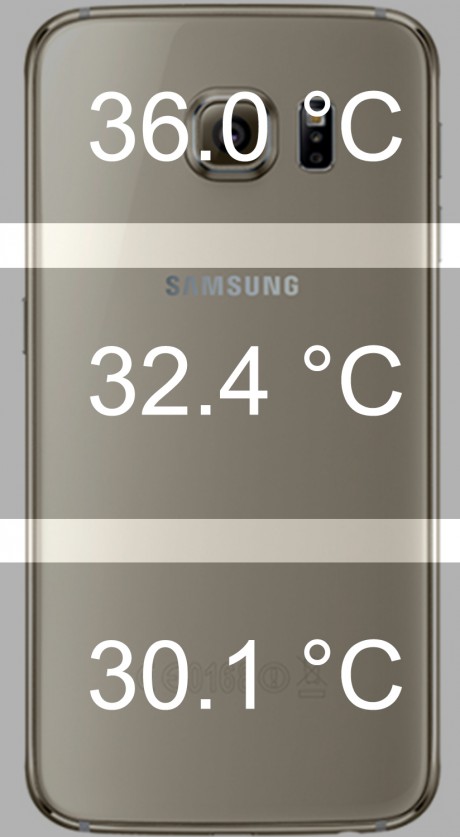 After 10 min of 4K video recording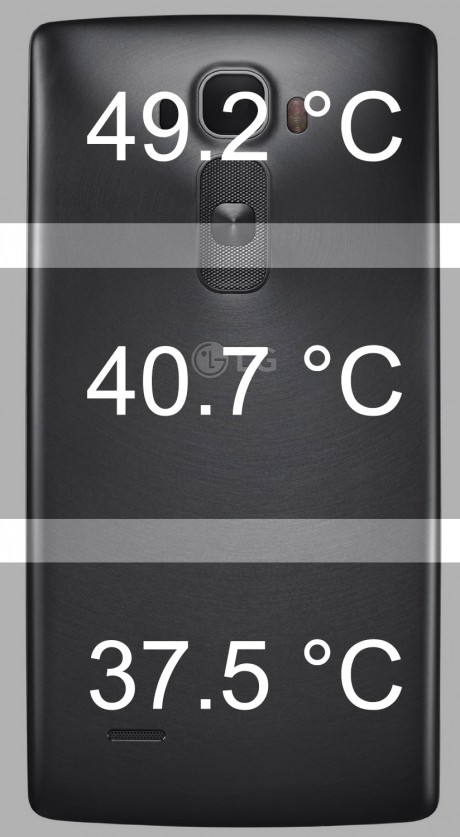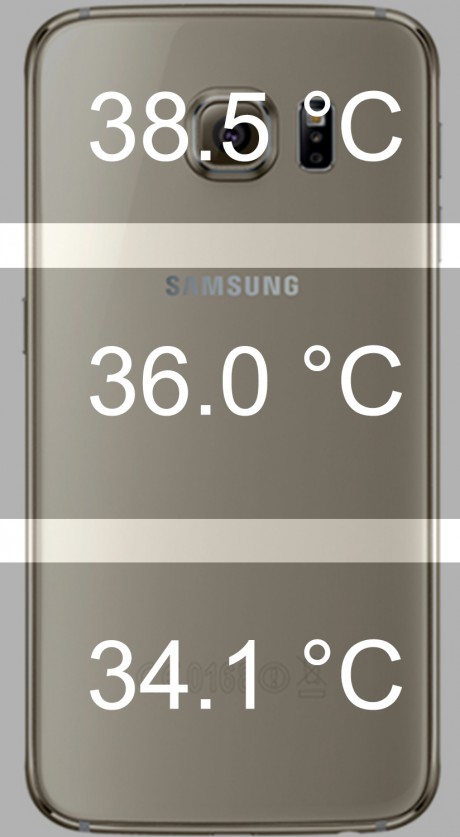 After the assessment above, we ran the most demanding task a smartphone could have – 4K video recording. Since both devices have a cap 5 minutes of 4K video recording, we measured the temperatures for the first 5 minutes, then immediately hit the record button for another 5 minutes. Clearly the Galaxy S6 proved to be way better in handling temperatures, while the G Flex2 got so hot, that was quite uncomfortable in hand, but that was after the 10th minute. If you are recording it for only 5 minutes, you will not have any problems. The outcome may be due to several reasons. Firstly, the Galaxy S6 uses aluminum frame and glass back which help for the better heat dispersion and secondly, Samsung's smartphone uses 14nm CPU which produces less heat than the 20nm CPU, not to mention that it's more energy efficient.