[Quick look] XIDU – affordable laptop line-up with some good surprises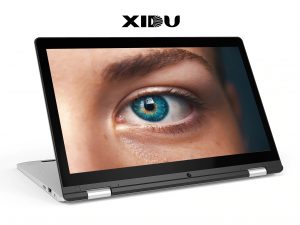 With every passing day, we hear of new innovative brands in the tech space that want to disrupt the market and carve a niche for themselves and XIDU is no different from them. Designed and manufactured in China, their products try to combine a sleek and modern design with good specs to make a package that packs a punch and can compete with the budget offerings from the big name brands in the space.
XIDU prides itself on having their laptops go through rigorous testing and quality control, which should mean that they have products with adequate price/quality. With offerings for both students and office workers, and laptop chasis that are made from quality magnesium and aluminum alloy, they have quickly managed to build a name for themselves and currently enjoy a good reputation in China.
Here at LaptopMedia we still haven't tested any XIDU products, but they reached out and offered us to take a look at their laptop line-up.
XIDU Store Official: XIDU Store (Use our LAPTOPMEDIA coupon code for 15% discount)
XIDU Store at Amazon: https://amzn.to/389vUER

XIDU Philbook Y13 – an all for one laptop for everyone
Thin, light, and beautiful – these words might just be enough to describe the PhilBook Y13. Combining a fascinating design with a 360-degree hinge, and a touchscreen, it will more than satisfy your needs, in terms of what a laptop in 2020 should offer. Coming in at 1.36 kilograms it is incredibly light, so you can just place it in your backpack and forget about it.
The laptop comes equipped with the outdated dual-core Intel Core i5-5257U, but it also sports 8 GB of RAM and Windows 10 out of the box. It also has an abundance of ports and connectors, so you never have to stuff your backpack with dongles and cable extensions.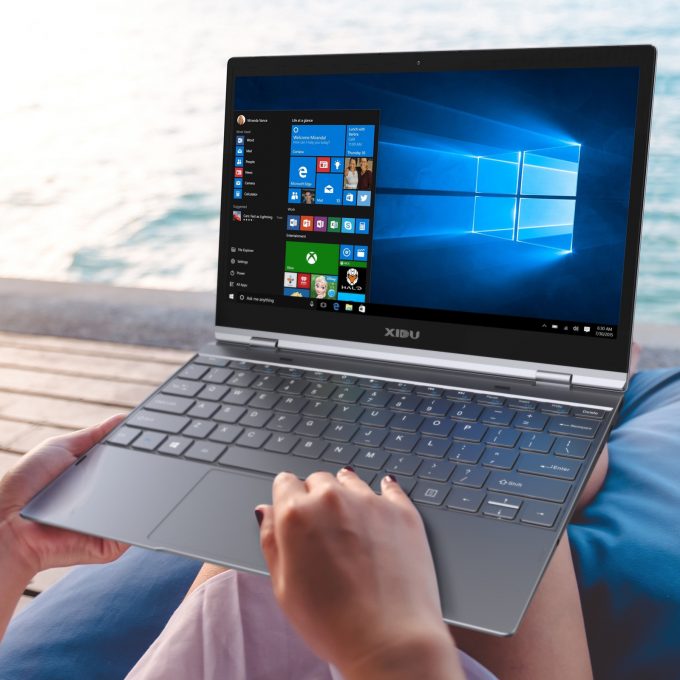 You can check the current price and availability of the PhilBook Y13 here: Amazon.com

PhilMac – a mini PC that fits in the palm of your hand
If you enjoy more working on a desktop setup, but still having the feeling of portability, XIDU has you covered as well. The PhilMac weighs just over 300 grams and has a diameter of just under 15cm, but don't let that fool you, it has pretty much everything for a portable office setup, or even a home theatre PC to stream movies and other media. This mini PC comes with an Intel Celeron J4115 processor that has enough power to handle up to 2 monitors and can stream and play videos at 4K resolution at 60 frames per second.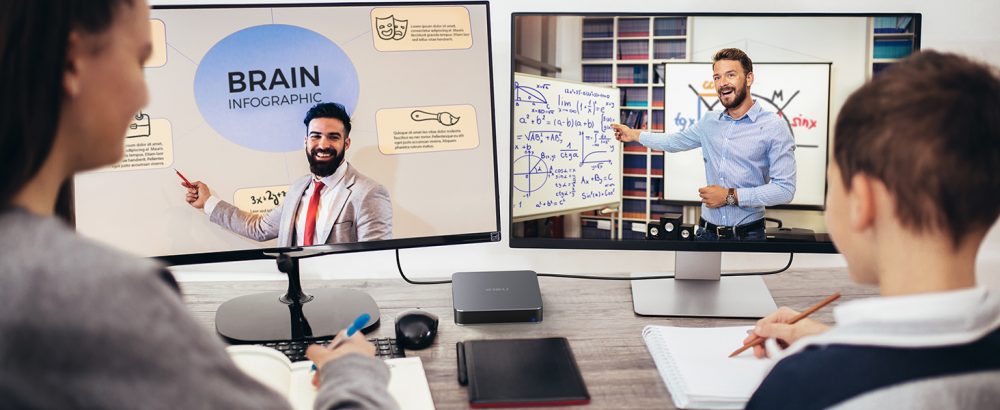 You can check the current price and availability of the PhilMac here: Amazon.com

XIDU Tour Pro – a great offering for frequent travelers
This product from XIDU is the first of the company to come with a fingerprint scanner to unlock your device, which is always faster and just as secure as a traditional password, much better than leaving your laptop without one at all.
It is again, extremely light and compact and as a surprise to us all, it has a 1440p display and screen resolution. Specifications also include 8GB of RAM and 128GB of eMMC storage. Compact that with an Intel Kaby-Lake processor and you get a package with solid battery life and enough speed for when you're on the go.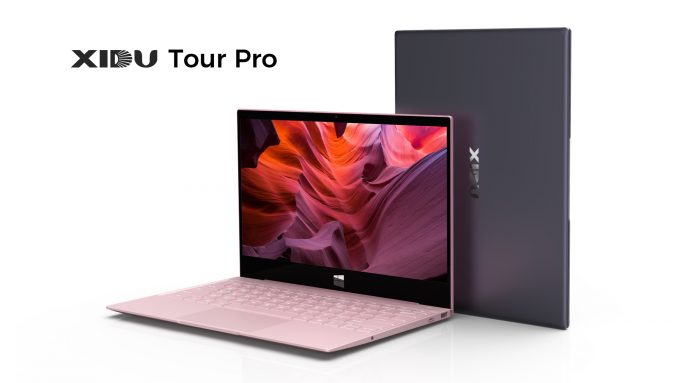 You can check the current price and availability of the Tour Pro here: Amazon.com

XIDU PhilBook Max – your best business partner
XIDU state that they have conducted thousands of hours of research to determine the perfect screen size for a comfortable office laptop that is both compact and light enough to be carried from meeting to meeting, and big enough so that you won't have to strain yourself and your body while using it. It seems that a 14-inch display coupled with a touchscreen and a 360 – degree hinge is what they came up with. The laptop is once again light, compact, and with a price to match.
As far as specs are concerned, the device has a dual-core Intel Celeron Processor with 1.6GHz clock speed, paired up with 8GB of RAM, and 128GB of SSD storage.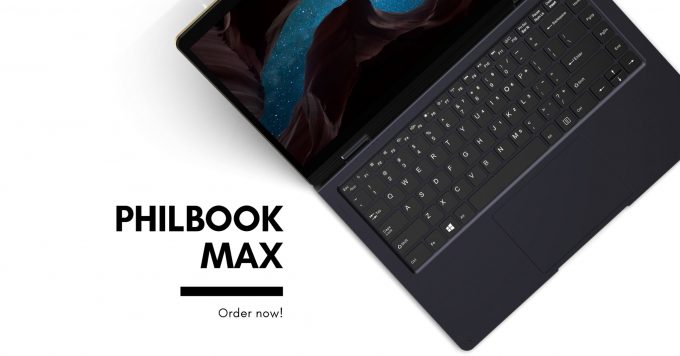 You can check the current price and availability of the PhilBook Max here: XIDU Store (Use our LAPTOPMEDIA coupon code for 15% discount)

XIDU PhilBook Pro – a "not boring" school laptop
With the state of the world, being as it is right now, every student needs a laptop that won't fail them and won't break the bank, in terms of price. This PhilBook Pro comes equipped with a quad-core Intel J3355 that has a base clock of 2.0GHz and 6GB of RAM. It also has an 11.6-inch 1440p display with a touchscreen and the same 360-degree hinge that allows the laptop to be used in 4 different modes. Pair that with a stunning magnesium-aluminum alloy body and you have a laptop that leaves people guessing.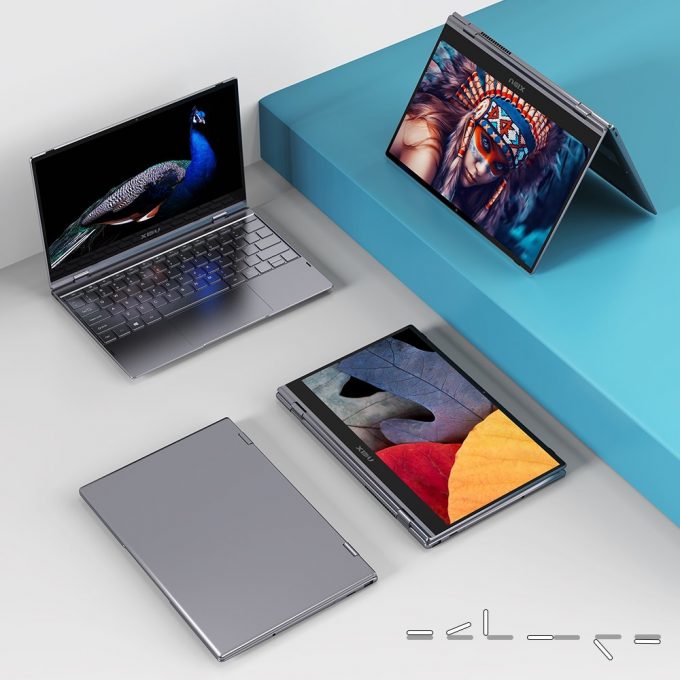 You can check the current price and availability of PhilBook Pro here: XIDU Store (Use our LAPTOPMEDIA coupon code for 15% discount)