Quick look at Teclast X98 Pro – fusion of Windows 10 and Android 5.1 with Intel X5 CPU, 4GB RAM and IPS screen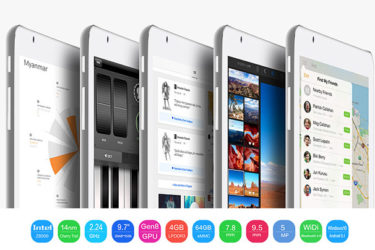 It's been a while since we presented to you the intriguing and affordable Jumper Ezbook 2, and today we would like to acquaint you with yet another interesting device offered by our partners from GearBest. Its name is Teclast X98 Pro – a 9.7-inch tablet that comes in stylish gray, and offers a quad-core CPU (Intel Atom X5-Z8500), 4 GB of RAM, 64 GB internal storage, and… Windows 10 + Android 5.1.
If you are interested in this tablet, you can check its detailed specs, price and availability HERE.
Indeed, the specs sheet can successfully catch one's attention and this is why we decided to present to you this article. Here you will find out more about the tablet's design, hardware and software.

Design
The front of the device is occupied by a 9.7-inch QXGA IPS display (2048 x 1536 pixels) with pixel density of 264 ppi which ensures good experience when browsing the Web or watching videos. It is surrounded by white bezels and just above the screen you can find a 2MP front-facing camera for selfies.

Taking a look at the back, you will see that gray is the dominant color. In the upper right corner you can find the main 5MP camera, along with the Power button and volume controls, of course. Additionally, only one of the sides is occupied – there is an available microSD card slot and a microphone. Furthermore, the lower part of the back offers two loudspeakers for good multimedia experience. The bottom offers several connectivity options – an HDMI and microUSB ports, and a 3.5 mm headphones jack.

Hardware and Software features
Inside the tablet we are presented with a quad-core 14 nm Intel Atom X5-Z8500 (1.44 GHz), an Intel Gen8 HD Graphics GPU and 4 GB of RAM. All this should provide smooth operation in your everyday tasks and will be good for some gaming, too. Additionally, you get 64 GB of internal storage, which is expandable via the microSD card slot (supports up to 128 GB). Furthermore, the battery on this device is 8000 mAh which should provide up to 5 hours of video playback (according to the manufacturer).

One of the most interesting aspects of this device is its software. Teclast X98 Pro will surprise you with a dual OS – Windows 10 plus Android 5.1. In this way you will be able to enjoy the benefits of both systems without any worries. If you are curious to know more about the various features of this device, you can visit the following link.
Specs sheet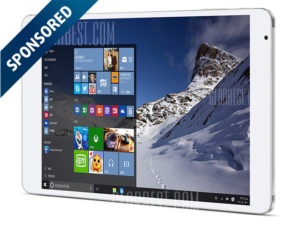 Check price
OS
Windows 10 + Android 5.1
CPU
Intel Atom X5-Z8500 (1.44GHz up to 2.24GHz)
RAM
4 GB
Internal storage
64 GB
GPU
Intel HD Gen8
Display
9.7-inch QXGA (2048 x 1536 p) IPS display
Connectivity
Wi-Fi 802.11b/g/n, Bluetooth
Cameras
5MP (rear), 2MP (front)
Features

microSD card slot, supports up to 128GB
microUSB
integrated loudspeakers
3.5 mm headphones jack

Battery
8000 mAh
Dimensions
23.90 x 16.90 x 0.78 cm
Weight
0.526 kg
Gearbest is running a flash sale with great promotions – check it out here: GEARBEST Flash Sale