Oukitel U20 Plus is a 5.5-inch 4G smartphone with a dual camera and 3300 mAh battery for a bit over $100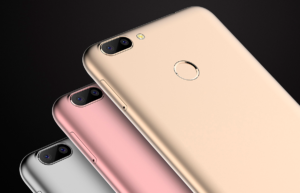 Christmas is fast approaching! To be exact, there are just 13 days left… But wait, you haven't bought or thought about any presents for the holiday? Yep, some of us tend to leave decision-making for the last possible minute. Do not worry, though, there are still plenty of good offers that one may go for. What's even better, there are numerous deals which are especially for people on a tight budget.
As you know, we are always on the watch for such promotions and today we would like to talk about one. It's dedicated to a not very famous but yet intriguing brand called Oukitel. Yes, their products are currently on sale at GearBest, and they surely deserve our attention.
If you are eager to check all Oukitel hot deals before reading what we have to say, you can click here.

Oukitel U20 Plus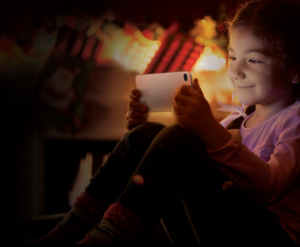 This bad boy is the highlight of the promotion. It sells for only $119.99 and for this sum you get a 4G phablet with a 5.5-inch Full HD IPS display. Additionally, the Oukitel U20 Plus uses a quad core processor, 2 GB of RAM and 16 GB of internal storage. Software-wise, the device comes with Android 6.0 Marshmallow. What's more, the budget phablet also incorporate a fingerprint scanner on its back. The list goes on with a dual-lens 13MP main camera which is uncommon for a device costing so little. You may also wish to know that U20 has dual SIM capabilities which is quite handy if you don't want to carry two phones – one for your work, and another one for personal calls. Furthermore, all this powerful hardware is supported by a 3300 mAh battery.
If you happen to show interest in this Oukitel U20 Plus 4G phablet, you can use this link to check current price and availability.

Other Oukitel Smartphones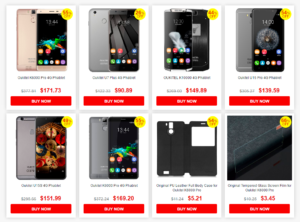 Of course, the promotion does not boil down to only one model. There are quite a few more Oukitel smartphones with slightly different prices and specs. They vary from $90.89 (Oukitel U7 Plus 4G phablet) to $171.73 (Oukitel K6000 Pro 4G phablet). The former has a 5.5-inch HD display, fingerprint scanner, a quad-core processor and 2GB of RAM. Additionally, the phone's internal storage is 16 GB and it operates with Android 6.0 Marshmallow. Quite decent for a device which costs under $100, isn't it? On the other hand, the most expensive, if we could really use this word for a smartphone under $180, representative boasts a 5.5-inch 2.5D Arc Dragontrail Glass screen, an enormous 6000 mAh battery, as well as a fingerprint scanner. As far as its performance is concerned, you are provided with a 64 bit octa-core processor and 3GB of RAM. Indeed, such a combination is bound to ensure snappy and lag-free operation.
There are also a few other models out there in the same price range that you may also wish to check. Apart from them, you will also find some accessories for some of the offers.
To receive more information related to these or other offers included in the promotion, you can click here.
Gearbest is running a flash sale with great promotions – check it out here: GEARBEST Flash Sale