NVIDIA GeForce RTX 3080 (Laptop, 150W) in 40 gameplay videos with benchmarks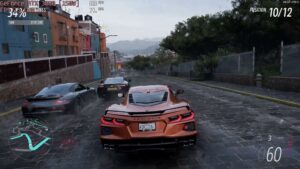 We're excited to show you our new playlist regarding the NVIDIA GeForce RTX 3080 (Laptop, 150W). This is a high-end video card that comes with a hefty TGP. You know the drill – as you may expect, the performance of this mobile graphics card is just great.
We are happy to see that this GPU is trading blows with the GeForce RTX 3080 (Laptop, 165W) Games like God Of War, Days Gone, and Doom Eternal are running with high FPS on maxed-out details. You can have a look at all the gameplay videos in the playlist below:
https://www.youtube.com/playlist?list=PL5tfZxOrEucGpcPxpp_-598Jmxe7D_pbr
As always, if you like our videos, please subscribe, hit the notification bell, leave a comment, a thumb up, or share whatever you like.
More great videos are about to come so stay tuned:
LM Benchmarks YouTube channel
All laptops equipped with the NVIDIA GeForce RTX 3080 [150W]