NVIDIA GeForce RTX 3070 Ti (Laptop, 105W) in 41 gameplay videos with benchmarks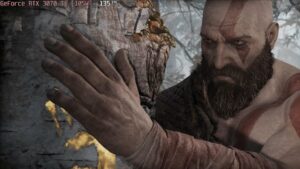 The market is already full of GeForce RTX 3070 Ti-based laptops and today we're going to show you how fast is the 105W version of this GPU. In short, it performs well for a high-end mobile graphics solution with not-so-high TGP.
The NVIDIA GeForce RTX 3070 Ti is powerful enough for playing new games like God Of War, Elden Ring, Forza Horizon 5, etc on Ultra details with above 60 FPS which is probably good news for people who want to buy a capable laptop but the devices with the GeForce RTX 3080 are too expensive for them. In addition, this GPU isn't too power-hungry which leads to lower heat dissipation. You can have a look at all the gameplay videos in the playlist below:
https://www.youtube.com/playlist?list=PL5tfZxOrEucHm0pbfmE8z2fDn1FMOoOhq
As always, if you like our videos, please subscribe, hit the notification bell, leave a comment, a thumb up, or share whatever you like.
More great videos are about to come so stay tuned:
LM Benchmarks YouTube channel
All laptops equipped with the NVIDIA GeForce RTX 3070 Ti [105W]