NVIDIA GeForce RTX 3060 (65W) in 38 gameplay videos with benchmarks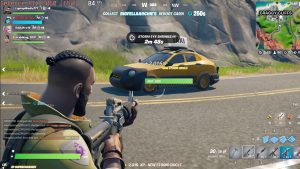 We've tested one of the most efficient mid-range GPUs on the market – the NVIDIA GeForce RTX 3060 (65W).  Despite its super-low TGP (for an RTX 3060) this GPU performs well in most tests.
When it comes to performance, it's not too far away from the 75W and 80W versions of the GeForce RTX 3060. For example, it's fast enough for 50 FPS on Ultra quality in Cyberpunk 2077 and it can show 80 FPS on Ultra settings in Call Of Duty: Warzone which is a good result for such a GPU.
https://www.youtube.com/playlist?list=PL5tfZxOrEucE-S6-ZyASYE70017Q_rYQe
As always, if you like our videos, please subscribe, hit the notification bell, leave a comment, a thumb up, or share whatever you like.
More great videos are about to come so stay tuned:
LM Benchmarks YouTube channel
All laptops equipped with the NVIDIA GeForce RTX 3060 (65W)