NVIDIA GeForce RTX 3050 (Laptop, 95W) in 43 gameplay videos with benchmarks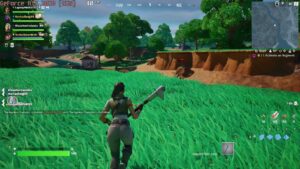 Sure, the all-new NVIDIA Ada Lovelace beasts are already available but if you're looking for something on a budget, the GeForce RTX 3050 (Laptop, 95W) could possibly be on your shortlist. This video card surprised us in a good way – heavy games like Cyberpunk 2077 are not a problem for this GPU if you don't mind 51FPS on average on High quality (which is a decent result for a 4GB graphics solution).
In addition, one of the hottest games right now – Call of Duty: Modern Warfare II can be played on Balanced preset with around 80FPS which is great news for you if you're a fan of the series. Light and popular games like League Of Legends, Team Fortress 2, Dota 2, CS:GO, etc, can be maxed-out as well. We have a playlist with 43 gameplay videos with benchmarks including new yitles like The Witcher 3 Nex-Gen Edition. You can have a look at all the gameplay videos in the playlist below:
https://www.youtube.com/playlist?list=PL5tfZxOrEucHgSKjOXBOsXMXfrRh7Qnbq
As always, if you like our videos, please subscribe, hit the notification bell, leave a comment, a thumb up, or share whatever you like.
More great videos are about to come so stay tuned:
LM Benchmarks YouTube channel
All laptops equipped with the NVIDIA GeForce RTX 3050 [95W]