NVIDIA GeForce RTX 3050 (Laptop, 55W) in 39 gameplay videos with benchmarks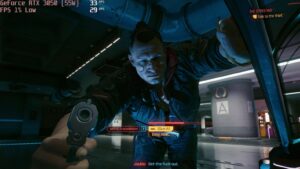 If you are on a hunt for an inexpensive laptop with a decent GPU, the devices configured with the NVIDIA GeForce RTX 3050 (Laptop, 55W) could be on your shortlist. Sure, this video card isn't a powerhouse but its performance is enough if you don't need Ultra details.
However, heavy games like Cyberpunk 2077 can be played with 44 FPS on Medium details which isn't bad at all for a graphics card with just 55W TGP.
https://www.youtube.com/playlist?list=PL5tfZxOrEucENG9iXSf-AsiNcbpFLmmhQ
As always, if you like our videos, please subscribe, hit the notification bell, leave a comment, a thumb up, or share whatever you like.
More great videos are about to come so stay tuned:
LM Benchmarks YouTube channel
All laptops equipped with the NVIDIA GeForce RTX 3050 (Laptop, 55W)