NVIDIA GeForce RTX 3050 (60W) in 25 gameplay videos with benchmarks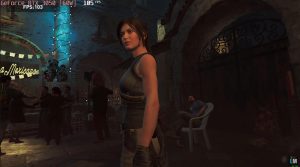 The GeForce RTX 3050 (60W) is an affordable GPU that can be found in not-so-expensive gaming devices. The good news is that it offers acceptable performance and it'll not stretch your wallet too much.
The video card isn't slow at all – it can run Apex Legends on Max quality with more than 90 FPS on average and it achieved 42 FPS on High settings in Metro Exodus so yes, the performance is definitely there.
https://www.youtube.com/playlist?list=PL5tfZxOrEucHjgApNshZxTBFjS6qZNS3Q
As always, if you like our videos, please subscribe, hit the notification bell, leave a comment, a thumb up, or share whatever you like.
More great videos are about to come so stay tuned:
LM Benchmarks YouTube channel
All laptops equipped with the NVIDIA GeForce RTX 3050 (60W)