NVIDIA GeForce MX570 (30W) in 31 gameplay videos with benchmarks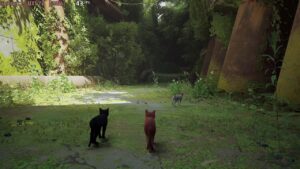 So, we have another 2GB GPU for you, and this time this is the NVIDIA GeForce MX570 (30W). It uses NVIDIA's GA107 chip – this means it's a cut-down version of the regular GeForce RTX 3050. The GeForce MX570 has a 64-bit memory bus and greatly reduced TGP (and frequencies).
Still, the performance is definitely good for a 2GB video card – if you don't mind Low or Medium details, you can play modern titles like Stray, Diablo Immortal, Days Gone, Cyberpunk 2077, etc. For that kind of price tag, the performance is just fine for an up-to-date low-end graphics card. You can have a look at all the gameplay videos in the playlist below:
https://www.youtube.com/playlist?list=PL5tfZxOrEucFPqb2PBgAAVLJ0yumbBAHn
As always, if you like our videos, please subscribe, hit the notification bell, leave a comment, a thumb up, or share whatever you like.
More great videos are about to come so stay tuned:
LM Benchmarks YouTube channel
All laptops equipped with the NVIDIA GeForce MX570 [30W]