NVIDIA GeForce MX550 (35W) in 38 gameplay videos with benchmarks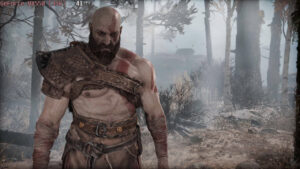 It looks like 2GB of video memory is still enough if you don't mind Low or Medium details. The NVIDIA GeForce MX550 (35W) is the perfect example – with this GPU you can play games like Days Gone on Medium quality with almost 50 FPS or you can have fun playing Doom Eternal on Medium settings with around 43 FPS. These are good results for such a GPU.
Still, popular and light games like League Of Legends, CS:GO, Minecraft, etc can be played on high FPS no matter the visual quality. You can have a look at all the gameplay videos in the playlist below:
https://www.youtube.com/playlist?list=PL5tfZxOrEucGyRYkF72xeA8n-LLMd5TqV
As always, if you like our videos, please subscribe, hit the notification bell, leave a comment, a thumb up, or share whatever you like.
More great videos are about to come so stay tuned:
LM Benchmarks YouTube channel
All laptops equipped with the NVIDIA GeForce MX550 [35W]